The COVID-19 pandemic has affected every country around the world, and Canada is no exception. Despite a robust healthcare system and strong social programs, Canada still found itself blindsided by the pandemic — especially its most vulnerable citizens.  
Although this virus does not discriminate, the country's most vulnerable are feeling the effects of the pandemic full force due to a lack of access to healthy nutrition. School closures, social distancing policies, and the risk of being immunocompromised prevent Canada's vulnerable populations from receiving necessary nutritional support during this unprecedented crisis. 
The ISA Foundation and Isagenix were able to fill some of these gaps with a donation of over US$265,000 worth of nutritious Isagenix meals and snacks. 
Speroway

to the Rescue
Isagenix regularly donates product to people in need but recently increased donations to Canada. To provide meals and snacks to underserved populations outside of the United States, we often rely on the generosity of local health and wellness nonprofits.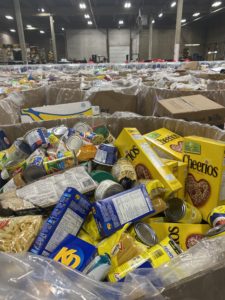 Speroway, a nonprofit based in Canada, stepped in to distribute our donation to food banks and charities across Canada.  
Although they have several Canadian assistance programs, Speroway is primarily focused on providing quality health care and nutritional support to vulnerable communities in Kenya, Haiti, El Salvador, and many other countries all over the world.  
The ISA Foundation previously partnered with Speroway at Celebration Live 2020 by raising funds to help their organization increase their impact in these areas. However, like many nonprofits in these difficult times, they felt compelled to assist those affected by COVID-19 within their own community.  
Since the beginning of the pandemic, Speroway has partnered with over 100 corporations, charities, and food banks to provide food to those in need across Canada.
Canad

a

 

Veterans Receive Donation 

of Isagenix Products
For veterans in Calgary, Alberta, the last few months have been life-altering. Limited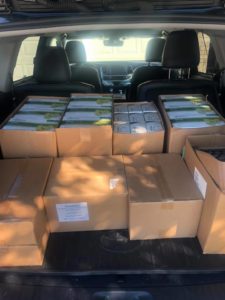 mobility and compromised immunity have hindered their ability to meet their basic needs and grocery shop for proper nutrition. The Veterans Association Food Bank alerted the ISA Foundation to the great need, and the foundation provided IsaLean™ Bars and IsaLean Shakes to ensure the veterans were receiving nutritional support during this difficult time.   
Medical workers at hospitals in Ontario have been experiencing a similar crisis. With the influx of COVID-19 patients, doctors and nurses have worked endless hours, skipping meals and relying on unhealthy snack foods and energy drinks. 
After hearing of these distressing circumstances, the ISA Foundation — with the help of local Isagenix Independent Associate Anna Earley — delivered US$5,000 worth of products, including IsaLean Bars, Whey Thins™, IsaDelight™ Super-Chocolate,  and e+™. 
"This [product donation]," said Anna, "is just a small token of our gratitude for all the health care workers and everyone out there doing their best to keep us safe."  
To stay updated about our contributions in Canada, follow us on Instagram @ISAFoundation_CA.