Team Isagenix is a select program reserved for elite athletes, competitors, and trainers. Each member has reached an incredible level in their sport, and here we challenge them to raise the bar even higher. A tool for athletes and non-athletes alike, Team Isagenix helps Associates take their performance to the next level through growth in key business building activities and great nutrition.
As we welcomed our newest athletes to the team, we asked a few to share how they approach fellow athletes about Isagenix.
Sam Garcia
Elite Spartan Racer and Triathlete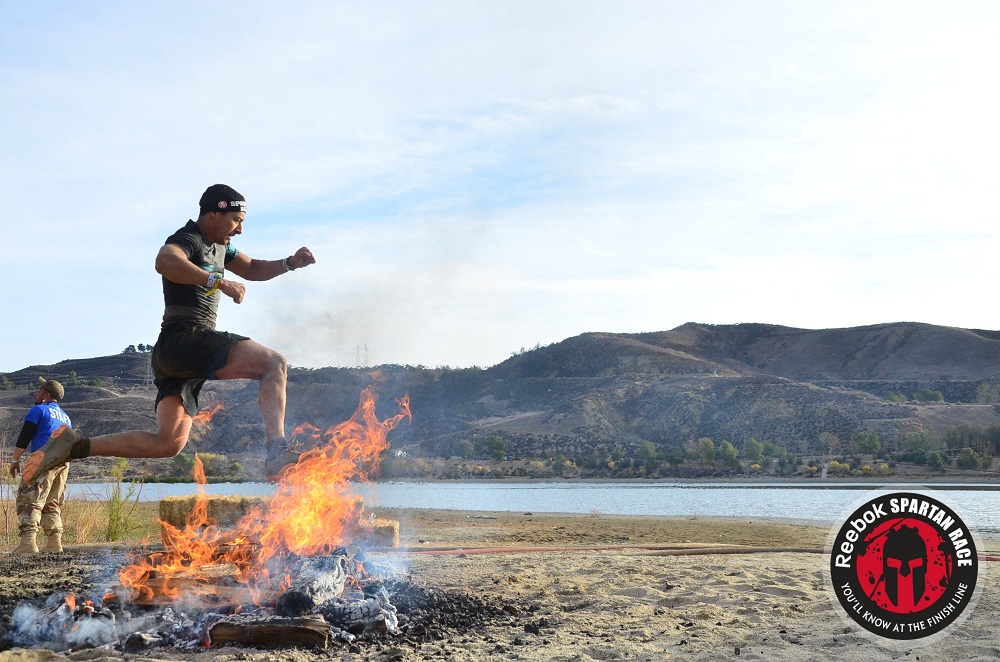 Sam started obstacle course racing and triathlon racing in 2015 as a way to get back in shape and renew his competitive spirit. He ran his first Spartan race in April 2015 to test himself and see if he could complete the race. His passion for racing took off from there, and Sam started competing in elite races. His performance continued to improve, and in April 2016, Sam earned a spot to compete in the Spartan World Championships.
When it comes to talking to other athletes about Isagenix, Sam says that more often than not, he'll be approached by other athletes asking him, "What is Isagenix?" In his experience, many athletes are skeptical at first.
"They're programmed to go to supplement stores and buy the latest buzz product," he says, "so I usually let my results and performance show and then speak about what works for me."
Sam also incorporates Isagenix into his workouts with an Isagenix T-shirt or water bottle filled with AMPED™ Hydrate.
Ashley York
World Beauty Fitness and Fashion (WBFF) Professional Bikini Fitness Competitor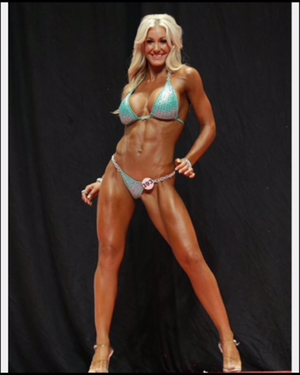 Ashley is very passionate about health and wellness. She started competing in bikini fitness four years ago with the encouragement of her husband despite no prior experience and has since completely changed her diet and training. She has now been a professional fitness competitor with the WBFF since August 2014.
"Athletes are always looking to improve their performance or find easier ways to recover," says Ashley.
When talking to other athletes about Isagenix, she likes to leverage the support of the products by other professionals such as those on Team Isagenix.
"This company has some of the top athletes and professionals around the world using their products," she says. "And they're experiencing tremendous results. This is a great option for athletes looking to improve their performance."
John Ranson and Sylvie D'Aoust
Adventure Racer and Figure Competitor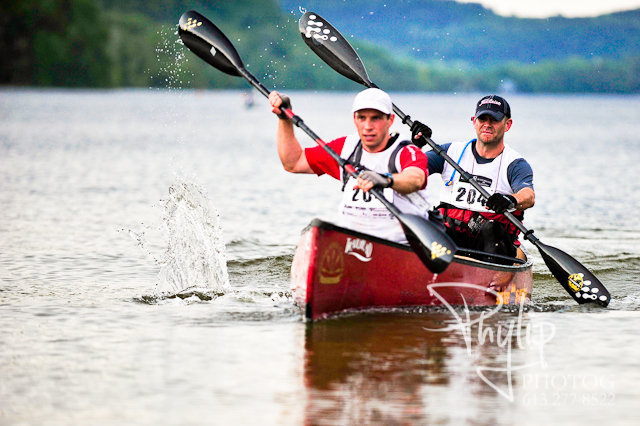 Adventure races can range anywhere from eight hours to 10 days and are completed in teams of four. They are usually wilderness-related, with four primary disciplines including trekking, orienteering, mountain biking, and paddling. John has been racing since 2002 and was with the same team from 2008 to 2015, which became one of the top teams in Canada.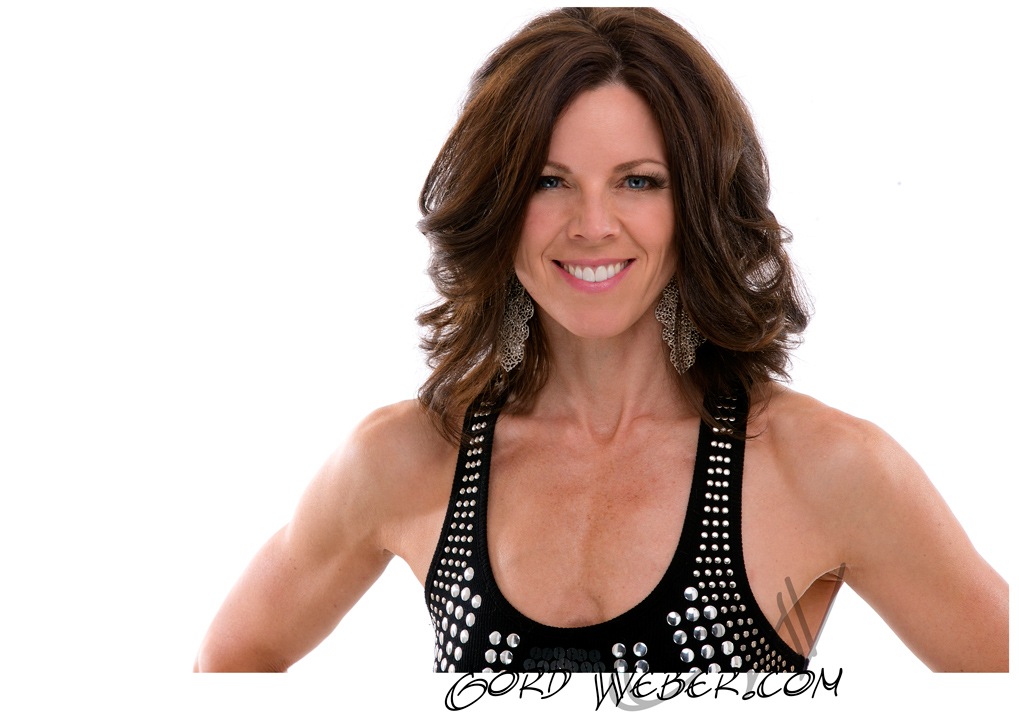 Sylvie competed on a team with John in 2006, but has since left the sport to focus on road cycling and fitness competitions. She has now been a figure competitor on the national level since 2014
"Other athletes are the toughest to share Isagenix with," says Sylvie. "They're not looking for weight loss, and they're often already using other supplements."
Sylvie and John are excited to be a part of Team Isagenix and feel that it will give them more credibility when sharing the products.
"I try to emphasize that performance isn't just about the number of hours trained. It's also about nutrition and nutrient timing," says John. "This is why I suggest athletes try the AMPED™ Performance line."
Ondrej Benjik
Competitive Mountain Bike (MTB) Cross-Country (XC) Cyclist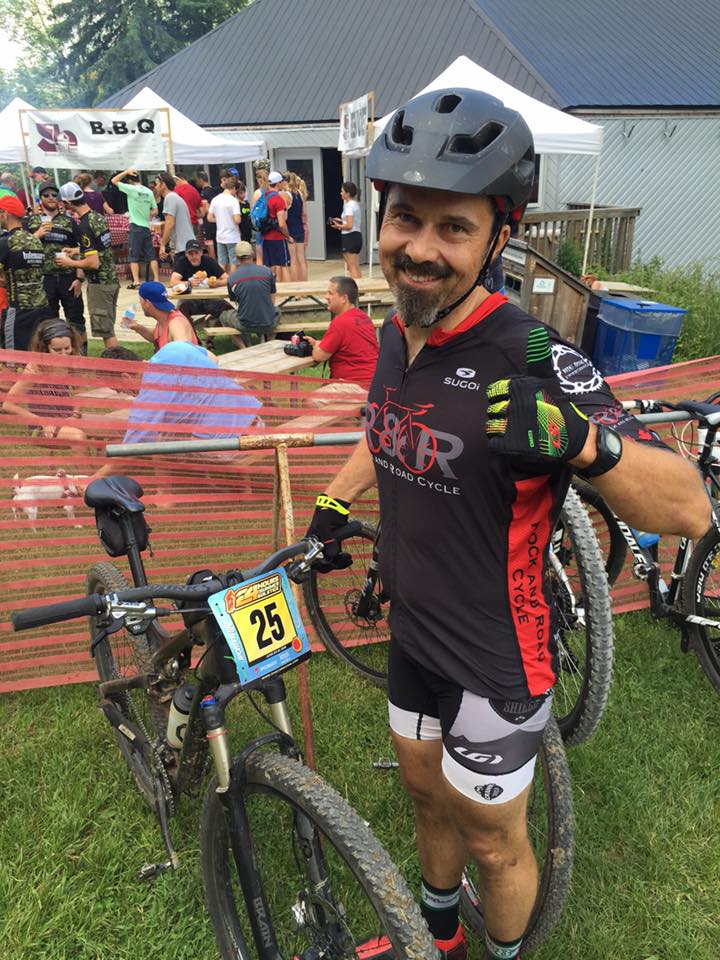 Eight years ago, Ondrej was letting his professional life consume him. Overweight and in poor health, he decided he needed to make a change.
"I chose to take my health head on and got into shape," he says.
With his vitality back, Ondrej got into cross-country (XC) mountain bike racing and quickly advanced to biking at an intermediate skill level. He plateaued there and felt discouraged, but once he started using Isagenix regularly, he was able to break through and race at the Ontario Cup XC expert skill level. He has since had many podium achievements, his biggest achievement being a second place finish in the 40-44 male age group at the World Solo 24-Hour Mountain Bike Championship in 2015.
Ondrej is often asked about his performance results by fellow racers, and uses the opportunity to share his story.
"Through hard work and training, ordinary people can achieve amazing results, especially when using high-quality supplements like Isagenix," he says.
Training Tips
We also wanted to hear about our athletes' favorite products and training tips. Find out what they're doing in the gym and how they're using Isagenix to fuel their bodies with top nutrition.
Mike Kneuer
Certified Personal Trainer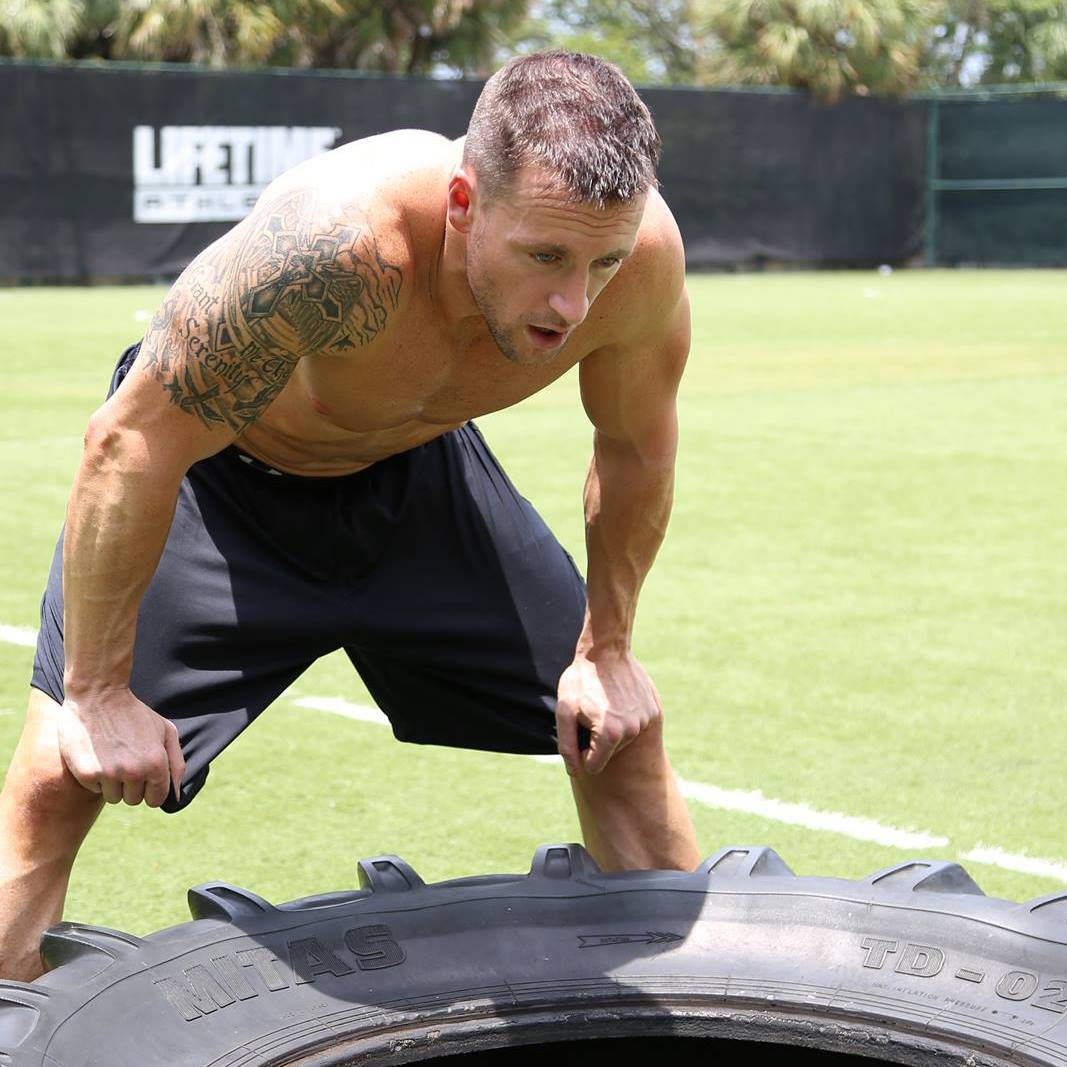 Mike has been a health and fitness professional for the better part of the last decade. He entered his first fitness competition after a co-worker told him about her experience, and he ended up taking third place. Mike competed again two weeks later and won his Pro Card at the National Gym Association's Professional/Amateur Championships. He has placed in a few competitions since, but decided to retire and focus on building his business with Isagenix and changing lives as a personal trainer.
Mike's Favorite Product: IsaLean® Shake Dairy-Free
"My body doesn't digest dairy well, so this is a great alternative to the regular IsaLean Shakes. It tastes great, mixes easily, and has all the nutrients I need post-workout to build muscle."
Kristen Reiche
Competitive Powerlifter, Personal Trainer, and Fitness Instructor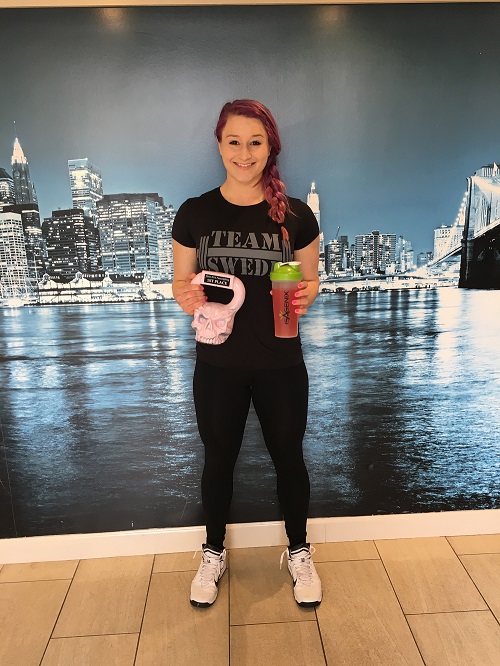 Kristen was an elite soccer player her entire life and was sponsored to play Division I in college until an injury ended her soccer career.
"Soccer was all I knew, but competition was in my blood," she says.
Kristen was searching for a venture that would challenge her physically and mentally when she was introduced to powerlifting by her boyfriend. She has since completed five competitions, achieving professional status last May.
Kristen's Training Tip: Always practice proper form prior to adding weight to an exercise to avoid muscle strains or injury, ineffective exercise, and bad habits. You want to get the most out of your workout.
Greg Rasmussen
Masters Swimmer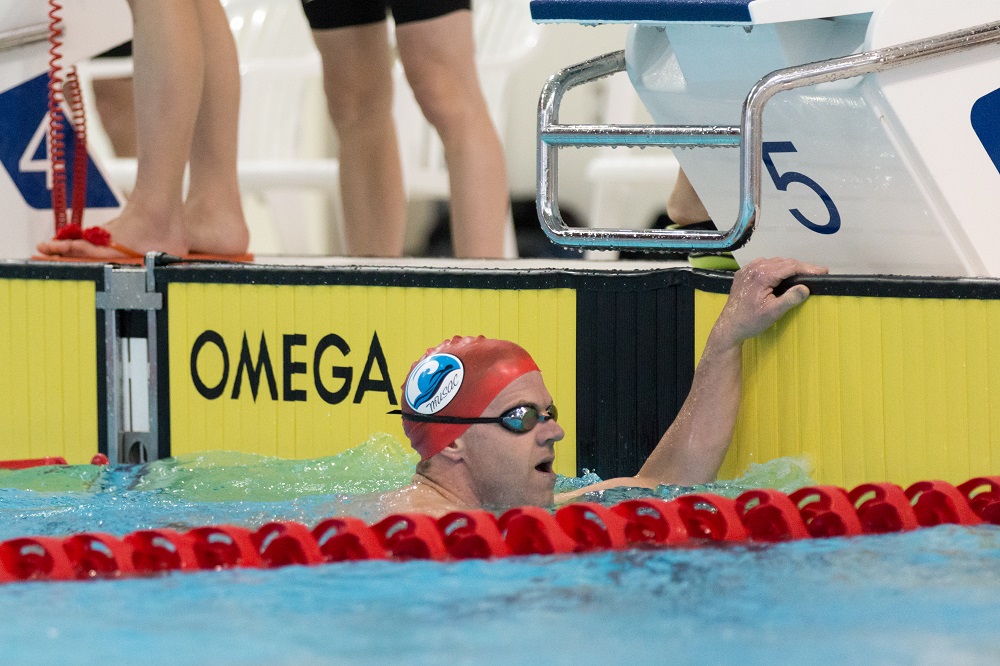 Greg swam competitively in his youth, but retired for a full 15 years after swimming his last college race. The full-time financial planner still coached swim part time but didn't get back in the pool until his wife introduced him to Isagenix in 2010. Greg is now swimming competitively again and has earned six medals at the provincial championships and seven more at the Canadian Masters National Championships.
Greg's Training Routine: Swim workouts three to five times per week, spin classes for leg training and endurance twice per week, and weightlifting three times per week.
Chris Morlock
Professional Master, Disc Golf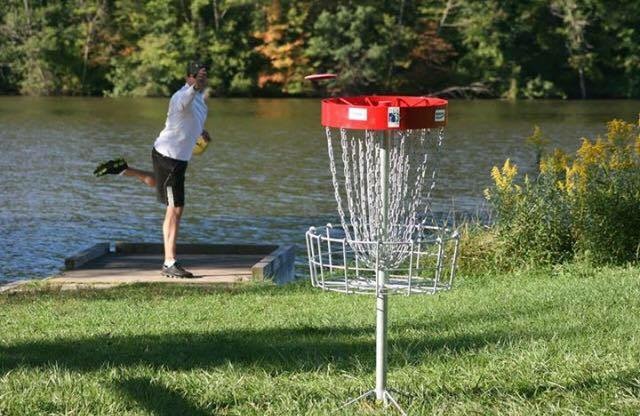 Chris stays active all yearlong with a variety of sports including beach volleyball, street skateboarding, and snowboarding, but his main passion is disc golf. He was introduced to the sport by an old friend but didn't really get into it until July of 2009 while playing with his son at a local park. Chris now plays as a Professional Master and teaches at demonstrations and clinics.
Chris' Favorite Products: French Vanilla IsaLean PRO Shake with a scoop of Isagenix Greens™ and a scoop of Juicy Orange AMPED™ Hydrate.
Melissa White
National Level Bikini Competitor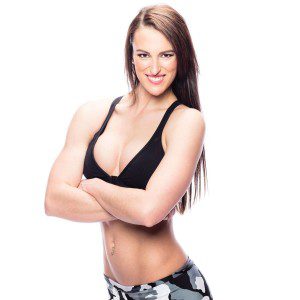 Melissa started weightlifting in high school to improve her game in competitive volleyball. She was introduced to the world of IFBB Bikini competitions when she saw a friend and teammate compete and was addicted as soon as she stepped onstage as a bikini competitor. She has since won several titles including the Bikini Tall Title in 2013 and 2015 at the Nova Scotia Amateur Bodybuilding Association, and the Bikini Tall and Bikini Overall Title at the 2014 Atlantic Classic Championships.
Melissa's Training Tip: Check your ego at the door. Don't underestimate the importance of the mind-muscle connection. Forget your pride and focus on technique.