It's midafternoon. You're starving and certain your co-workers can hear your stomach grumbling. Awkward! You're not sure you're going to make it to dinner without getting hangry, but then you remember the new vending machine in your office! With a happy sigh of relief, you grab your cash and head to get a snack (read: soda, candy bar, and a bag of chips) to tide you over until you can eat a real meal.
So much for that killer workout you crushed on your lunch break.
But, snacks don't have to be stuffed with empty calories, and you shouldn't feel guilty when you snack. The key is to plan ahead and focus on calorie-conscious, nutritious, tasty, and filling snacks. Here are healthy alternatives to five popular snacks that we think you'll enjoy!
5 Snacks That'll Make You Go Mmm
1. Granola Bar With Yogurt
Granola bars are a great snack because you can take them virtually anywhere. However, most granola bars are loaded with calories (some are 200 or more!) and sugar. Yogurt may also seem like a safe bet, but if you're not careful, you can consume up to 137 calories in one serving, which makes your snack choice over 300 calories.
Try switching out your yogurt with fat-free Greek yogurt, add some strawberries or blueberries, and snack your heart away.  (And if you still want that crunchy topping, sprinkle some granola crumbs on the top.)
2. Peanut Butter Cups
Peanut butter cups and I have been best friends since my parents treated me to one at my first movie. I try (the keyword here is "try") to stay away from them now because two cups have 220 calories. So, I was over the moon when our new IsaDelight® in Milk Chocolate With Peanut Butter Cup Flavor was announced! This classic duo of velvety, smooth peanut butter flavor paired with rich, delectable milk chocolate is a guilt-free snack with 70 calories per square.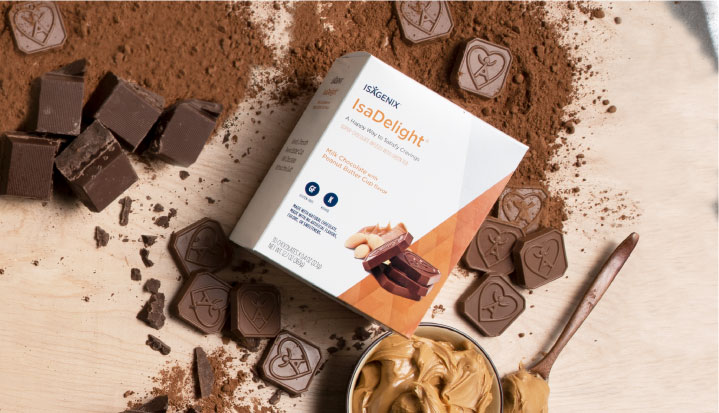 Each IsaDelight is infused with green tea extract and amino acids to help satisfy cravings. Another bonus is that these snacks are approved for Cleanse Days.
3. Ice Cream
Can we all admit that life is better with ice cream? Not only does it make you feel like a kid again, but it's also the perfect snack for hot summer days. The only thing bad about ice cream? Hmm …. I can't think of anything yet.
Oh yes, the calories, the sugar, the fat.
But, don't write off ice cream just yet if you truly enjoy it. There are healthier options of this timeless treasure, and the best part? You can make them at home. Get chocolate wasted (or strawberry, we don't care) with these recipes sure to leave you feeling sweeter by the second. Buh-bye, guilt!
4. Cheese Puffs
Don't get me started on these delightful, chees-e-licious snacks. Yes, I know how bad they are, but sometimes you just can't help it. Beware because an ounce (1 OUNCE) has 160 calories.

A much healthier (and crunchier) option is a bag of  Thai Sweet Chili Harvest Thins™. These snacks have a spicy kick and are packed with plant-based protein. With 100 calories per serving, you'll feel so much better than if you'd eaten the cheese puffs.
5. Cookies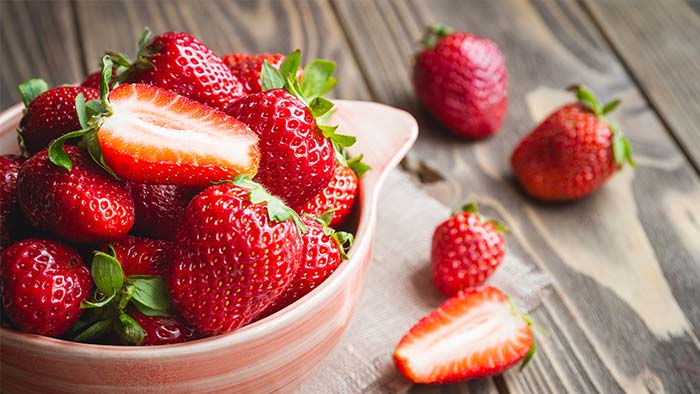 Did you know two cookies can have 105 calories? It's heartbreaking how something so small can be so good but so, so bad.
The good news is, you have many healthy options to satisfy your sweet tooth. Sixteen strawberries contain 96 calories and are a great source of vitamin C. If you're still wanting a soft, chewy snack, Slim Cakes® have 100 calories and 5 grams of fiber from sources like whole oats, inulin, and flaxseed, helping you feel full. That's one powerful cookie!