Global Give Back Day
The second annual Global Give Back Day was a massive success! We called on leaders all around the world to take part in one collective effort to share gratitude, and START members led the way in local communities.

"The Isagenix family of employees and Customers is constantly looking for ways to give back and make an impact," added Erik Coover, Isagenix owner and senior vice president of global field development. "While we strive to make a positive impact on the world every day, we created Global Give Back Day to focus on the community and our earth in an amazing way all in one day, across the world."
Together as One Team, we accomplished so much!
Global Give Back Day Efforts by Country
United States
START members from across the nation joined together to participate in a variety of incredible initiatives, including blood drives and park cleanups to reading to children, visiting local shelters, hosting garage sales and providing the donations to organizations, and packing meals for countless families, both in and outside of the country.
Canada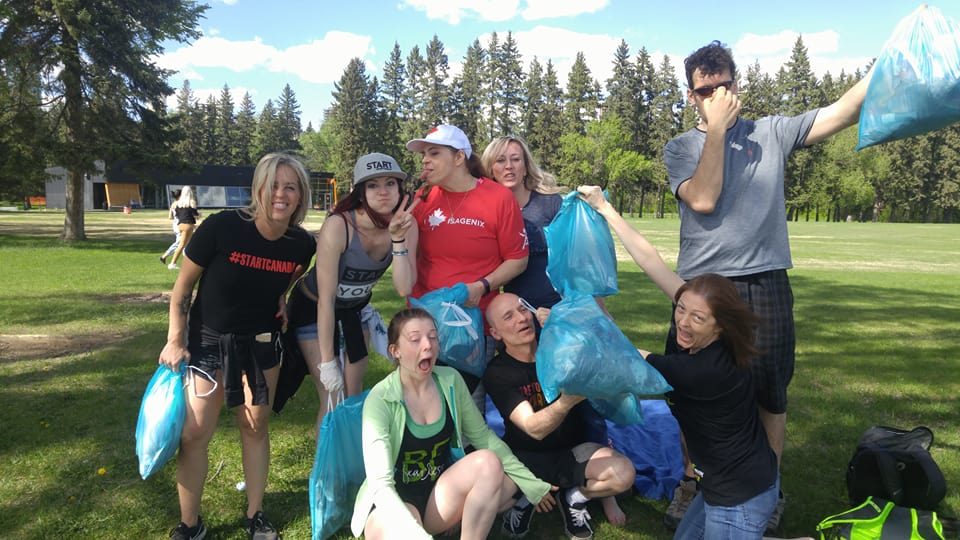 Members in Canada preserved the beauty of their country by participating in trash pickups and park cleanups. Plus, Isagenix Customers partnered with Habitat For Humanity for a construction project to contribute to their community.
Taiwan & Hong Kong

Isagenix staff members alongside local Isagenix Customers in Hong Kong and Taiwan hosted a charity walk in which all proceeds raised through the sign-up fees were donated to Make-A-Wish®. Taiwan made a special effort to invite the local Make-A-Wish office manager to educate the volunteers on how people can help make a child's wish come true. They concluded the event by packing small gifts of Isagenix product samples and a blessing card to give the wish kids.
Singapore
Isagenix Customers and corporate staff in Singapore partnered with an organization called "Willing Hearts," as they gave back by packing meals for the less fortunate in their community. Others hosted a Zumba workout in which all proceeds benefited Make-A-Wish.
Malaysia & Indonesia
In Malaysia and Indonesia, the corporate staff worked alongside Isagenix Customers to donate food and toiletries to local orphanages. Members in Indonesia also visited a local orphanage that houses elementary to high school-aged girls and enjoyed the opportunity to color, paper quill, and cook with them.
Australia & New Zealand
Activities spanned across the both countries and included efforts such as collecting goods to be donated to local shelters, beach cleanups, and visiting organizations in the community to interact with and provide service to people in need.
Mexico
Associates and Isagenix staff supported Global Give Back Day by planting trees at a nearby park, while others made similar efforts in multiple areas throughout the country.
Colombia

Office staff and Isagenix Customers served in different parts of Colombia including Villeta, Cali, and Barrancabermeja. Initiatives included providing toys, food, and clothing to a foundation that supports both young mothers and children with Down syndrome, playing with young children, preparing breakfast for the elderly, planting trees, and providing musical entertainment for those at a community shelter.
Contribution Is Contagious!
We are spreading the word to celebrate your collective work in making the world a better place to inspire the spirit of giving back!
Don't miss the next corporate-hosted Give Back event by checking out the "Contribution" page at STARTYourLife.com. This is where you can also sign up for the Celebration 2017 Give Back event. We'll be returning to Three Square in Las Vegas because it was such a blast! Be sure to join us.