Kick Off the New Year Right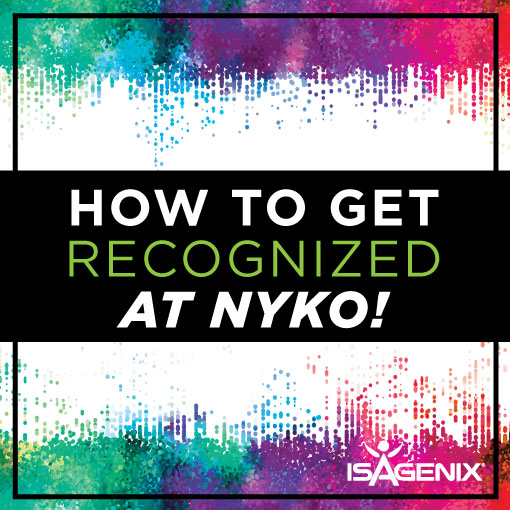 Here's how you can earn your place in New Year Kick Off (NYKO) history from January 12-14 in San Antonio, Texas, and truly mean it when you shout "HAPPY NEW YEAR!"
What's the best part about starting a brand-new year? It's not the countdown, it's not watching the ball drop, and it's definitely not a shiny cone-shaped hat. The best part about a brand-new year is standing onstage at 2017 NYKO to receive special recognition for your passion and commitment to changing lives.
There's just one more week to qualify for recognition at 2017 New Year Kick Off—will we see you recognized at this life-changing event?
Will We See You Onstage at NYKO?
We can't wait to see the following cross the stage in front of thousands of cheering Isagenix Associates:
6- & 7-Figure Income Earners
New Isagenix Millionaires
Heart of Isagenix
START Top Income Earners
Top 5 NYKO IsaBody Finalists
Check out the How to Get Recognized at 2017 New Year Kick Off flyer.
IsaFYI.com/Recognition is the home for all things recognition, awards, programs, and success. For more events information about 2017 New Year Kick Off, visit IsagenixEvents.com.