'Tis the season for crowded shopping malls, late night gift wrapping, hurried get-togethers, and a glass (or two) of holiday cheer. But amid the welcomed chaos, the season can also cause worry, stress, and despair for many who are struggling just to get by. Here are some ways you can give back:
Serve a meal at a community dining hall.
Donate clothes, toys, or hygiene items to a homeless shelter.
Clean up a neighborhood park.
Mentor a child.
Send a care package to troops overseas.
Volunteer in a hospital.
Set up a fundraiser on Facebook to benefit the ISA Foundation.
I'll never forget the evening I read books to underserved children at a women's shelter. A seemingly small gesture made a huge impact … on me. I was inspired to do more. Giving your time and talent is a special gift, one you can't put a price tag on.
The Impact of Giving Back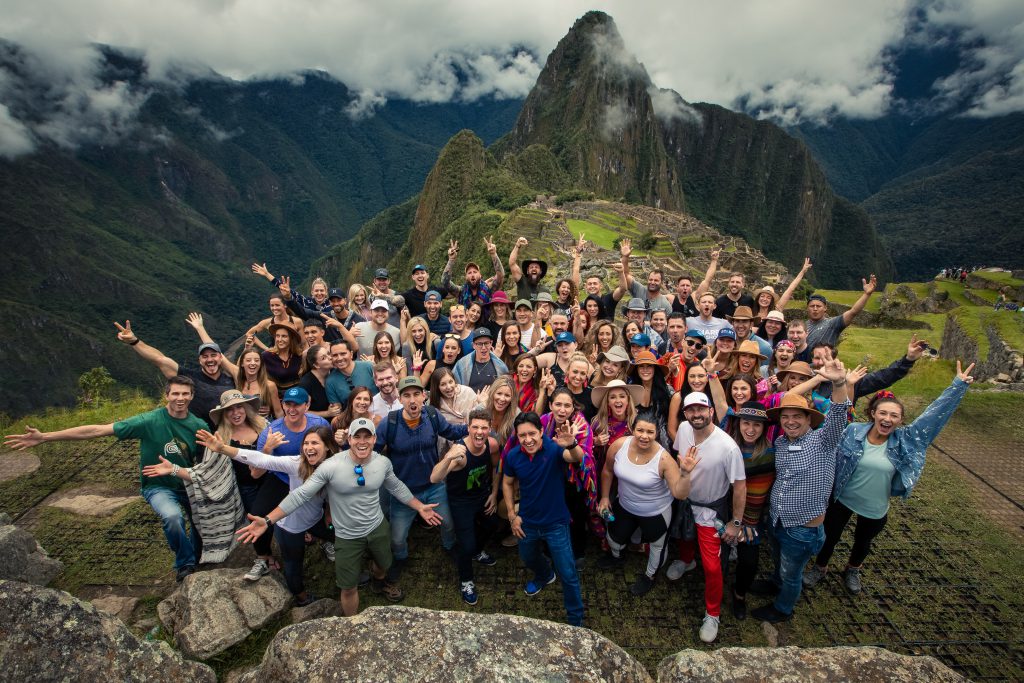 Isagenix START Ambassador and ISA Foundation founding member Abby O'Neil shares her personal giving experience:
"I've always wanted to give back with my time and money, but never felt it was possible. I remember as a little girl wanting to volunteer at an orphanage, and in more recent years, giving more to those in true times of need. Isagenix has gifted me the opportunity to give back in ways I have always dreamed of."*
Earlier this year, Abby and a team of 40 START members attended a leadership retreat in Cusco, Peru. During that trip, Abby had the chance to participate in a memorable give back event that made a lasting impression.
"We volunteered at a local school and spent hours playing with children and giving them love and attention. It's a memory I will forever hold close to my heart. While money is great to give, to me, it's the freedom I have created with Isagenix that allows me to give my time that is most special.
"Whether it's an international give back trip to serve in Peru or a few hours at a local food bank or school, that's what truly ignites me. Giving back has become part of my legacy, and it's more important to me than ever before."
Happy giving!
*Earning levels or income statements (including claims such as the ability to quit a job or stay at home or portrayals of luxury lifestyles) for the Isagenix Independent Associates discussed here exceed the average results achieved by all Associates during the same time period, are not necessarily representative of the success or compensation that any particular Associate will receive, and should not be construed as typical or average. The ability to earn income under the Isagenix Compensation Plan depends on many factors including an individual Associate's business, social, and sales skills; personal ambition and activity; availability of time and financial resources; and access to a large network of family, friends, and business contacts. Isagenix cannot and does not guarantee any particular level of earnings. Even Associates who dedicate a significant amount of time, effort, and personal funds may not achieve a meaningful level of success. For average earnings, refer to IsagenixEarnings.com.