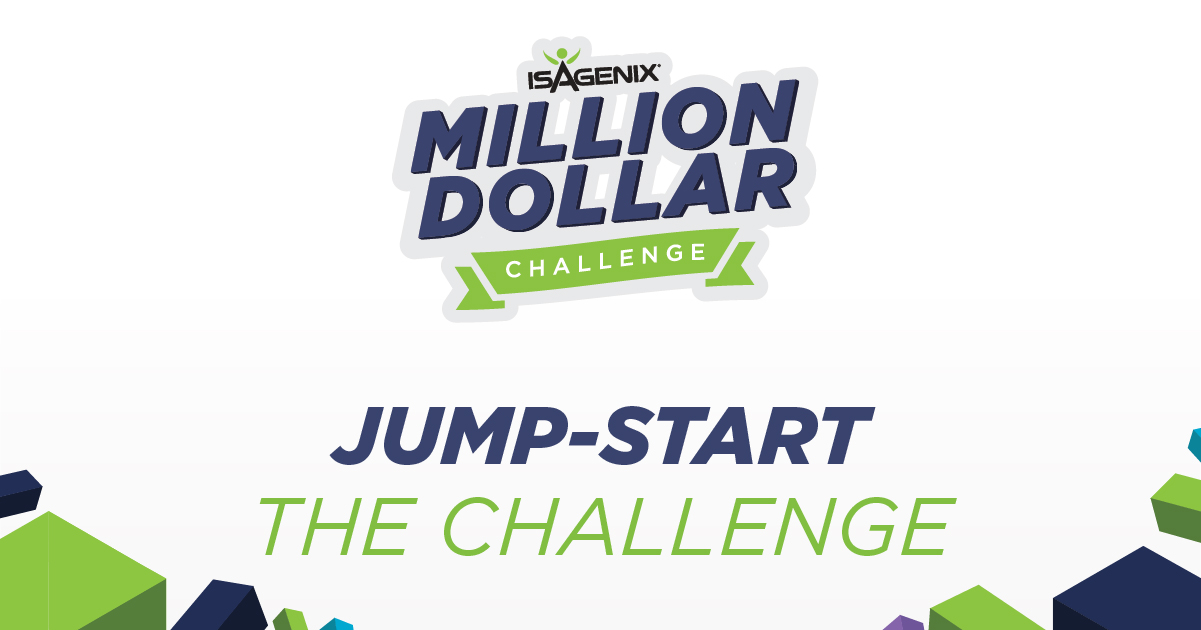 Coming out of 2016 "One Team" Celebration and following the announcement of our game-changing Million Dollar Challenge, our Associates are more driven than ever to share Isagenix products with others. Through the Million Dollar Challenge, you can earn points when you share Isagenix and help new members join. Check out the great prizes and incentives in your Back Office under the "Contests & Promotions" tab.
From August 15, 2016, through August 21, 2016, any new member who joins Isagenix with an initial order of 150 BV or higher will receive free* membership with a value of US/CA$29. Free membership will be applied automatically with no coupon required!
If a new member signs up with a pak that already includes free membership, such as the Value/President's Pak or Business Builder Pak, he or she will receive a US/CA$29 discount.
An Isagenix membership is always a great value, so don't let your new members miss out on joining Isagenix with this special Jump-Start promotion! Visit your Back Office for more details.
*Free Isagenix membership is automatically applied to qualifying orders placed from August 15, 2016 (12 a.m. ET) to August 21, 2016 (11:59 p.m. ET). To qualify, an initial product order of 150 BV or more must be placed by a new Associate member in the United States, Canada, or Puerto Rico. Qualifying new Associates who select a system or pak including membership as their initial product order will receive a US/CA$29 discount on their pak.