Congratulations to Isagenix Millionaires No. 203, Casey and Michael Plouffe!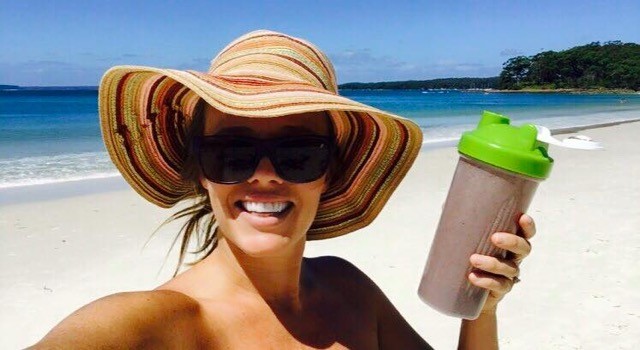 Four years ago, Casey was working as a nightshift nurse in the oncology unit at a children's hospital. She was surviving on energy drinks and coffee and just wasn't feeling her best. After a friend on Facebook introduced her to Isagenix, Casey decided to give the products a try.
"I fell in love with how I felt; I had so much energy and mental clarity," says Casey. "I started to educate myself about nutrition and what was in food. I realized that as I was watching these kids battle cancer, I was throwing my own health away."
Casey's passion for nutrition began to grow, and the more she learned about Isagenix and the integrity of the products, the more involved she got in the business. She attended her first Isagenix event, a New Year Kick Off, and set her goal of retiring her husband, who is active duty in the military.
"I like to say that I got out of sick care and into health care, and I just got to work," she shares.
Practice, Practice, Practice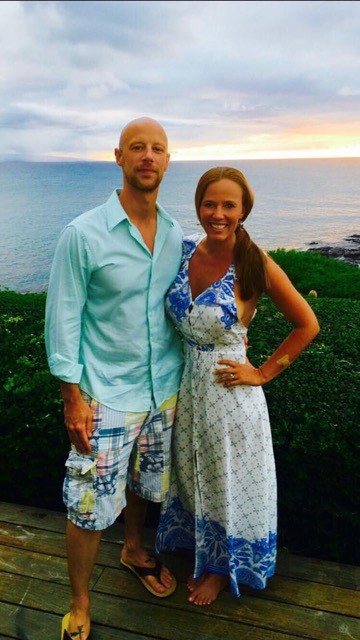 Casey admits that when she first started building her business, she struggled and didn't really know what she was doing. Hardly anyone showed up to her first few Launch Parties, and when she talked to people about Isagenix, she felt like she came on too strong.
"I verbally vomited over everyone, but I was just so excited and couldn't believe how great I felt. I wanted to share Isagenix with everybody," Casey remembers.
Despite her doubts about whether she could really build her business, Casey never gave up. Instead, she stayed plugged in by watching podcasts, going to events, and promoting programs like Healthy Mind and Body and the IsaBody Challenge® to her team.
"I was just practicing," she says. "A misconception about network marketing is that this isn't a full-blown profession, but it can be. To have the amount of success that I'm having now, it takes a lot of practice and a lot of learning."
Between her Isagenix business and her nursing position, Casey worked 14- and 16-hour days, but she was committed to her vision of bringing her husband home. Now, he has the ability to do so whenever he's ready to retire from the military,* and Casey is focusing on her team to help them find their purpose and discover what's possible.
"I'm so passionate about educating others and showing them that there's a better way," she says. "This opportunity is taking me all over the world and has allowed me to meet people I never would have met before, including some of my very best friends."
Giving Back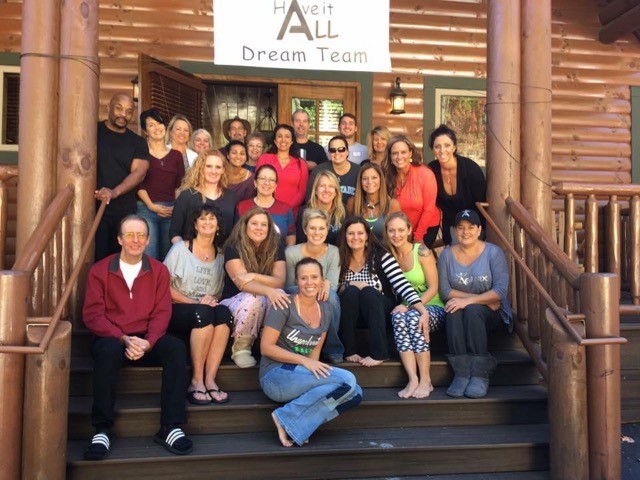 "I became a nurse to help people, but what I'm doing now is so much more," she says.
Casey currently sponsors seven children around the world and helps provide them with food, water, shelter, and schooling. She's been able to donate to animal causes as well, and as a former nurse for kids, Make-A-Wish® is still very close to her heart.
"I love being able to contribute to any causes that fill my soul," Casey says. "Isagenix just brings out the best in people. It made me a better person, and it truly brings tears to my eyes how giving and loving this company is."
*Isagenix Millionaires are defined as Isagenix Associates who have cumulatively earned $1 million or more with Isagenix. Earning levels for these Isagenix Independent Associates substantially exceed the average results achieved by all Associates during the same time periods and should not be construed as typical or average. Income level achievements depend on many factors, including the individual Associate's business and networking skills, personal ambition, time commitment, work habits, and other abilities. For average earnings, please see the Isagenix Independent Associate Earnings Statement found at IsagenixEarnings.com.