Celebrate the Holidays With NEW SeasonsJoy Essential Oil Blend — Available Now!
Isagenix has been a leader in health and wellness for more than 16 years, developing products and solutions to help you manage your weight, build muscle, find opportunity, and enjoy an overall healthy lifestyle. Today, it takes the next step in wellness with a solution to help transform your life! Say hello to Essence by Isagenix Essential Oil.
Whether you're an essential oil veteran or completely new to the genre, there are tons of exciting features and benefits that make Essence stand out from the crowd:
Crafted by Nature, Supported by Science
There's a science to everything—even the ancient art of using essential oils to help you feel your best. At Isagenix, using compounds found in essential oils in many of our products is second nature. In fact, we've been harnessing the power of botanicals for more than 16 years, so you can enjoy all the benefits and the very best that nature has to offer.
Get SeasonsJoy for FREE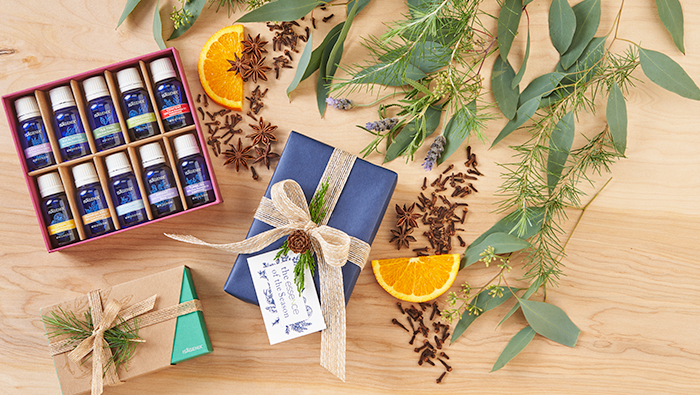 You can get a FREE bottle of SeasonsJoy™ Essential Oil Blend with the purchase of $200 or more in qualifying products! This is available for wholesale orders only until the end of the year, so act fast and complete the holidays with the aroma that will fill your home with spirit. Use the promo code "GetJoy" in your Back Office, and enjoy it for free now! For additional information, refer to the Healthy Giving Guide.
Doing a World of Good for Wellness
Doing good and feeling good go hand in hand. That's why every Essence product we offer has pure ingredients. We also handle each oil with the utmost care to remain 100 percent pure. Why? Because we think doing the right thing isn't just good — it's essential.
Pure Oils, No Compromises
Settling for less than the best probably isn't part of your wellness plan and should be no different for essential oils. That's why every oil in our Essence line is carefully selected and third-party tested as well as backed by our no-compromise to quality. What does this mean for you? Pure peace of mind with every drop.
Singles, Blends & Collection
The Essence lineup features six single oils and four blends, each with their own unique features and benefits to support your well-being. The single oils are Lavender, Lemon, Eucalyptus, Frankincense, Tea Tree, and Peppermint. The blends are DefenseShield™, AirWay™, Content™, and TumBliss™.
How to Use
Many people might think of diffusing when they think essential oils, but there are three primary ways to enjoy Essence — each with unique benefits — apply, diffuse, and ingest.* Isagenix Coconut Application Oil and Isagenix Cool Mist Diffuser are fantastic tools for application and diffusion!
*Tea Tree, Eucalyptus, and AirWay are for external use only and not intended for ingestion. For recommended uses, refer to the Essence Toolkit and product labels.
The Essential Information
To learn more about Essence by Isagenix Essential Oil, read more in the Essence toolkit. Our Research and Science Team has also compiled a list of the most commonly asked questions and answers here. We can't wait to see everyone enjoy this amazing new line!