If you were one of the countless Peach Mango lovers hoping and wishing for our Peach Mango Seasonal IsaLean™ Shake to make its comeback, your prayers have been answered! Better yet, you can drop that unfortunate 'S' word from its name, because this incredible shake is no longer seasonal.
That's right – Peach Mango is now a PERMANENT flavor!
Beat the Summer Heat
Surviving the hottest months of summer just got so much better now that you can make this cool, refreshing, tropical summer shake whenever you want (without fear of running out!). So, what are you waiting for?! Order today.
PLUS, when Peach Mango IsaLean Shake launches July 24, we will offer free ground shipping for existing Customers up to US$25/CA$27.77 in the United States, Puerto Rico, and Canada, when you add one or more canisters of Peach Mango IsaLean Shake to your order!* This promotion is available to qualifying Autoship and wholesale orders only (does not include new Members), and will last until July 29.
Healthy and Oh, So Delicious
Our delectable Peach Mango IsaLean Shake is the perfect alternative to summer smoothies that contain excessive amounts of sugar and calories. It contains 11 grams of sugar and 240 calories along with 23 vitamins and minerals and 24 grams of high-quality, undenatured protein.
For more amazing drink swaps you can use to stay cool and stay on top of your summer goals, scroll down for some of our best summer recipes.
Frozen e+ Limeade
1 Lemon Lime Flavor e+™
1 lime, juiced
Desired amount of ice
Mix in the IsaBlender® Max, and enjoy!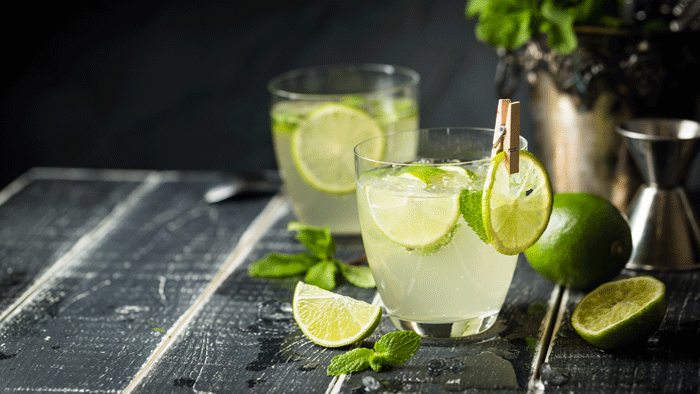 Mint Julep Hydrate
2 scoops (1 stick) Lemon Lime AMPED™ Hydrate
5-6 mint leaves
8 oz water
Ice
Muddle mint leaves with Lemon Lime AMPED Hydrate. Add ice and water. Stir together, and enjoy!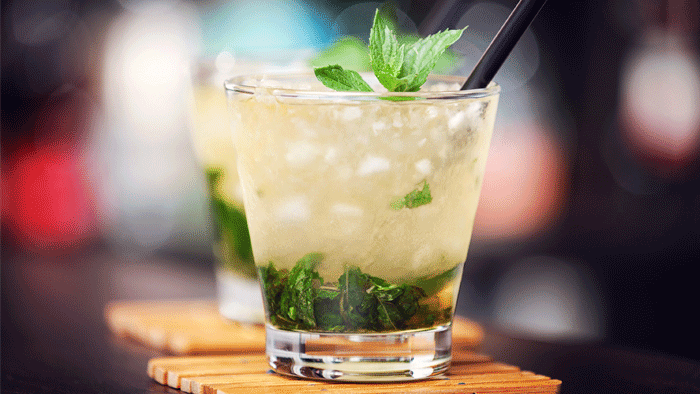 Arnold Palmer Hydrate
2 scoops (1 stick) Lemon Lime AMPED Hydrate
16 oz iced black tea, unsweetened
Ice
Lemon wedge
Mix AMPED Hydrate with iced tea, and stir until dissolved. Pour over ice, garnish with a lemon wedge, and enjoy!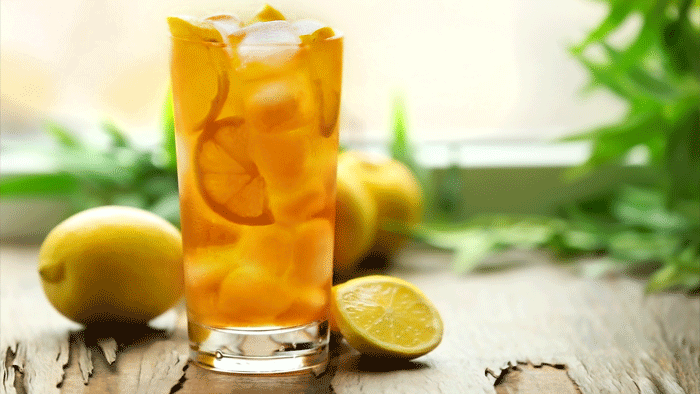 Slim down this summer, enjoy these incredible drink recipes, and make it your best summer yet! To learn more about the Peach Mango IsaLean Shake, click here.
*Orders that include Peach Mango IsaLean Shake as part of a pak or system do not qualify for this promotion, Peach Mango must be added as an additional item to an order. Free Isagenix ground shipping (US$25/CA$27.77 value) is automatically applied to qualifying orders that process from July 24, 2018 (12 a.m. EDT) through July 29, 2018 (11:50 a.m. EDT). Orders must process during the promotional period to qualify. Not applicable on new Customer orders.