For the Love of February
Amor…Amour…Liebe…Liefde…no matter how you say it, LOVE is LOVE. Valentine's Day may only last one day, but this entire month is dedicated to celebrating that special feeling we all have. It's the reason we devote so much time over the next 28 days to express how much we care for those special people in our lives.
And I've got one question for you…Who will you be celebrating this month?
Me? I will be celebrating my dad. Why? Because just last summer, my dad was diagnosed with heart disease, and since then, I swore I would do everything in my power to get him back in tip top shape. When we first got the news, I was fearing the worst, because just by looking at him, you could tell he was struggling with the simplest of things like going up and down the stairs, lifting his grandbabies, and even walking. Thankfully, his heart condition is treatable, and he's been working toward regaining his strength day by day. With that said, it only seemed fitting that the month of February is spent honoring the man, the myth, and the legend that is my pops.
A Change of Heart
When I first heard about my dad's heart diagnosis, I was undeniably shook. But, I quickly learned that while heart disease is the leading cause of death for both men and women, it's also one of the most preventable. Now my entire family has rallied together to prioritize heart health.
February is Heart Month, and I'd love it (see what I did there) if you'd join us as we honor the hearts of our loved ones!
We're committed to raising awareness about heart health. My dad has shifted his lifestyle and committed to ultimate health and wellness, too (proud daughter right here).
One way I've helped my dad is by introducing him to Heart Shake Booster, a product made with a blend of science-supported ingredients that may reduce the risk of heart disease* and help support overall cardiovascular health. I'm swapping out the chocolates this Valentine's Day and putting a bow on a few canisters of these bad boys for good ol' dad and my family! We've all begun implementing this product into our lives to reduce our own risk for heart disease* in the future. Because, after all, a family that maintains their healthy life together, stays together.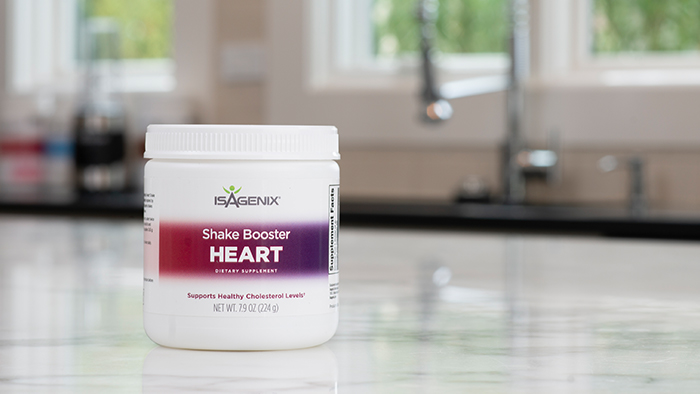 With no pills or capsules to swallow and 5 calories per serving, Heart Shake Booster blends easily into any Isagenix shake with no distinguishable taste, artificial flavors, colors, or sweeteners. It's a simple addition to any heart-healthy routine.
Listening to Your Heart
The Canadian Public Health Service estimates that about 1 in 12 (or 2.4 million) Canadian adults age 20 and older live with diagnosed heart disease. As cliché as it sounds, it is up to us to change that statistic. We all can start by having a heart-to-heart with those we hold dear who may be at risk or suffering from cardiovascular disease. The numbers prove that you're not alone in this plight! It's likely that someone close to you is on the same path.
Much like my own dad, most individuals enduring a heart disease need encouragement and support from a positive community (doctors, family, friends) around them to set them up for success toward personal heart health. Isagenix is a community built on a foundation of health and family, two things that are proven to enrich our lives. So, it comes as no surprise that our products, much like the Heart Shake Booster, help support a healthy lifestyle as well.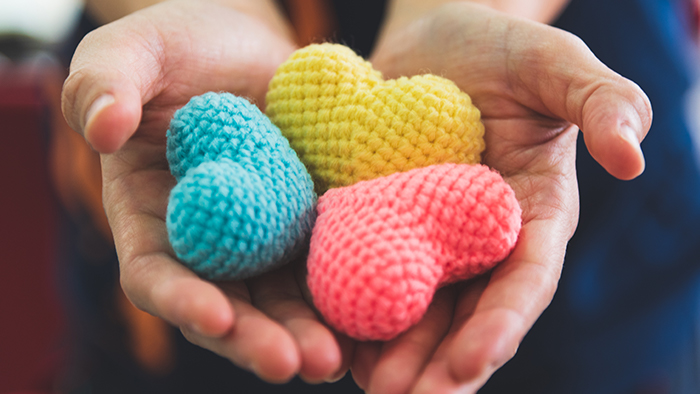 A few simple ways we've continued to support our own heart health (and dad's, too) are:
Staying active. We've started taking family walks; some days we go farther than others, but we make sure to keep moving.
Eating family dinners at home. We're a busy family who enjoys eating out as much as the next person (maybe more than the next person), but we recently agreed to reserve a few days out of the week to stay in and prepare heart-healthy meals for the entire crew.
Staying humble. Sometimes heart disease can be scary, but give yourself a big pat on the back for taking the initiative to help reduce your risk.
For a complete guide on the Heart Shake Booster, be sure to check out the digital toolkit, which makes it easy to share and spread health with the ones you love both near and far.
And remember, love lives on beyond February, so be sure to continue celebrating the healthy hearts of the ones you love.
*Foods containing at least 0.65 g per serving of plant sterol esters, eaten twice a day with meals for a daily total intake of at least 1.3 g, as part of a diet low in saturated fat and cholesterol, may reduce the risk of heart disease. A serving of Heart Shake Booster supplies 0.65 grams of plant sterol esters.