Demystifying Whole Foods
Whole foods can be confusing! What exactly are they? What does and doesn't constitute a whole food, and why are they as important as people keep saying they are?  
Whole foods are foods that are as close to their natural form as possible while still being fit to eat. They are also foods that have undergone a minimal amount of processing.  
This means whole foods are packed with nutrients and taste the way nature intended. They have high levels of vitamins and minerals, fiber, and antioxidants, which makes them super healthy! So which foods are "whole," exactly?  
A List of Common Whole Foods
Whole grains

:

 

Q

uinoa, barley, rice, whole wheat

,

 and oats

.

 

Legumes

:

 Kidney beans, chickpeas, lentils

,

 and black beans

.

 

Tubers

:

 Sweet 

potatoes

, 

potatoes

, yams, carrots

,

 and beets

.

 

Veggies

:

 Lettuce, kale, peppers, green beans

,

 and corn

.

 

Fruits

:

 Apples, bananas, figs, grapes, strawberries

,

 and oranges

.

 
While some of these foods seem simple enough to include in your diet, others may sound more difficult. This is especially true for those of us who can barely make a grilled cheese (*points at self*). The good news is, there are a few simple ways to add more whole foods into your diet without being a fancy chef.  
1. 
Super 
s
pinach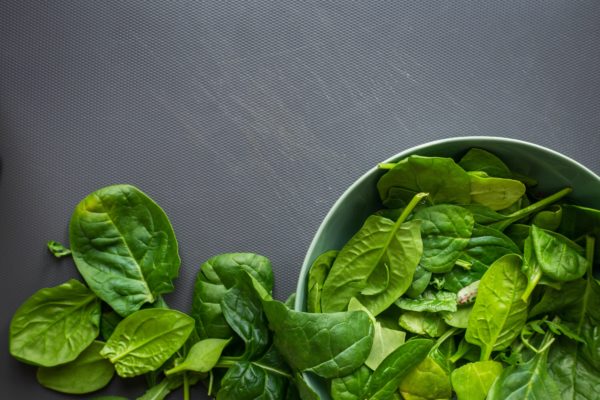 Did you know that spinach is one of the healthiest whole foods you can eat? This leafy green vegetable has tons of vitamins and minerals and antioxidants. Plus, it can be added to almost any recipe.  
Spinach is a great addition to morning eggs, a quiche, or savory crêpes. I actually love spinach in my morning protein shake. 
Spinach is also a great addition to appetizers like soups and salads. And this one may be a bit obvious, but spinach is so good with Italian foods like pasta and lasagna. Lastly, and hear me out on this one, spinach is awesome on pizza! At least don't knock it until you try it.  
2. 
Cauliflower
? Yeah
,
c
auliflower
!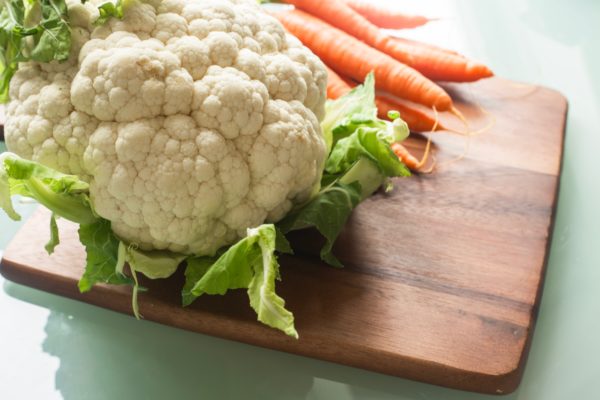 Cauliflower–crusted pizza is now becoming increasingly more popular and for good reason. It's a wonderfully healthy alternative to traditional dough. Using cauliflower as a pizza crust is lower in calories, carbs, protein, fat, fiber, and sodium. 
But pizza crust isn't the only way to add cauliflower to foods you already love.  
Two of my absolute favorite foods are macaroni and cheese and mashed potatoes, and I bet I'm not the only one. Cauliflower is a great substitute whole food ingredient for both! It can be used as a full substitute, as in cauliflower and cheese or mashed cauliflower. Or you could add cauliflower to both side dishes to incorporate more whole foods into stuff you already love.  
3. 
Bananas
, a bit more a-peel-ing than you may think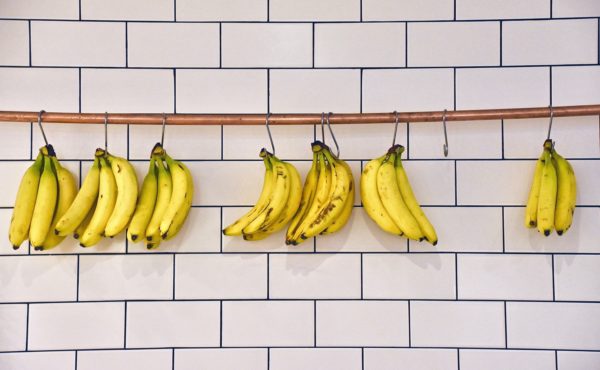 Now that we're well into summer, we're also well into ice cream season. So what do we do? We pop open the freezer, grab a popsicle, and head for the porch to kick back like a scene from some commercial for clothes I can't afford.  
Cool, let's do that! But instead of a super sugary popsicle, a frozen banana makes a great alternative. This way, you get to enjoy all the satisfaction without the guilt. Scientifically speaking, the recipe calls for putting a stick into a banana and freezing. Then enjoy a chilly treat with, you guessed it, a nice whole food added to your summer fun.  
*Pro tip — Bananas can also be used as a healthier alternative sweetener to molasses.  
Introducing our
Whole Blend Isa
L
ean Shake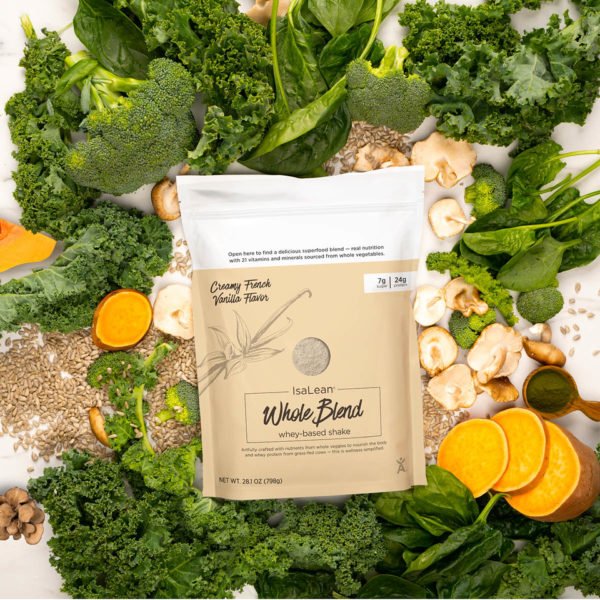 Even with some of these simple tricks, there is a way to make adding nutrition sourced from whole foods to your diet even easier! Isagenix is expanding its foundational and renowned IsaLean™ Shake line with the Whole Blend IsaLean Shake.  
We took the best of the classic IsaLean Shakes and said, "What if we added even more vitamin diversity with vitamers and minerals sourced from whole vegetables like sweet potato, spinach, sunflower seed, shiitake mushroom, maitake mushroom, chlorella, broccoli, pumpkin, and kelp and naturally sweetened it with honey and molasses?" 
The result is a tasty, convenient way to add a balanced superfood meal to your daily wellness regime. While Whole Blend IsaLean Shake is not a whole food itself, it incorporates nutrients from whole foods, including vitamins and minerals sourced from whole vegetables. Trust us, it's awesome! 
Getting creative with whole foods
Here are a few extra ways to add some whole foods into your diet in ways you may not have imagined: 
Black beans can be added to 

your 

brownie recipe for added richness

 and

 extra protein

.

 

 

Slurp

 some

 

zoodles (peeled zucchini made into noodles) instead of spaghetti

.

Pumpkin or butternut squash puree 

is

 great in pancakes or waffles

.

Avocado can 

thicken

 pudding

,

 mak

ing it

 even creamier and smoother

.

Mix

 leftover veggies 

in

to frittatas

 or next-day salads

.

U

se applesauce or shredded carrots for sweetness in baked goods

.

Add

 g

rilled pineapple 

to

 s

'

mores

.