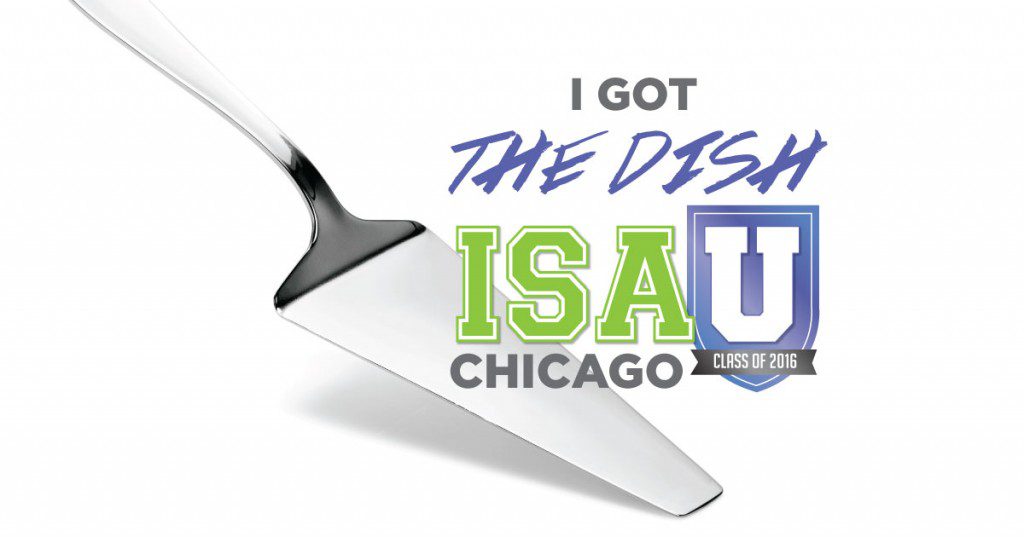 "Get ready for a game-changing event with top trainers, a brand-new product, and industry-leading strategies and skills. This event is crucial to your personal and professional development. If you are as fired up about Isagenix as I am, you MUST be at IsaU Chicago!" says Kathy Coover, Isagenix Co-Founder and Executive Vice President.
Isagenix University (IsaU) Chicago is fast approaching, and we are gearing up for an awesome event! On May 19 through May 21, over 1,000 Associates will come together as One Team to develop their skills, celebrate their accomplishments, support their fellow Associates, broaden their networks, and solidify their belief in Isagenix.
Isagenix Co-Founders Jim and Kathy Coover will be joining us in Chicago to train our attendees on What Drives Us, the 12 core values that define who we are as One Team and motivates us to dedicate our lives to impacting world health. Jim will also take the stage to unveil a new product and explain our compensation plan. Plus, Isagenix Senior Vice President of Global Field Development Erik Coover will make a special appearance in the Windy City to host the event!
The Trainer Lineup
On top of a special appearance by the Coovers, you don't want to miss Cathy Savage's inspirational segment on finding and developing your "Why" and Susan Sly's expert tips and techniques for creating a strong 30-Second Story. In addition, you will have the opportunity to hear how Emily and Hayden Vavra were able to achieve and maintain their success in the network marketing industry with key activities that help boost their business. And Chris Harder is excited to teach you how to connect with people, whether in person or online, and share Isagenix.
Are you serious about taking your Isagenix business to the next level? Advance your skills as a professional network marketer and acquire industry-leading, business building strategies from these Isagenix top leaders at IsaU Chicago!
Game-Changing Product Launch & Offers
Have you heard that IsaU Chicago attendees will be privy to an exclusive product launch? Attendees will be the first to sample and purchase this incredible product on-site at the event! We believe this product will be a game-changer for your health and your business, allowing you to reach a whole new audience in a way you haven't been able to before.
As a bonus, registered IsaU Chicago attendees have the opportunity to purchase one (1) canister of our seasonal Piña Colada IsaLean® Shake! You can also take advantage of some great on-site product promotions, such as 25 percent off Isagenix Greens™, 10 percent off the AMPED™ Have It All Pak, buy three IsaDelight® boxes and get the fourth free, and more! And don't forget to download and use the IsaOrder™ app to "Shop From Your Seat" and receive free shipping* to your home when you place an order while at IsaU Chicago.
Secure Your IsaU Chicago Tickets
We hope you will leave IsaU Chicago feeling empowered and driven to wake up every single day and share your passion of Isagenix with others. This event will help you learn the strategies and skills needed to propel your business forward! If you want a sneak peek into the Isagenix University experience, check out this video!
To find more information about IsaU Chicago and buy your tickets, visit IsagenixEvents.com. We can't wait to see you there!
*Free shipping up to $25.