Congratulations to Millionaires No. 186, Kristi and Todd Y.!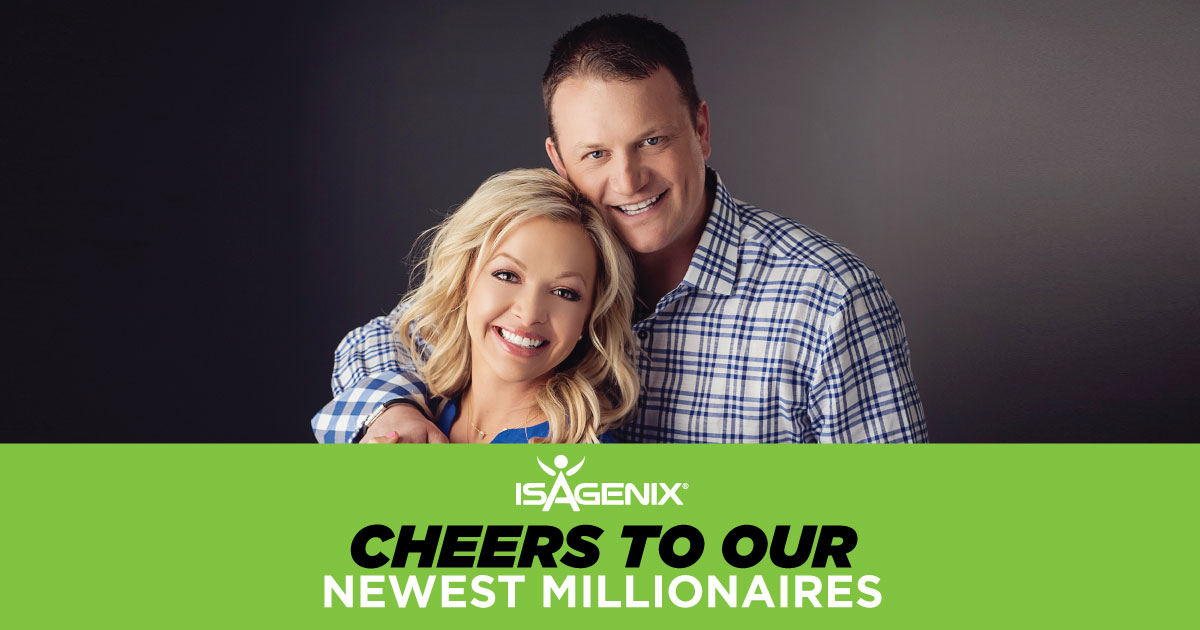 As a young mother of three, Kristi struggled with obesity for five years before her weight-loss journey began. "I discovered clean eating and became very passionate about my health," she says. Kristi lost weight by eating right and exercising, and had just finished her first fitness competition when her good friend Lori Harder introduced her to Isagenix.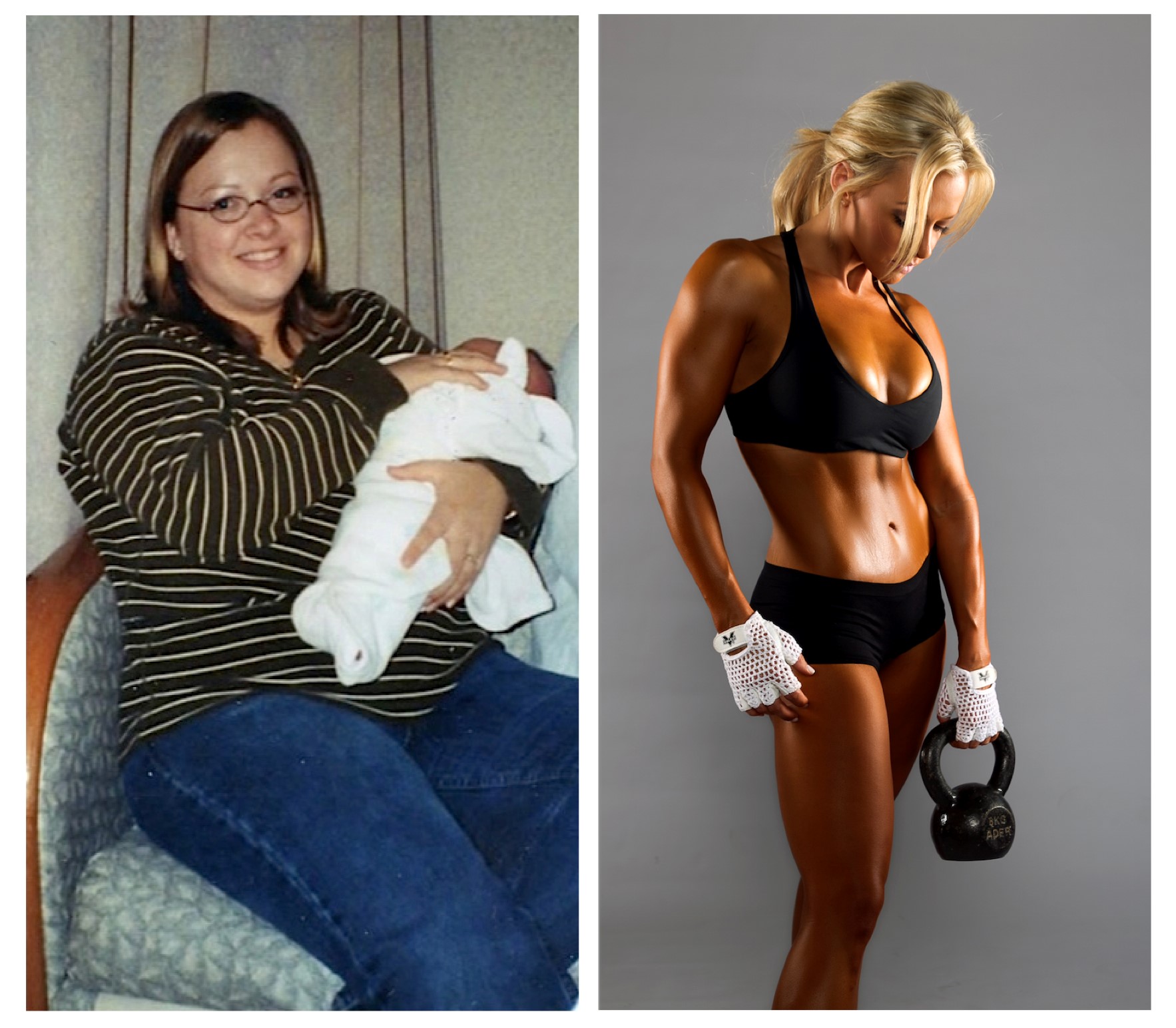 "I was struggling with how I had to eat to be a fitness competitor," Kristi remembers. "To stay that lean and put on that much muscle was really hard, and Lori could see that." Lori had started using the Isagenix products and asked if Kristi wanted to give them a try for her next competition. Kristi did, and she couldn't believe the difference she saw in her body as a result of the improved nutrition. "I went into that next show and placed third at a Fitness America competition," she says.
Sharing Her Success With Others
At the time Kristi discovered Isagenix, she was working as a personal trainer and transformational coach and started introducing Isagenix to some of her clients. "Seeing it in my clients, I knew these products were beyond anything I could have ever expected," she says. "I started giving it to more and more people, and their success just spoke for itself."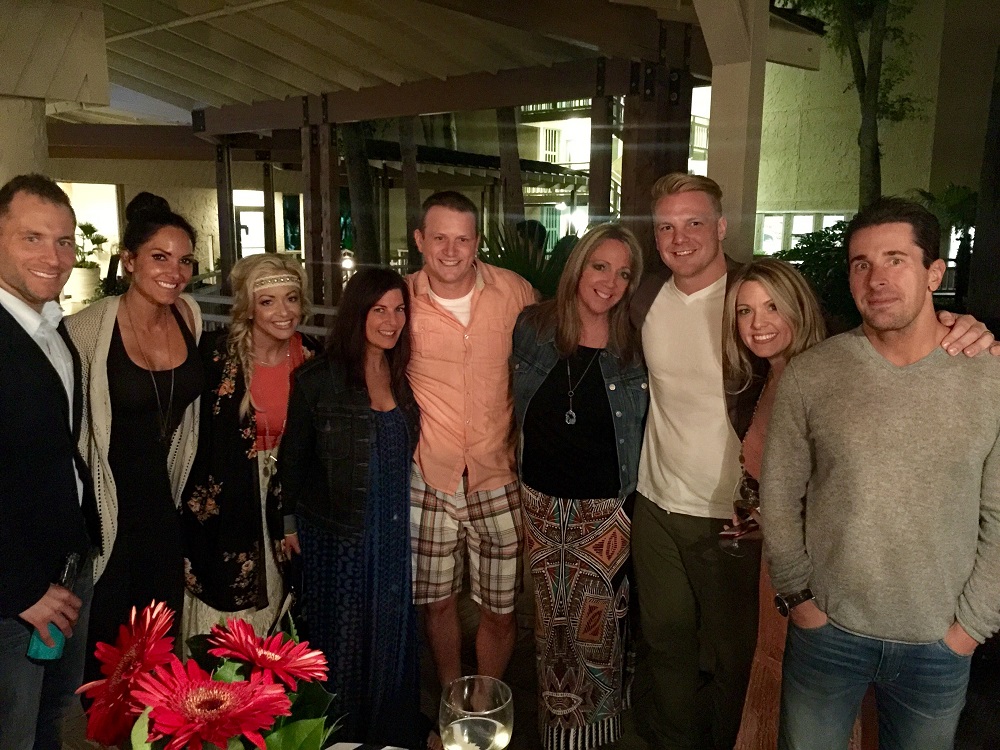 Kristi never thought of this opportunity as a business, but one day her husband Todd, the entrepreneurial half of the couple, asked Kristi if she knew how much money was on her Isagenix card. "She had no idea, but I started to catch the business vision," Todd remembers. As Todd got involved with the business, he became close with Chris Harder, and the two couples attended Celebration together along with Cathy Savage. "We were all learning together and became a family," Kristi remembers. "We knew there was something special about the community of Isagenix, in addition to the products, so that was really exciting for us."
Utilizing Their Strengths
With Isagenix, Kristi has been able to fulfill her passion for teaching others to love themselves and live an inspired life. "We have to love the vessel that houses our soul, and nourish it with the right products," she says, "so it's really easy to share Isagenix."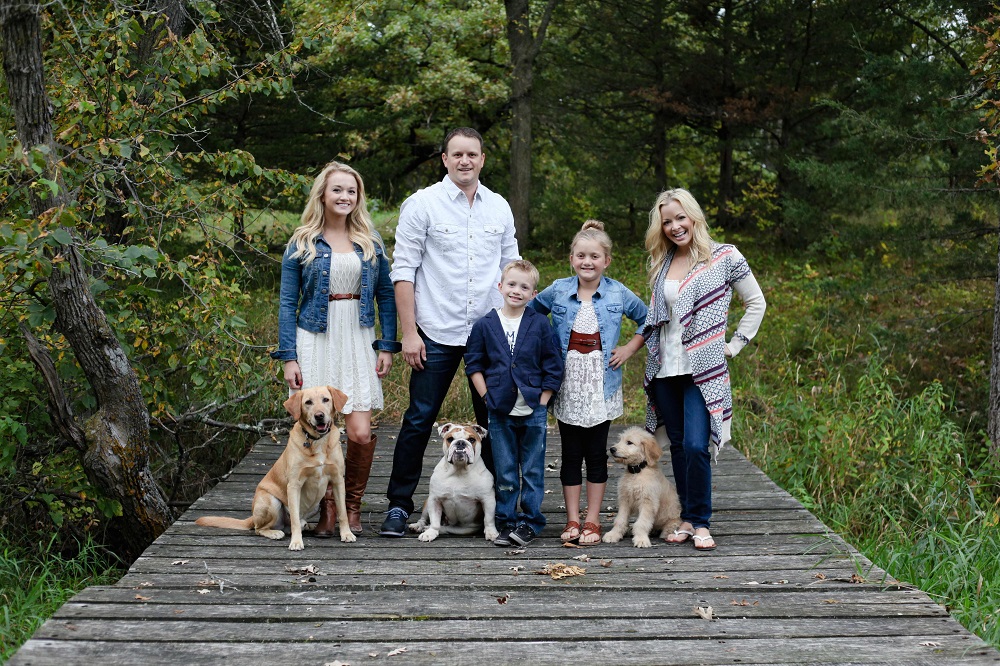 Together, the couple has used their strengths to build an incredible business together. While Kristi has an easy time sharing the Isagenix products, Todd takes on the business role. "It's hard for me to sit and learn the compensation plan, but Todd thinks it's awesome," Kristi says. "I'm transparent with people about that, and I'll refer them to Todd when they have questions. I think this shows that you don't have to be good at everything to be successful in this business."
Living a Life to Give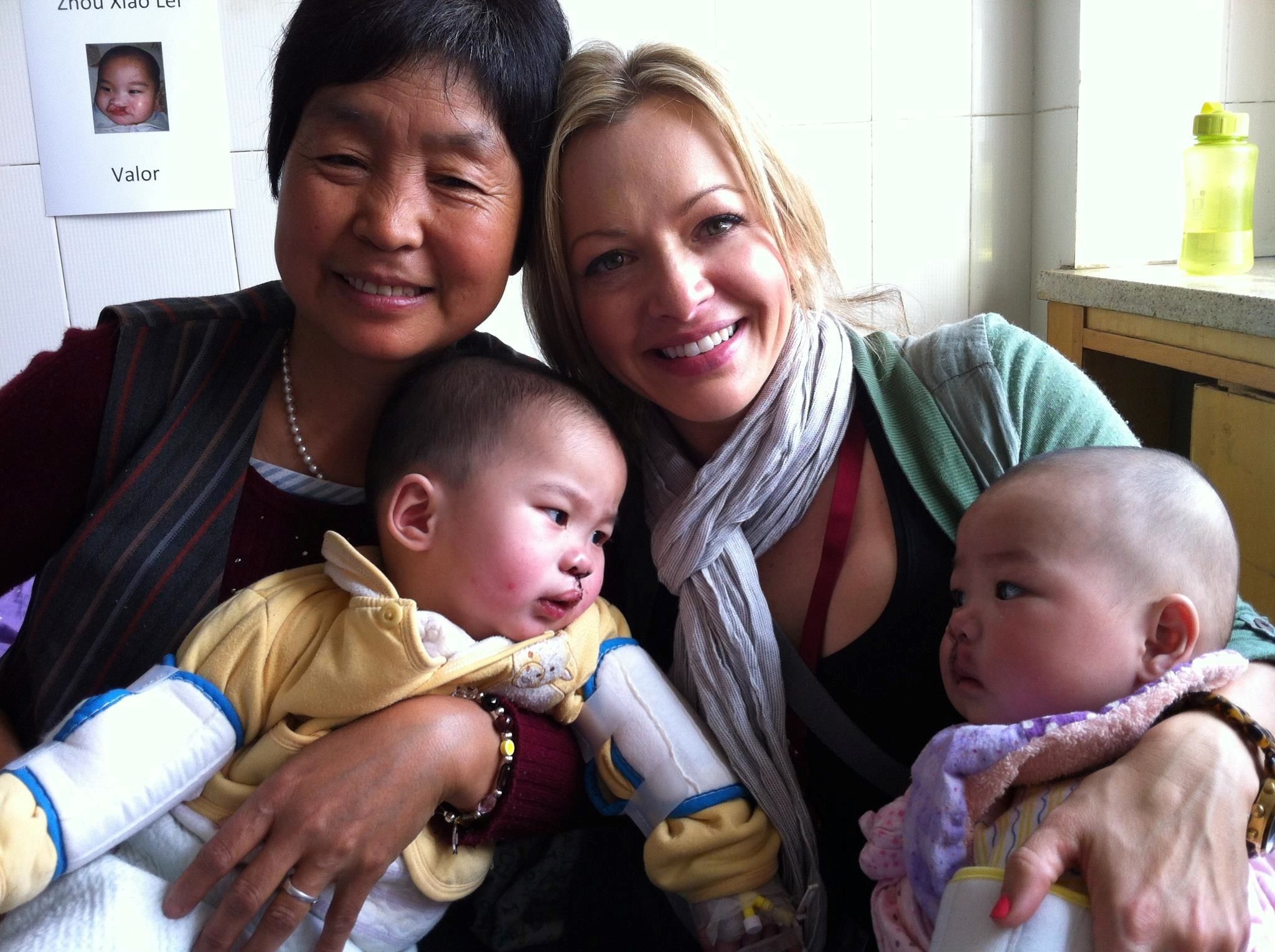 Since finding success with Isagenix, Todd has been able to retire from his previous job to work the Isagenix business and join Kristi at home with their kids.* They're enjoying the simple life and have sold their bigger home to move to their lake house full time. "We're enjoying the things that truly fill us up and we are taking the time to give back and contribute," they say. In April, for Sexual Assault Awareness Month, Todd and Kristi hosted a kickboxing class to raise money for an assault center. They like to give back by holding events as often as they can and by serving food at the homeless shelter. "Things like that allow us to make an impact and give back," says Todd.
Kristi is also very passionate about the Love Without Boundaries Foundation in China. Prior to Isagenix, she went on a trip with the foundation and was able to help babies in the orphanages, but it was hard for the couple to afford the trip. "Now I have a picture of an orphanage on my vision board. It's a dream of mine to someday build a healing home there," she says. The couple says that this is their "Why." They are living to give and are always looking for ways to make a difference.
*Isagenix Millionaires are defined as Isagenix Associates who have cumulatively earned $1 million or more with Isagenix. Earning levels for this Isagenix Independent Associate substantially exceed the average results achieved by all Associates during the same time periods and should not be construed as typical or average. Income level achievements depend on many factors, including the individual Associate's business and networking skills, personal ambition, time commitment, work habits, and other abilities. For average earnings, please see the Isagenix Independent Associate Earnings Statement found at IsagenixEarnings.com.