At Isagenix, we are dreamers, believers, and achievers of transformation.
We are fueled by our no-compromise commitment and are passionate about impacting world health, but our drive doesn't stop there. In 2012, we joined forces with Make-A-Wish® in an effort to raise money and awareness for children suffering from life-threatening illnesses. To date, we, along with our nearly 600,000 Customers, have raised nearly $9 million in 12 countries, which is enough to help the organization grant more than 938 wishes worldwide! Our hope is to continue to help grant more wishes for girls like Mia.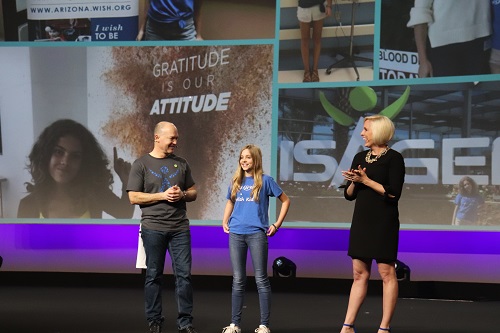 Be The Match
Mia is a 15-year-old high school freshman from Gilbert, Arizona. At six months old, she was diagnosed with a rare blood disease called Diamond Blackfan Anemia. The disease forces Mia to have blood transfusions every three to four weeks, which help keep her alive. Her cure is a bone marrow transplant.
Over the last 15 years, Mia's entire family, along with thousands of Arizona residents, have been tested, but they have yet to find a match. When Travis Garza, president of worldwide sales and marketing, heard Mia's story, he wanted to help. Isagenix met with Be The Match®, a bone marrow registry that aims to connect patients with critical illnesses to life-saving bone marrow donors, including the illness that Mia has been battling. For Mia, her only chance of a cure rests with a matching donor.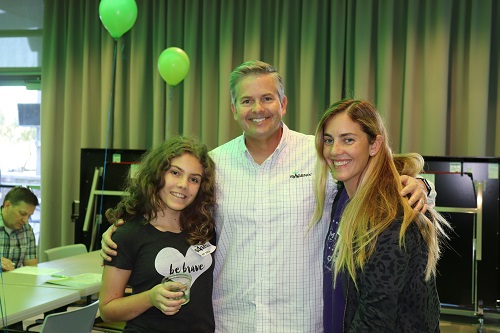 On Jan. 4, Be the Match came to Isagenix World Headquarters where more than 45 employees registered for a 10-second cheek swab. On Jan. 11, the organization attend New Year Kick Off 2018 where more than 350 Associates also registered. The process to determine if a match was made takes four to six weeks, at which point Be The Match would contact any employee or Associate who has the potential to be a lifesaving match for Mia or another individual waiting for a bone marrow transplant.
Join us as we devote the entire month of January to health and the entire year to transforming countless lives worldwide.