When Dawn first heard about Isagenix, she was simply looking for a way to lose weight and keep it off. "My friend Shayna S. and I had done other programs together after we had our babies, but it was just one of those things that we could never maintain," Dawn explains.
When her friend started showing off her amazing results and raved about all of her extra energy, Dawn wanted to know her secret. "I texted her and said, 'Okay, I need to know what's going on,' and I think I joined Isagenix that night."
Initially, Dawn wasn't interested in building a team with Isagenix. She knew her friend was making extra money with her business, but she didn't want to start anything herself. Within her first week of using the products, however, Dawn started seeing the numbers on the scale drop and just felt better overall. She was so excited and didn't want to keep that to herself.
From Facebook Posts to Disney World
Dawn and her husband Dallas live in Boston with their four sons. In their area, schools get one week off every year for February break.
"Last year we didn't go anywhere, but this year, we wanted to take the boys to Disney World," shares Dawn. "We thought that would be really awesome, but after checking our budget, we felt there was no way we could afford it, so we tabled the discussion."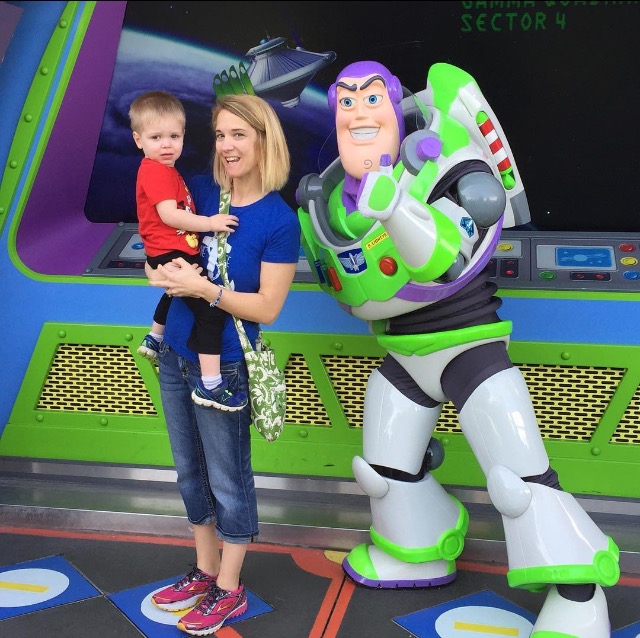 Luckily, Dawn started her Isagenix journey shortly thereafter. "I'm a pretty regular Facebook poster as it is, so it wasn't hard for me to jump on that. I just started sharing," she says. "A lot of people tell me I'm authentic in my posting. If I don't like something, I'll say so. But when I think something is awesome, I'll shout it out."
Within the first couple weeks of posting about Isagenix, Dawn experienced a great deal of interest from others who wanted to try the products, so she decided to give the business a try. Dawn soon started to see checks coming in from her Isagenix business, and she decided to set a goal.
"Within a month and a half, I had already completely funded the Disney account," she says.
For February break, Dawn and her family were able to spend three days at Disney World and another day exploring Florida.
From NYKO to Stress-Free Family Adventures
Though Dawn was happy as an accountant, she wanted more from her career.  "I love the actual art of accounting, but the job was just really stressful," explains Dawn. "It wasn't even worth taking time off because I would come back to such a mess."
But after reaching Crystal Executive this past January, Dawn knew the time off was worth it and attended 2016 New Year Kick Off.
At that event, Dawn set a goal to be part time in her accounting job by June, and when she returned home, Dallas supported her goal and agreed that building an Isagenix business was a great opportunity for the couple to pay off some debt. Unfortunately, the next day at work, Dawn faced more stress and added hours just trying to dig herself out of the piles of work that had built up when she was away.
"I'd had enough and knew the potential was out there if I could just give Isagenix the time," remembers Dawn.
Soon after, she gave her notice at her job so she could pursue her Isagenix business full time. "It was a terrifying, awesome moment," says Dawn. "I didn't really know how this was going to work out, but I had faith in the products and faith in the compensation plan. And I especially had faith in my team."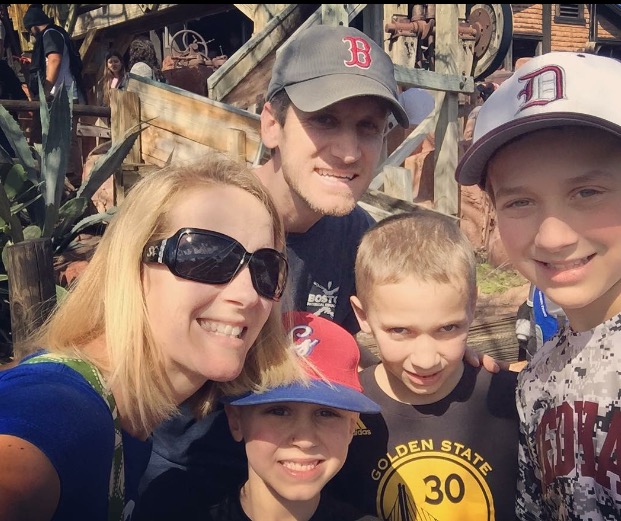 When Dawn and her family went on their Disney World trip, she no longer had to dread her return to work, she looked forward to it.
"That was huge for me. I was excited to come back and be able to reconnect with everyone who reached out to me when I was on vacation," she says.
Dawn now welcomes every adventure that comes her way, without worrying about added stress at work. She and Dallas enjoyed the Welcome Home Challenge trip in March and are excited to attend Celebration in August and be a part of the Crystal Executive League.
These trips are only part of the adventure, though. Dawn's Isagenix business has also given her the freedom she needs to spend more time with her four boys. "I've never once been a stay-at-home mom, so I'm extremely grateful to have that opportunity now," shares Dawn.
She has also had the chance to pursue some of her other goals, like help out with her church and write a book. "I've always had a dream of writing a book, but with a full-time job and four kids I never had the time," says Dawn. "But now, even after just a month and a half of working for myself, I'm very close to publishing."
Consistency is Key
"Whether you want to make a little extra money, or just want to pay for your products, the key is to be consistent. When people decide to make a change in their health, you want to be the person they think of," says Dawn.
Dawn's Tips for Staying Consistent on Facebook:
Make a point to schedule your posts. Plan out a week in advance so you never miss peak hours.
Always post, even if it's not a picture or something clever. You can always find something inspirational or funny to say.
Constantly snap pictures. You can save them for later and plug them into posts where they fit best.
Weight loss should not be considered typical. In a study performed in 2012 by University of Illinois at Chicago researchers, subjects lost an average of 9 pounds after 30 days on an Isagenix System. The subjects also had a greater level of adherence and had more consistent weight loss from week to week compared to subjects on a traditional diet.
Earning levels for Isagenix Independent Associates that appear in this publication are examples and should not be construed as typical or average. Income level achievements are dependent upon the individual Associate's business skills, personal ambition, time, commitment, activity, and demographic factors. For average earnings, see the Isagenix Independent Associate Earnings Statement found at IsagenixEarnings.com.