5 Tips for Hosting an Epic Halloween Party
Hocus pocus, it's time for Halloween! Here are five frightfully fun ways to throw an epic Halloween party for the ages. The good news? You won't need witchcraft to pull these ideas together. Just roll up your sleeves and grab some (fake) cobwebs to get started.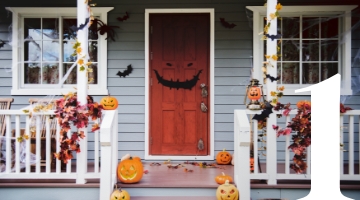 Nothing sets the mood for a Halloween party faster than the décor. It's simple and easy to throw up some store-bought spiderwebs and drape purple or orange lights around the house for added eerie ambiance.
Mix things up with some antique candleholders for some extra spook, or replace your fresh roses with black flowers. Turn down the lights and use candlelight to create dark shadows in the corners. You'll also want a killer playlist to keep your guests shaking their boo-ty all night long.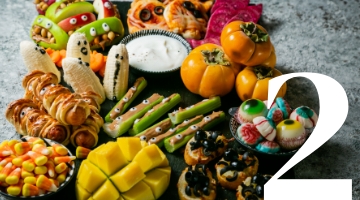 Serve Frightful, Delightful Food
Treat your guests to the latest flavor craze to hit our Whole Blend IsaLean® Shake lineup with Lindsay Hoffbuhr's scrumptious recipe for pumpkin spice protein balls.
PUMPKIN SPICE PROTEIN BALLS
Ingredients:
1 cup rolled old fashioned oats
2 scoops Whole Blend IsaLean Pumpkin Spice Latte Flavor Shake
3/4 cup unsweetened coconut flakes
1/2 cup almond butter
1/3 cup agave nectar
1 tsp cinnamom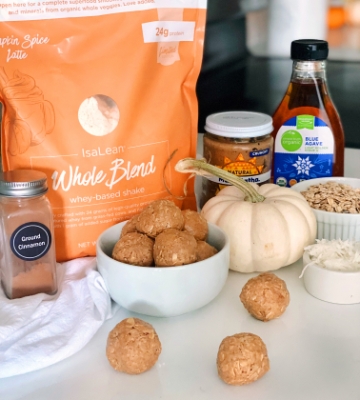 Directions:
Combine all dry ingredients in a large bowl. Mix.
Combine almond butter and agave nectar in a microwave-safe bowl. Microwave for 30 seconds.
Add almond butter and agave nectar mixture to dry ingredients. Mix thoroughly.
Use a spoon or scoop to make individual balls.
Place on wax paper and chill for 15 minutes.
Store in an air-tight container in the refrigerator for long-term freshness.
Enjoy!
Here's a few more ideas for some ghostly grub:
Cubed melon and black raspberries make for a colorful orange and black snack.
Take a new approach on a childhood favorite and serve poison (aka black toffee) apples.
Glam things up with a charcuterie tray amid your haunted Halloween decor.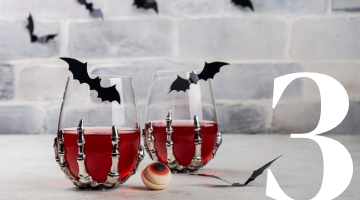 Put your own spin on the party punch by adding AMPED™ Hydrate to keep your guests refreshed. Find a freaky punch bowl to serve from and use dry ice to create a witchy effect (don't use your hands to handle dry ice, and be sure to warn guests not to drink the dry ice!).
Want to really freak out your guests? Freeze some raisins or fake eyeballs in ice cubes and let them float listlessly in the punch.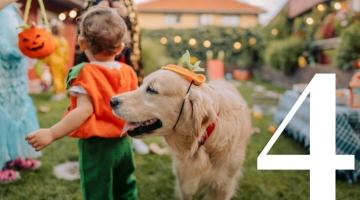 If you live where the weather permits, an evening backyard gathering is an extra frightful place to tell ghost stories. Don't forget the campfire and s'mores! For added mystique, replace all the outdoor lights with black lights.
Don't want the littles to have nightmares? Keep it kid-friendly by having your party during the day with fun lawn games, including ghost pinatas or a pumpkin beanbag toss.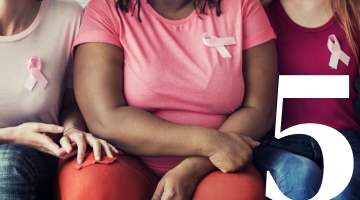 October is Breast Cancer Awareness Month. Call attention to the cause by celebrating the most spooktacular time of the year with an evening of pink Halloween treats and cocktails with your gal pals.
Another idea? Rather than award a gift for best costume, donate to the ISA Foundation. If you're comfortable asking your guests to donate to the cause, do that as well. Make it a fun competition by setting a fundraising goal, keeping track of the progress made throughout the party, and celebrating with your guests (because not much feels better than giving to those in need!).
No matter how you decide to celebrate Halloween, we hope you have a safe and happy one!