Here's a universal truth: Losing weight is hard. Sometimes, it downright sucks.
The commitment to simply "lose weight" for the summer season is so vague that we don't know where to start, which is why a good challenge is the perfect motivational tool to help kick-start the process and see results. If you're feeling stuck, try one (or all!) of these four challenges to finally slim down for summer.
1. Bedtime Belly Buster Slim-Down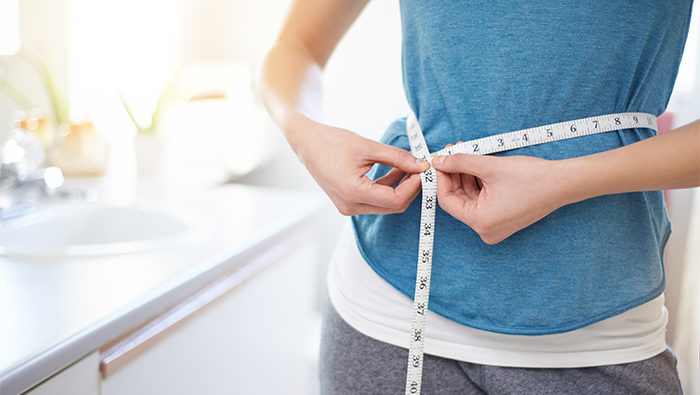 The Bedtime Belly Buster Slim-Down is a two-week challenge that combines regular exercise, a healthy diet, and the nighttime nutrition of the Bedtime Belly Buster bundle. You can order the BBB bundle today and learn more about hosting your own challenge with friends and family.
2. Yoga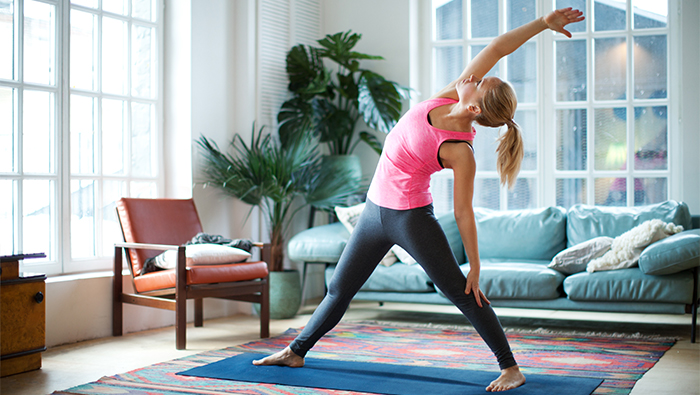 Often people are too scared to go to a yoga class worried they might look stupid if they don't know the poses. This is a great opportunity to introduce yourself to yoga and challenge yourself to stick with it.
Once you complete this challenge, you may even be ready to join a yoga studio. Try finding a local studio that's offering a special for first-time members. It's also a great way to try out different challenges and studios until you find one that fits you best!
3. Running

National Running Day is just around the corner (every first Wednesday in June!), so whether you're an avid runner or just a beginner, this is the perfect time to try out a new running challenge.
For the Beginner
Trust us, we know there are probably more people out there who don't like running than those who do, but there really is something to what runners say about the high – it's the endorphins! To find out what they're talking about, try this four-week running challenge for beginners.
 
Day 1
Day 2
Day 3
Day 4
Day 5
Week 1

(until you reach 1 mile)

1 min. run, 1 min. walk
2 min. run, 1 min. walk
2 min. run, 1 min. walk
3 min. run, 1 min. walk
3 min. run, 1 min. walk
Week 2

(until you reach 1 mile)

4 min. run, 1 min. walk
4 min. run, 1 min. walk
5 min. run, 1 min. walk
5 min. run, 1 min. walk
6 min. run, 1 min. walk
Week 3

(until you reach 2 miles)

6 min. run, 1 min. walk
7 min. run, 1 min. walk
7 min. run, 1 min. walk
8 min. run, 1 min. walk
8 min. run, 1 min. walk
Week 4

(until you reach 3 miles)

8 min. run, 1 min. walk
8 min. run, 1 min. walk
9 min. run, 1 min. walk
9 min. run, 1 min. walk
10 min. run, 1 min. walk
For the Avid Runner
If you're already a big-time runner, put your skills to the test with one of these fun challenges:
Sign up for and run a race for charity in every major city near your hometown.
Run a 5K, a 10K, a half-marathon, and a marathon all in the same month.
Sign up for a race in another state, and make it your next vacation destination.
4. Obstacle Race

For the adventurers looking to crank the dial up a bit, obstacle races take participants through mud, over walls, and around a series of obstacles that require some grit to complete. If you're just starting out, don't worry, there are all sorts of different races to accommodate people at all levels. You can check out a list of different races, which travel around the country to most major cities.
You should consult your physician or other healthcare professional before starting this or any other exercise routine to determine if it is right for you. Do not start this exercise routine if your physician or healthcare provider advises against it. If you experience faintness, dizziness, pain, or shortness of breath at any time while exercising, you should stop immediately, and seek appropriate medical care, if needed.
---
About the Authors
Jim Burch is an avid hiker and backpacker with experience in obstacle races in Phoenix and Las Vegas. His favorite hiking spots are the Grand Canyon and Superstition Wilderness of Arizona and hopes to complete a backpacking trip through the High Sierras.
Morgan Singer is a certified 200-hour yoga instructor who completed her teacher training in 2013. Morgan primarily teaches Power Yoga. She focuses on moving students through their practice with fluid breath, emphasizing the benefits of reconnecting with your mind and body and taking the practice with you off your mat.
Ashley Daniel started running long distance more than a decade ago and has been in love with the sport ever since. You can find her out for a run most mornings, and after completing her first full marathon last year, she can't wait to see what's next.