The daily commitment to a worthy cause, the hardworking volunteers, and the overall desire to make the world a better place are some of the reasons why nonprofit organizations are so special.
When the pandemic hit earlier this year, many quickly reevaluated their mission, adjusted their outreach efforts, and extended themselves to support even more people in need.
It's been truly remarkable to support dozens of nonprofits through the ISA Foundation that are making a difference by providing relief to those affected by COVID-19. We are honored to partner with all of our recent grant recipients, including these three organizations that have stood out during the last few months.
Embody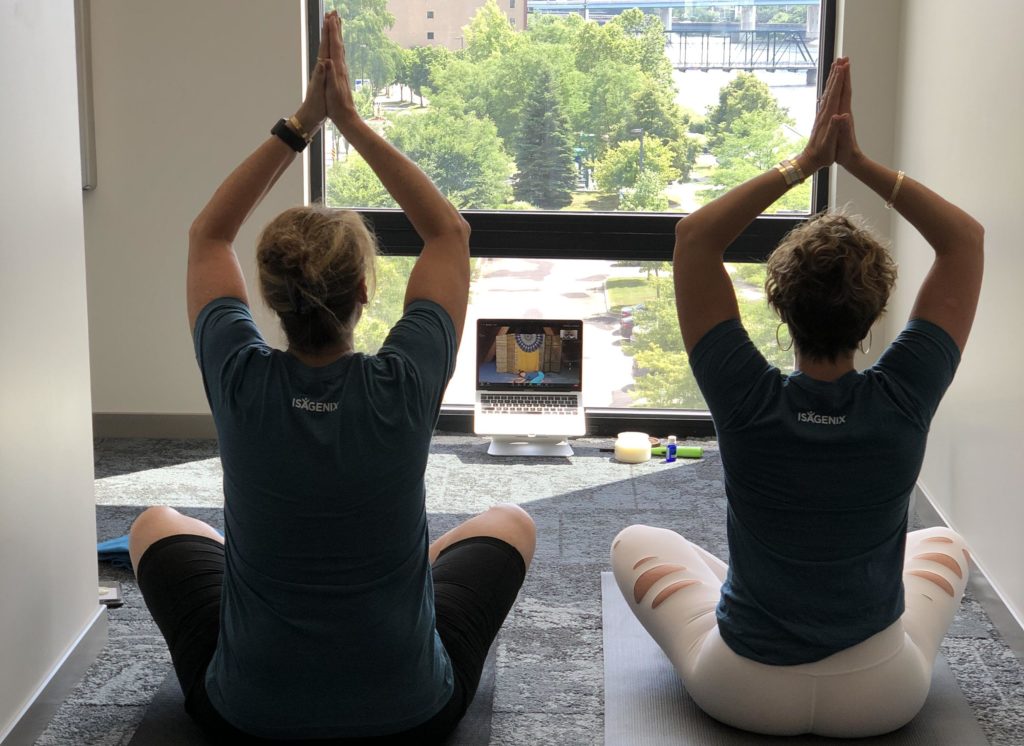 After seeing firsthand the devastating effects the pandemic has had on mental wellbeing, Dana Christian Lee, founder and executive director of Embody — an organization dedicated to providing access to physical and mental wellness education for all — wanted to do more. She sought a partnership with Hushabye Nursery to support new moms who struggle not only with substance abuse and addiction but also with the loss of personal interaction with their support network. In May, Embody launched free online yoga, meditation, and mindfulness classes, along with a support group to serve these women.
"The partnership between Hushabye Nursery and Embody, made possible thanks to the ISA Foundation, has helped empower our pregnant and postpartum moms who are all at different stages of recovery from opioid use disorder," said Tara Sundem, co-founder and executive director of Hushabye Nursery. "The new coping techniques have provided another tool to help them be successful in their parenting journey."
Embody is also working on incorporating breathing techniques and mindfulness tools into a parent manual for ongoing use.
House of Refuge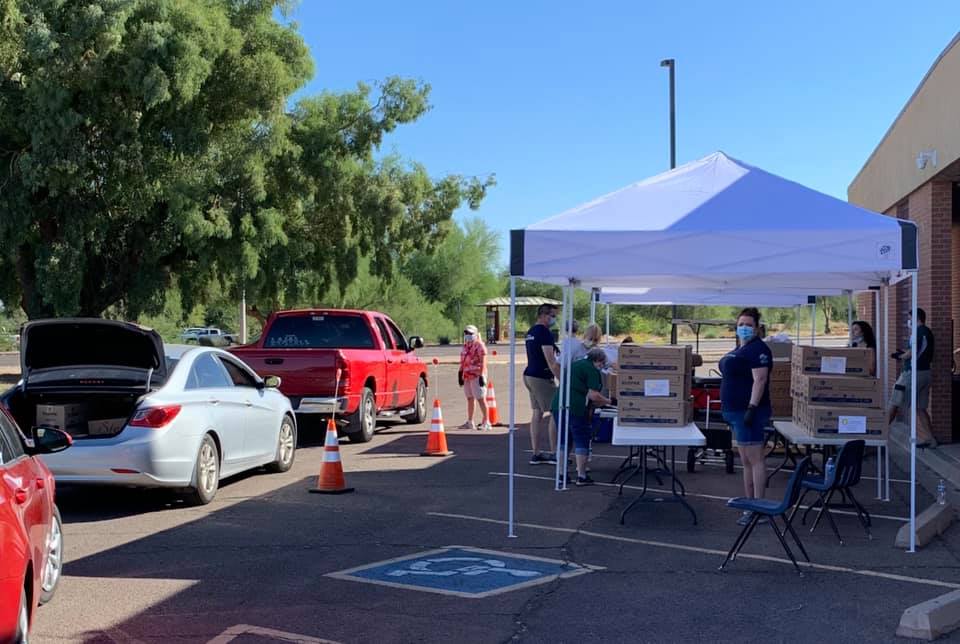 The need for emergency food boxes became clear early on, and with needs increasing, the network of existing food banks struggled to handle the demand. House of Refuge helped implement a unique drive-thru food distribution service at their transitional housing facility, which has become an additional location for individuals in need of food. Twice a week, volunteers distribute food boxes with a focus on healthy nutrition to those in need, including healthy and nutritious pantry staples, fresh fruit and vegetables, and when available, a canister of IsaLean® Shake.
"After only 10 weeks of offering this important program to our community, we distributed 2,500 food boxes," explained Nancy Marion, executive director of House of Refuge. "We are both honored and excited to offer this highly needed program to our community during these difficult times."
Dignity Health Foundation – East Valley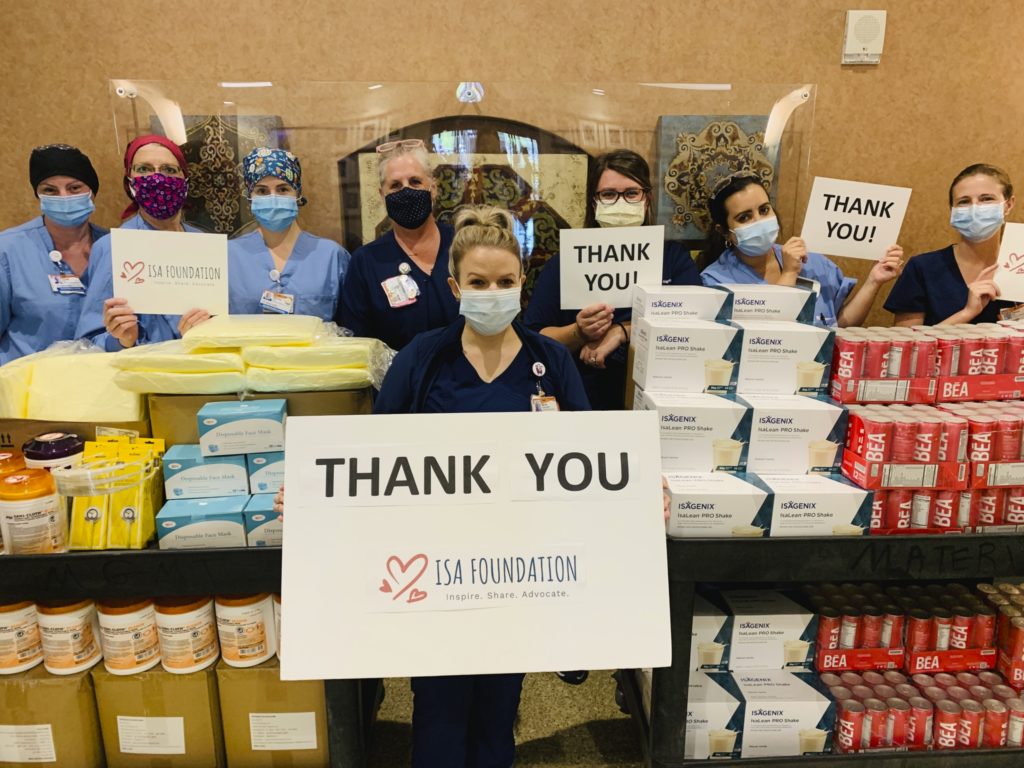 Healthcare workers in hospitals across the U.S. need personal protective equipment, including supplies to stay safe while caring for COVID-19 patients. Dignity Health Foundation – East Valley used ISA Foundation grant funds to purchase personal protective equipment and sanitizing products. In addition, an in-kind product donation of IsaLean PRO Shake and BĒA™ Sparkling Energy Drink was distributed to frontline healthcare workers to give them an extra boost and help them get through their busy days.
"The support from the ISA Foundation feeds our souls and keeps our team going," said Maryann Bowersox, vice president and chief nursing officer at Mercy Gilbert Medical Center.
Thank you to these ISA Foundation grant partners and all the inspiring nonprofit organizations that are going above and beyond during a time of great need in our country and around the globe. We are all in this together.
Learn how you can support the ISA Foundation by visiting ISAFoundation.net.