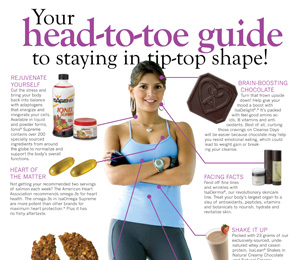 Have you checked out the latest issue of IsaNews? Well, if you haven't had a chance to flip through it yet, we've got a sneak peek inside!
Discover which Isagenix® products you should take on a daily basis with our head-to-toe guide to experiencing ultimate health and wellness.
To pick up a copy of IsaNews magazine, check your next product order or visit IsaSalesTools.com to order a 10-pack today!