It's Time to Push!
This is the FINAL week of this 90-Day Game Plan. Take a moment to reflect on the work you've put in to determine how you want to finish. Decide now what you will accomplish this final week so you reach or exceed your 90-Day Game Plan goals.
Training Podcast: Finish Strong
Learning how to finish strong is just as important as starting strong. START Ambassador, 4-Star Golden Circle, 1-Star Executive Jason Lew guides you through reflection techniques, insights on how to shift your goals, and tips for motivation to successfully complete your 90-Day Game Plan. This is a podcast you don't want to miss!
What's Next?
One of the most important parts of finishing any push toward a goal is to decide the next steps to keep your momentum going. Take a few moments to maximize all the work you've just done over the past 12 weeks and decide for yourself what's next on your Isagenix journey. Share this with your teammates to help them find their next steps, too.
Don't Miss the One Team Celebration!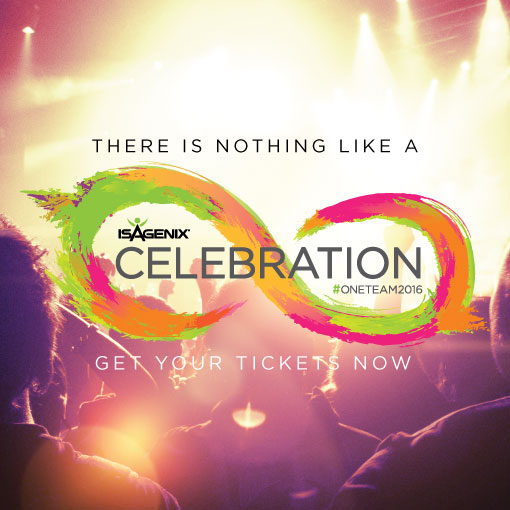 Immerse yourself in Isagenix culture, celebrate success, prepare your next 90-Day Game Plan, and ignite the motivation to achieve your goals and build your business. Learn from top leaders, experience new products and promotions, and propel your business to incredible heights. Build your belief, your team, and your business this Celebration August 7-11 in Las Vegas, Nevada!
But hurry and register now! Celebration 2016 and the Global After-Party featuring a huge special guest is nearly sold out! 
The Go-To Business Building App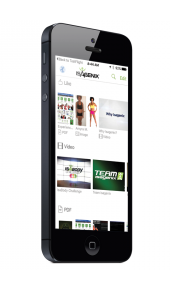 As the Sales Tool in the Spotlight, take advantage of a pricing promotion on the IsaTools To Go™ app! Send your favorite Isagenix videos, magazine articles, media tools, and so much more to anyone you want via text message, email, or social media. Then IsaTools To Go will immediately notify you in real time when your prospect opens the content so you are able to follow up right away. What's even better is that it's available at your fingertips on both the iPhone and Android devices for $1 for the first 30 days with this special promotion now through May 31.
Also Don't Miss…
Healthy Mind and Body is an accountability system, custom designed for Isagenix Associates, to help you accomplish your goals. By successfully completing the program, you'll automatically receive a $45* product coupon in your Back Office—meaning Healthy Mind and Body is essentially free!
Experience three days of personal development courses with strategic training consultants at Isagenix University in Action (UIA). This event teaches the building blocks needed to pave the way to personal and professional success. Join us on tour in Vancouver, British Columbia May 13-15.
Isagenix University (IsaU) is your opportunity to experience the culture of Isagenix in a city near you. Learn about our no-compromise products, develop skills as a professional network marketer, and acquire industry-leading, business building strategies. Join us in Chicago, Illinois May 19-21.
*100 percent completion is determined by all activities being completed within 90 days of starting. Upon completion, your US$45/CA$45 Isagenix product coupon will be available in your Back Office.