During the summer of 2014, Lauren Crider watched IsaBody Challenge® Finalists walk across the stage at Celebration and knew that she wanted what they had achieved. Lauren was a dancer and led an active life for as long as she could remember, but after she gave birth to her two sons, Lauren fell out of the rhythm and was not focusing on nutrition or exercise.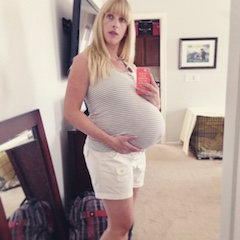 "I felt like I was in somebody else's body," Lauren explained. "I'd look at pictures, and they didn't look like me. I was exhausted, fatigued, and bloated."
It didn't help that she felt ashamed and embarrassed about the scars on her stomach, a result of pregnancy and childbirth.
Quick, Easy Nutrition
Lauren learned about Isagenix through a Facebook post from her next-door neighbor, and after seeing her neighbor's transformation, she joined Isagenix almost immediately. Like many before her, she started with the 30-Day System. At first, Lauren did not see any type of change in her weight but did notice her clothes fit differently. Lauren realized that even though her weight was the same, she had already lost inches in her waist, and her energy was improving.
"I really am the prime example that the scale doesn't matter," said Lauren. "I lost an incredible amount of inches, and then over time, I lost a total of 24 pounds."*
In addition to the results she was getting, what truly attracted Lauren to the products was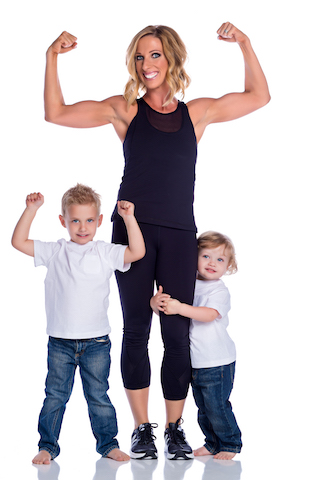 their ease and convenience. As a working mom to two young boys, she needed an easy way to quickly get nutrition. The IsaLean® PRO Shakes were the perfect solution not only for a quick snack but also one that she could take anywhere, especially as a corporate recruiter. Working a 9-to-5 job and caring for her family became a lot easier when Lauren had the nutrition and simplicity of Isagenix to fall back on.
Setting Goals, Reaching Milestones
Lauren's goal from 2014 to become an IsaBody™ Finalist didn't waver throughout multiple Challenges. She qualified as an honorable mention during the New Year Kick Off 2017 judging period and finally made it as a finalist for the Celebration 2017 judging period!
Every Challenge, Lauren set a specific goal or reached a certain milestone. During her fourth Challenge, her goal was to run a half marathon, using the discipline and accountability she gained from IsaBody to complete that goal.
Another milestone she reached was not feeling ashamed of the scars on her stomach. Lauren said that because she had to continue to put herself out there with IsaBody and share her photos and story, it became easier and easier to show her scars and accept them.
"It's just part of me now," she said.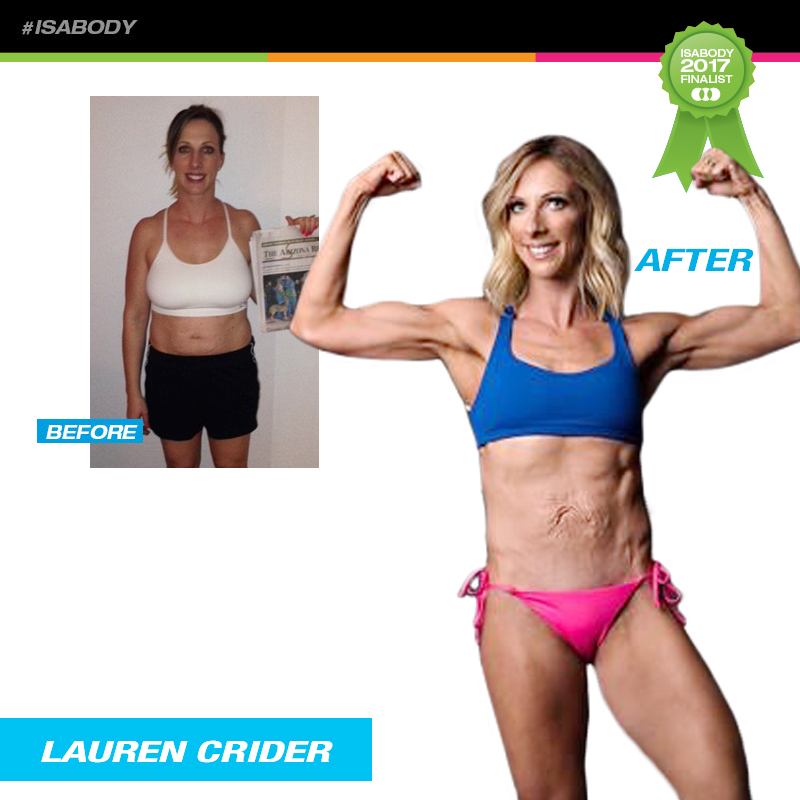 Focusing on the Future
As a corporate recruiter, Lauren is passionate about helping others, and IsaBody and Isagenix are the perfect way for her to do so. She suggests to others who are hoping to create a transformation through IsaBody that they should follow in the footsteps of the people who have inspired them and to put in the work so they see results.
Now that she has found her passion with fitness and Isagenix, Lauren is also excited to show people how to attain proper nutrition, especially through Isagenix.
"I want to help people find balance, teach them about the products and systems, and show them how to incorporate Isagenix in their lives for years," she said.
*Results not typical. Weight loss, muscle gain, lifestyle, and other results depicted here reflect exceptional individual experiences of Isagenix Customers and should not be construed as typical or average. Results vary with individual effort, body composition, eating patterns, time, exercise, and other factors, such as genetic and physiological makeup. In a two-phase study performed from 2015-2016 by Skidmore College in New York, researchers evaluated use of Isagenix products for weight loss. As part of the weight-loss phase, the participants took part in a calorie-controlled regimen of Shake Days and one Cleanse Day per week and lost an average of 24 pounds after 12 weeks. View the study results.