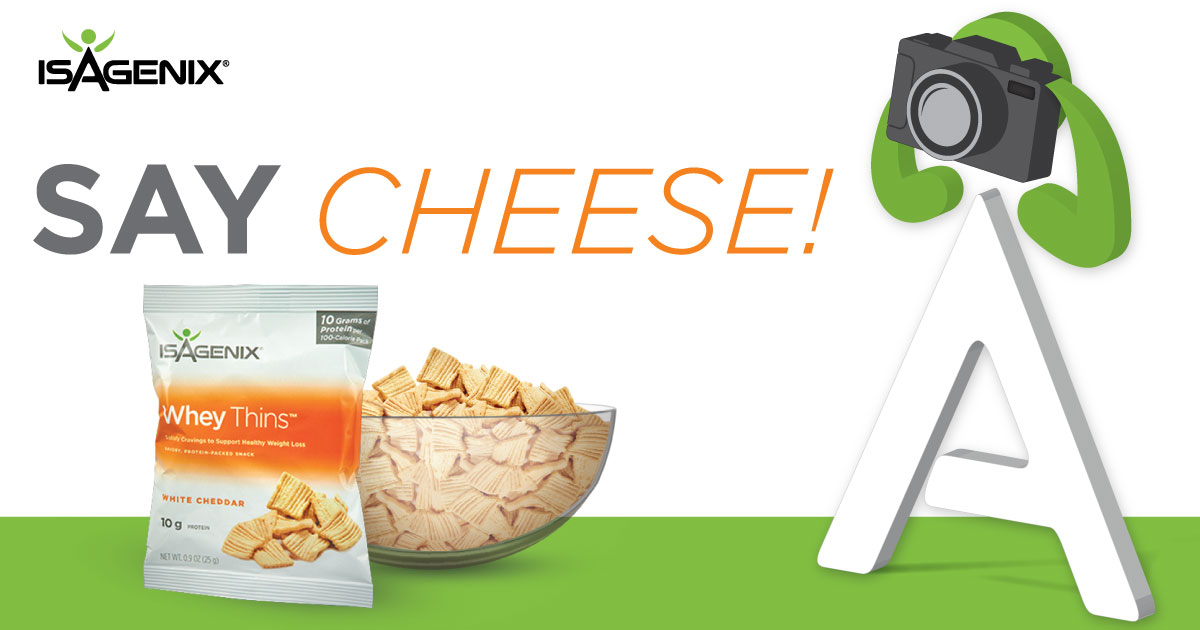 WHO LOVES WHEY THINS??? 
If you do, then you will want to get your cameras ready and show us your smiles.
Beginning today, we are launching our Facebook Whey Thins™ Photo Contest!
We're sure you're wondering what exactly this means – and we're here to tell you just how simple it is. Any time between now and April 28, we want you to post a picture of yourself alongside your favorite flavor of Whey Thins…That's it! Easy, right?
So, go and grab your White Cheddar, Sour Cream & Chive, and Barbecue packs! Get creative. Show us how you like to enjoy your tasty, 100-calorie, protein-packed snacks!
Do you eat them on the run? Do you eat them just for fun?
Do you eat them during a cleanse? Do you enjoy them with close friends?
We want you to share with us how you enjoy these deliciously savory and convenient packs.
Head over to our Isagenix Facebook page where you will see our Whey Thins Photo Contest post. You can submit/post your own pictures in the comments section before April 28 in order to be entered into this limited-time contest.
We will announce three lucky winners Friday, April 28. Each winner will receive a three-month supply of Whey Thins!
Get ready to say "cheese"…click…and comment!
We can't wait to see all of your smiling faces!
*Contest only valid Monday, April 24, 2017 through Friday, April 28, 2017. One entry per person. Only Facebook submissions will be counted. Photo entries posted on Isagenix Instagram or Twitter posts are not valid.