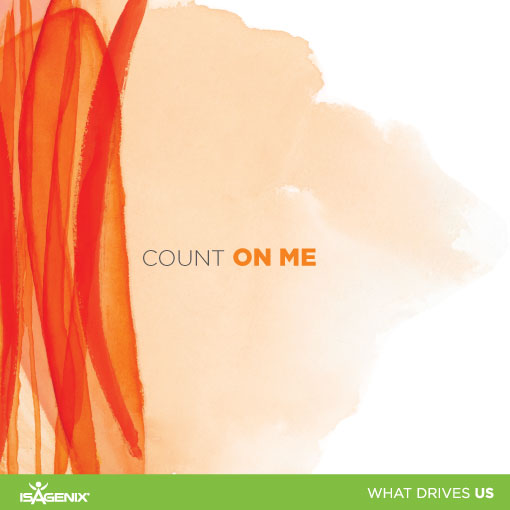 As a world leader in health and wellness, we take pride in creating products backed by science and having a no-compromise policy. Integrity is key, and building and maintaining your trust is of utmost importance to us!
Our vision is simple: Impact world health and free people from physical and financial pain, and in the process, create the largest health and wellness company in the world.
Count on Me
We remain steadfast in our commitment to always doing the right thing, the right way. We conduct ourselves each day with the same consistency and honesty as though others are taking notice, even if no one is watching. We hold ourselves, each other, and our company to the highest standards, and at the end of each day, we will never need nor feel compelled to defend our actions.
Join Isagenix as we devote the entire month of April to Integrity and the rest of the year to transforming lives.
Learn more about our values and What Drives Us.