Isagenix is committed to continued growth in Mexico, a market that we consider to be one of our largest global opportunities.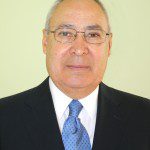 In an effort to build this market, we are making a number of investments in Mexico, the first of which is experienced leadership and support for our Associates. We are pleased to announce that we have attracted a seasoned professional with more than 20 years of experience to take the role as Managing Director, Mexico, Sergio Medina.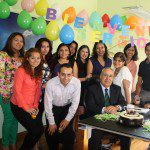 Sergio led one of the largest companies in Mexico through a period of rapid growth to become one of the largest companies in the country generating over $600 million. He also oversaw the company's expansion into Latin America.
Sergio began his employment with Isagenix this week and has been warmly welcomed by the Mexico team.
Be sure to visit the "International" page on IsaFYI.com frequently for the latest on international news, how to grow your business in other countries and much more!