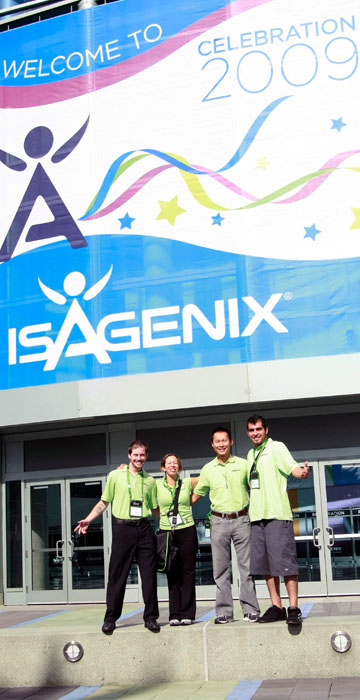 Are you positive, energetic and ready to help out? If so, we've got your backstage pass to learn the inner workings of a large event!
Volunteer for our 2010 "Believe & Achieve" Celebration in San Diego, Calif. August 22-24 and you'll not only get to mix and mingle with like-minded, enthusiastic Associates like yourself, but you'll also receive a few nice perks as our sincere "thanks" for your help!
Volunteer Gifts Include:
FREE Ticket to 2011 Celebration
FREE Ticket to the Isagenix University of Your Choice
FREE New Products Launched at the Event
FREE Lunch and Dinner While You're Working
Ready to join our group of volunteers and have the time of your life? E-mail us at Volunteer@IsagenixCorp.com. We look forward to serving with you!