Valentine's Day is the perfect opportunity to cook up something sweet with a special someone.  But it's no excuse to choose unhealthy, heavily processed "treats" at your local supermarket. Instead, dish up delicious desserts with IsaDelight Plus™, our delicious Milk or Dark Chocolate that satisfies hunger and sugar cravings, boosts energy and mood and fires up your fat-burning potential.
These Valentine's Day recipes from the Isagenix® Pinterest page are perfect all year long!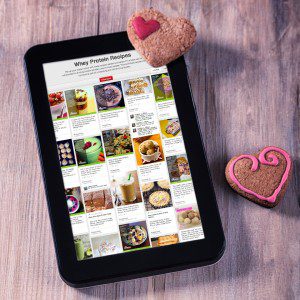 For more fantastic recipes follow Isagenix on Pinterest or visit our Isagenix.com "Recipes" page.
Have a recipe to share? Email us at Recipes@IsagenixCorp.com.