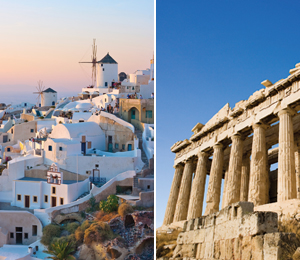 How would you like to enjoy the vacation of a lifetime to beautiful Greece and Turkey? The year's President's Quest will set sail September 2013 and we want to make sure you're on board!
Join Isagenix® Co-Founders Jim and Kathy Coover on this incredible seven-day Western Mediterranean getaway and see the dramatic volcanic cliffs of Santorini, enjoy the spectacular beaches of Mykonos, explore the archeological sites of Chios, Nissos Chios and shop at the Grand Bazaar in Istanbul.
To ensure you receive your exclusive invitation aboard the luxurious Seabourn Quest, perform like a Millionaire in Action (MIA) from July 1, 2012 to June 30, 2013 and remain an active Executive or above for a minimum of two weeks or more a month. The top five, point-earning Associates who reach this prestigious mark the most will receive exclusive invitations for themselves and a guest.
For more information on President's Quest, check out this video.
http://youtu.be/pIpoGK2oR4U