Stipe Miocic is a premier heavyweight fighter in the Ultimate Fighting Championship (UFC)–the top tier of Mixed Martial Arts competition. The grueling demands of the UFC require fighters to be in peak physical form.
Outside the ring, Stipe is a different kind of fighter.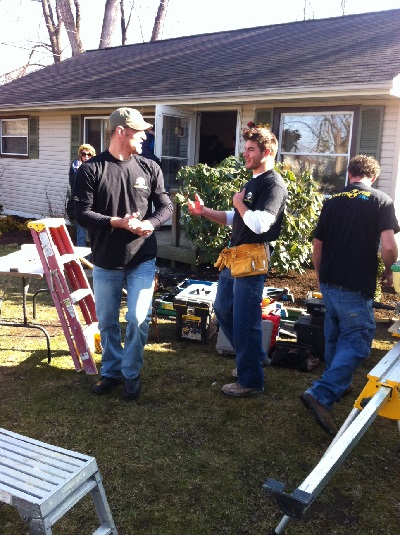 Serving His Community
After graduating from Cleveland State University, where he played baseball and wrestled at the NCAA Division I level, Stipe decided to return to school to pursue the goal of becoming a firefighter and paramedic.
"Along with making it to the UFC, one of my proudest moments was becoming a firefighter," shares Stipe.
He accompanies his job as a firefighter and paramedic with volunteer work by helping with many community projects. As the son of Croatian immigrants, this Cleveland-born athlete values being a positive asset to society—and it shows.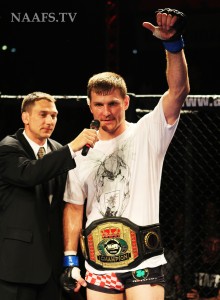 In the Ring
Early in his professional career, Stipe fought his way to become the 2009 Golden Gloves Champion, an  amateur tournament-style competition. He was well on his way to a successful MMA career.
Now over five years later, Stipe is a big name in the UFC world. The 32-year-old primarily uses "boxing" techniques, throwing a number of combination strikes at his opponent. This makes him both an exemplary competitor and one who is incredibly entertaining to watch.
In December 2014, Stipe faced a fierce challenge as he battled the former UFC Heavyweight Champion, Junior Dos Santos. Despite a close loss in an intense five-round ordeal, Stipe came out of the fight with increased stock value as a professional UFC competitor. Currently coming in at No. 4 in ESPN's UFC Heavyweight Power Rankings, Stipe became increasingly recognized as a top fighter in the organization.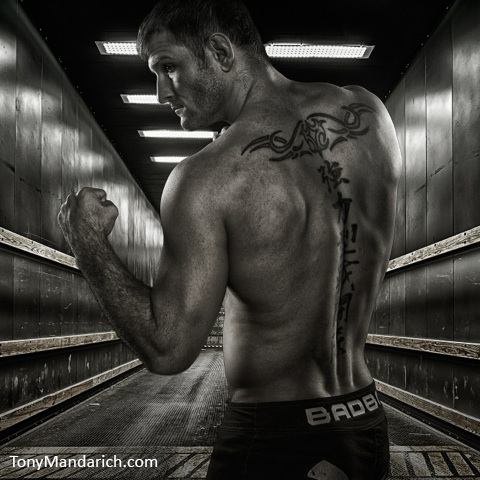 "Like I always say, what doesn't kill you makes you stronger," says Stipe.
While a tough loss has the potential to negatively impact an athlete's perspective, Stipe chooses to learn from it and make himself a stronger athlete.
"I look at things I did wrong and those I need to get better at," he says. "That's the only thing that's going to make it better—improving things that you aren't doing well and making them your strengths."
Training
For professional athletes like Stipe, proper training and nutrition is critical to perform at optimal levels.
As if six days of strength training and conditioning workouts isn't enough, Stipe also stays energized for his demanding work life. Fortunately, he met Dr. Paul Biondich, who encouraged him to incorporate Isagenix into his daily routine.
"I take my IsaLean® Pro, IsaFruits®, Greens™, and all of that good stuff to keep my body replenished," shares Stipe. "I'm able to heal and recover, and I'm able to keep my weight on."
Even his hectic schedule doesn't discourage Stipe from sharing Isagenix with fellow athletes.
"I tell athletes that it tastes great," laughs Stipe. "I work out hard and long, and it keeps me going. They're great products."
For more information on elite Isagenix athletes like Stipe, as well as information on Isagenix nutrition designed to boost athletes' energy and performance, visit TeamIsagenix.com.