In honor of St. Patrick's Day, we've revamped one of our favorite recipes, the "Kale Colada," courtesy of Jessica G. Start your holiday off right with a nutritious meal, or make this St. Patrick's Day shake the perfect elixir to your post-St Patty's Day fun.
The best part? It's actually good for you!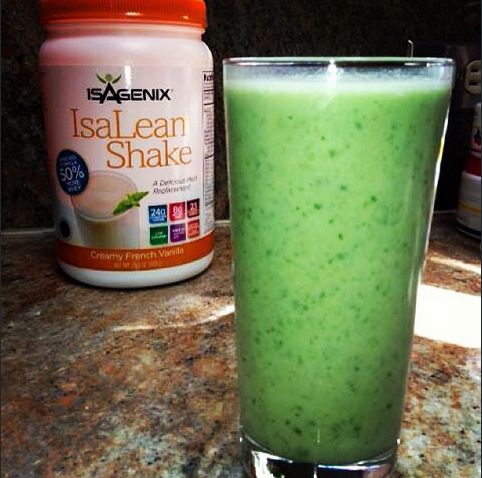 Recipe:
2 scoops or 1 packet of Creamy French Vanilla IsaLean® Shake
1 Serving of Lemon Lime Replenish™ (1 scoop or 1/4 stick)
1 cup of coconut water
1 cup of kale
½ cup of fresh pineapple
Why It's Good for You:
IsaLean Shake: Start your day off right with a meal packed with protein and nutrients.
Replenish: Give your body electrolytes to keep you energized. It's great for recovery after a tough workout or just some holiday fun. Plus, even a little bit of Replenish adds great flavor!
Kale: This awesome superfood gives your body essential nutrients like vitamin A, vitamin K, vitamin C, antioxidants, and essential minerals. It even adds some extra protein and that great green color.
Coconut Water: Low in calories and high in potassium, this refreshing and nutrient-rich drink helps keep your body hydrated.
Pineapple: Deliciously sweet, this not only adds great flavor but also contains certain enzymes that help digestion, vitamin C to support the immune system, as well as manganese, which helps develop strong bones.
Looking for more healthy recipe options? Follow Isagenix on Pinterest or visit our Isagenix.com "Recipes" page.