By now, you've probably read all about the 2016 Top Achievers IsaBody Challenge® Finalists and taken a look at their incredible transformations. With 8,000 completions (the most IsaBody™ completions for a single judging period ever!), it wasn't easy to choose Finalists, and it definitely wasn't easy to narrow down our Honorable Mentions!
Today, we are so excited to announce the 10 Honorable Mentions for the 2016 Top Achievers judging period! All 10 of these competitors worked hard to transform their bodies and their minds, and the hard work has paid off. In addition to enjoying a new body and mindset, they also earned $1,000 in cash and tickets to upcoming Isagenix events!
Congratulations to the 2016 Top Achievers Honorable Mentions!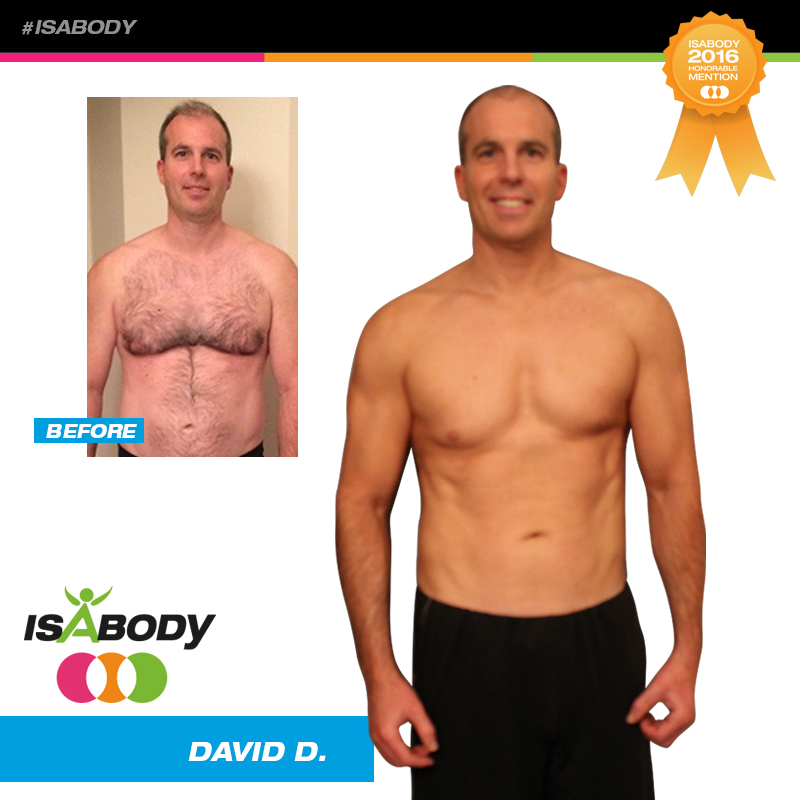 David D.
Bolton, Ontario
Age: 48
Height: 6'2"
Lost: 20 Pounds*
Number of Challenges: 1
After losing his wife to cancer, David needed to restore his vitality, energy, and his love of life to keep up with his children. He met his weight-loss goal and now firmly believes that health, wellness, and mindset are the keys to happiness.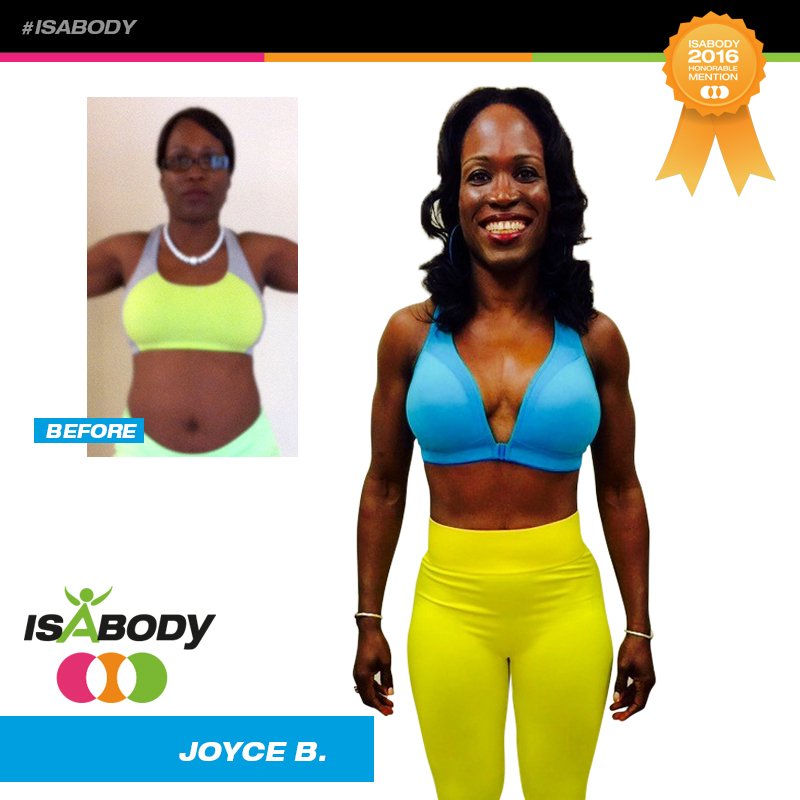 Joyce B.
Lawrenceville, Georgia
Age: 45
Height: 5'4"
Lost: 29 Pounds*
Number of Challenges: 5
Before IsaBody, Joyce would sometimes eat up to five pounds of candy a day as a coping mechanism. Now, after five IsaBody Challenges, Joyce has lost 29 pounds, gained eight pounds of lean muscle,* and participates in fitness competitions.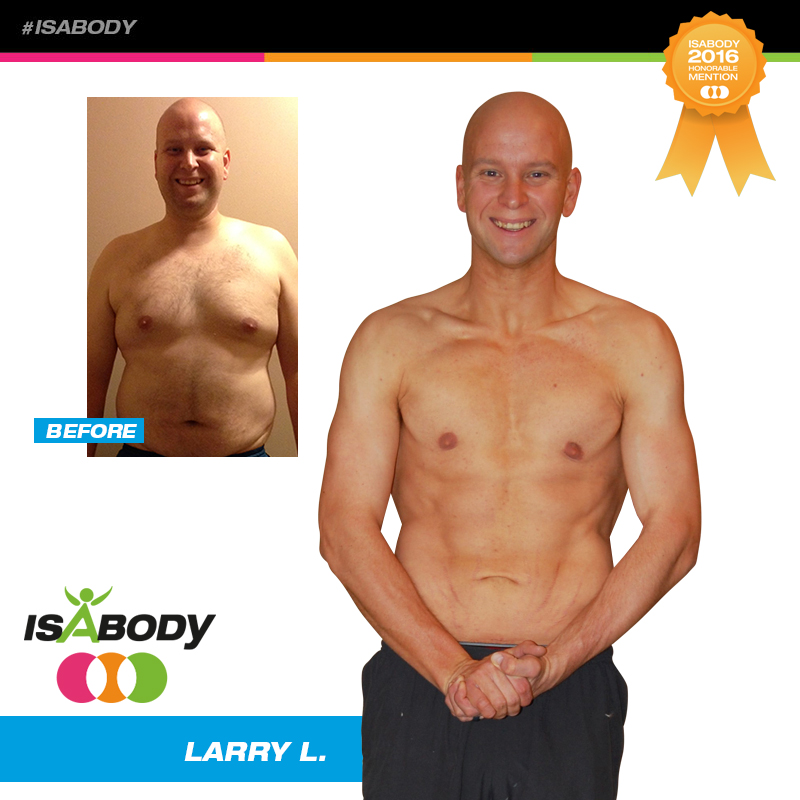 Larry L.
Forest Lake, Minnesota
Age: 32
Height: 6'0"
Lost: 92 Pounds*
Number of Challenges: 4
A stay-at-home dad, part-time ministry professional, and part-time grad-student, Larry was fed up with dieting and needed a lifestyle change. Throughout his Challenges, he has significantly decreased his body fat percentage and is often asked to share his story at Isagenix events and trainings.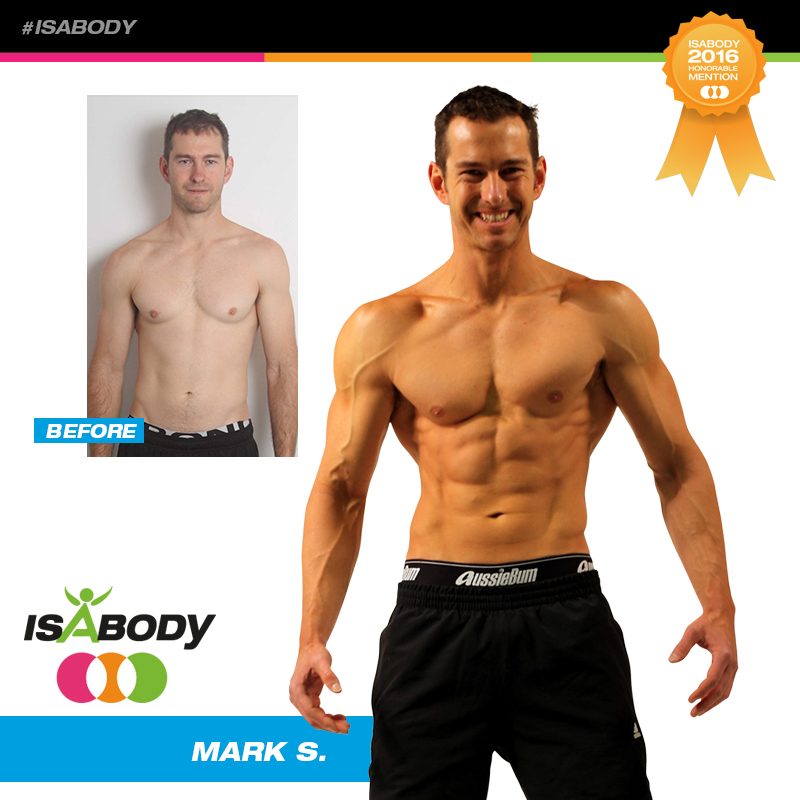 Mark S.
Whistler, British Columbia
Age: 34
Height: 5'11"
Gained: 1 Pound of Lean Muscle*
Number of Challenges: 3
After three Challenges, Mark gained a new body and more confidence but feels the real achievement is knowing he can be an example for his young children. He now has a strong sense of purpose and loves to inspire others to become the best role models they can be.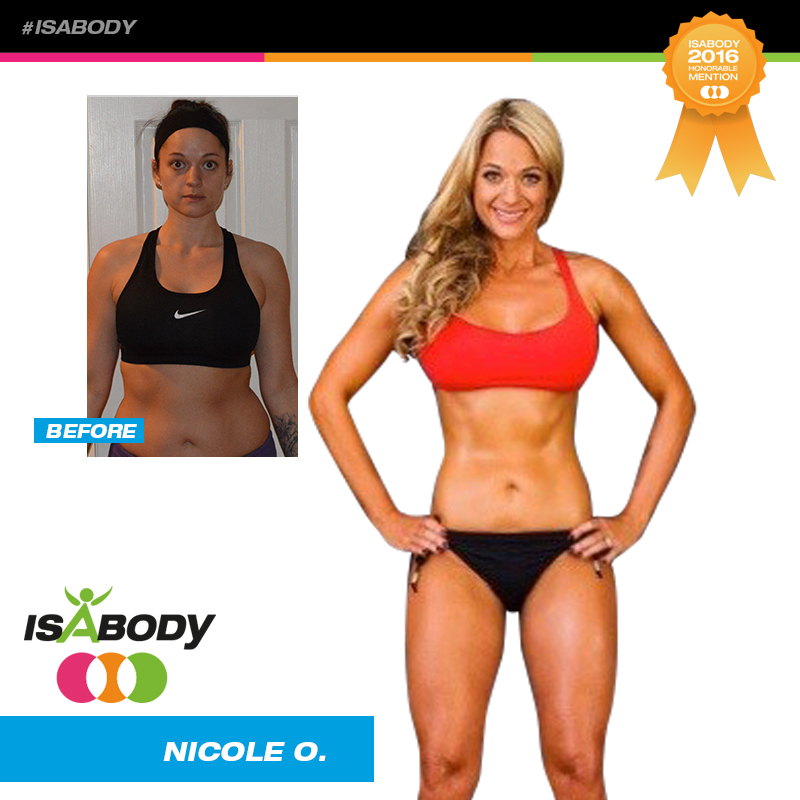 Nicole O.
Calgary, Alberta
Age: 32
Height: 5'5"
Lost: 23 Pounds*
Number of Challenges: 4
Working multiple jobs and trying to be supermom to her kids while also wanting to please everyone else, Nicole reached the point where she felt lost, unhealthy, and unhappy. After four Challenges, Nicole feels she grew the most during her latest Challenge and has released a total of 23 pounds.*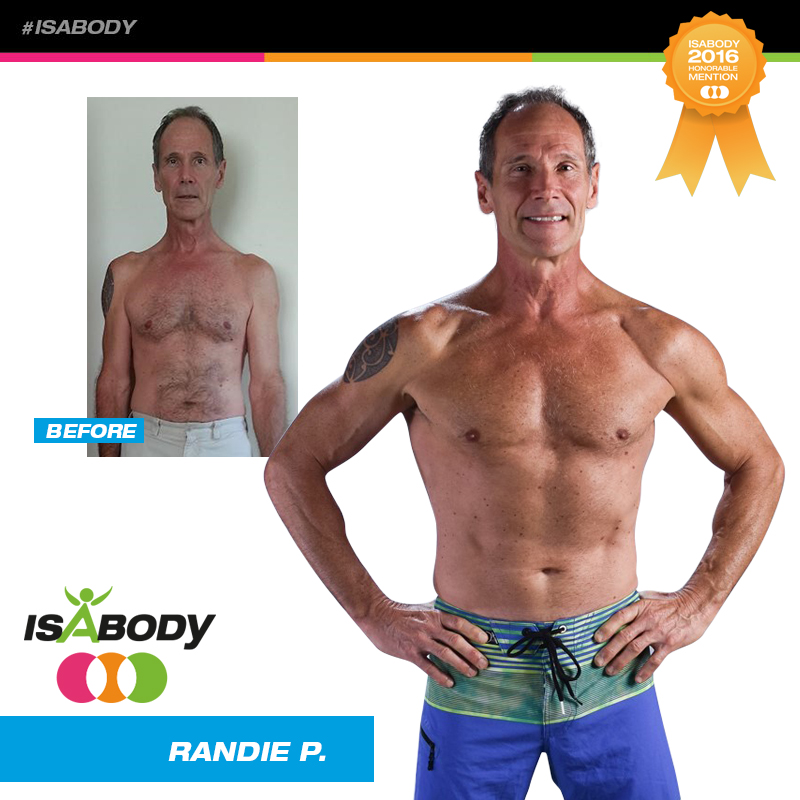 Randie P.
Kapaa, Hawaii
Age: 59
Height: 5'11"
Gained: 6 Pounds of Lean Muscle*
Number of Challenges: 6
Randie has always been lean but feels that the IsaBody Challenge, along with the use of the AMPED™ products, has made him a "force to be reckoned with." Surpassing his goals in this Challenge, he gained six pounds of lean muscle* and rarely trains with weights, instead focusing on strengthening his core.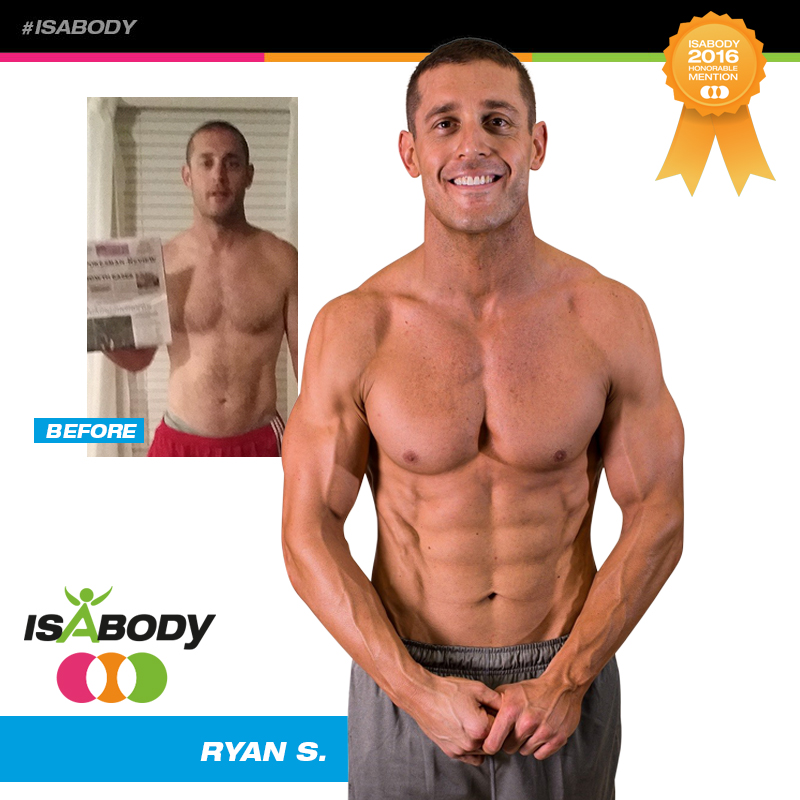 Ryan S.
Cheney, Washington
Age: 38
Height: 6'3"
Lost: 20 Pounds*
Number of Challenges: 1
During the Top Achievers Challenge, Ryan released 20 pounds,* turned his garage into a home gym, and exercised six to eight times a week with his wife. Looking forward to what the future will bring, he now wakes up every day with purpose as he prepares to be a Spartan Race trainer.
Shannon F.
Calgary, Alberta
Age: 39
Height: 5'3"
Lost: 20 Pounds*
Number of Challenges: 1
An accomplished Ironman and active fitness professional, Shannon felt like a fraud due to her unhealthy eating habits. However, once she embarked on her first IsaBody Challenge, she was able to release 20 pounds, gain eight pounds of lean muscle,* and is in the best shape of her life!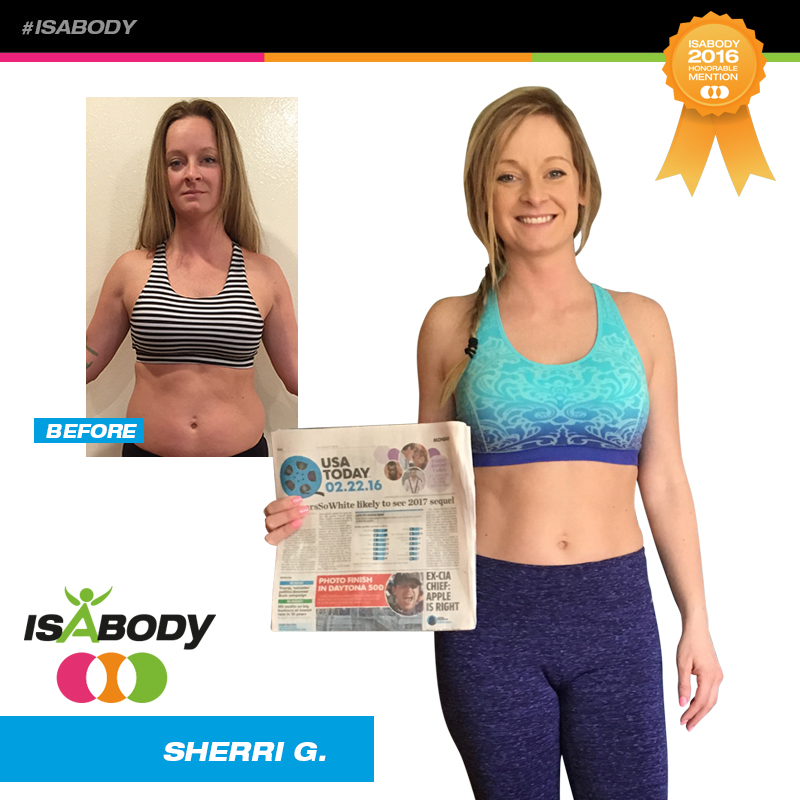 Sherri G.
Milo, Iowa
Age: 34
Height: 5'4"
Lost: 13 Pounds*
Number of Challenges: 1
During the home stretch of her Challenge, Sherri was hit with a major curveball when her six-year-old daughter was diagnosed with brain cancer. Sherri credits the IsaBody Challenge for helping her find the inner strength she needs to be the best mother and wife possible during such a stressful, tumultuous time in her life.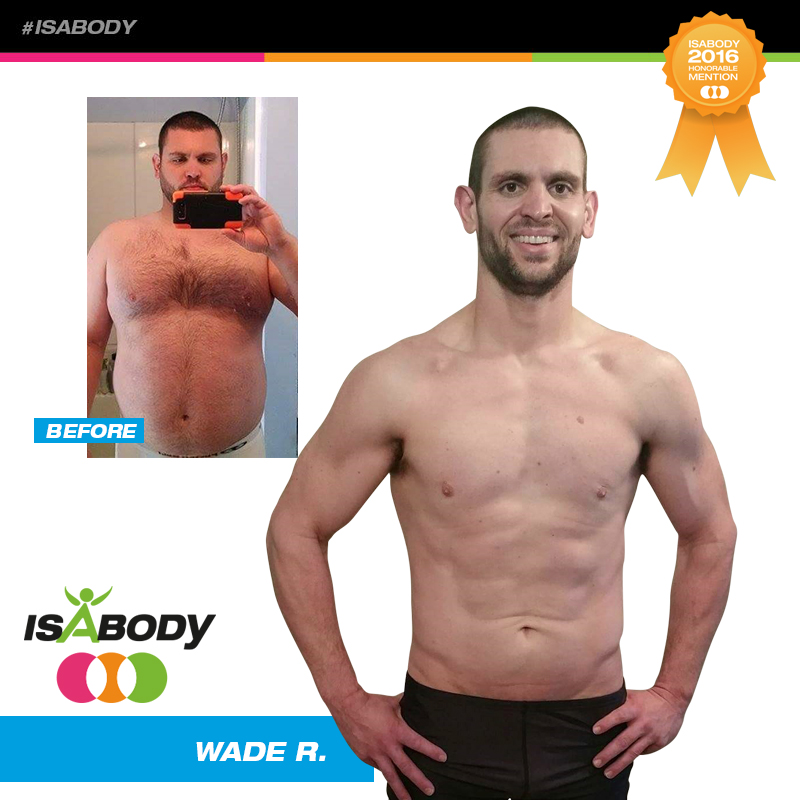 Wade R.
Callery, Pennsylvania
Age: 33
Height: 5'11"
Lost: 100 Pounds Total*
Number of Challenges: 1
Before IsaBody, Wade was a 300-pound overweight smoker with no energy who struggled to make it through the day. Now he is a proud 100-Pound Club Member who has quit smoking and runs triathlons!
Inspired by these amazing transformations? Register for your own IsaBody Challenge! To be eligible for the 2017 New Year Kick Off Judging Period, register in your Back Office by July 19, 2016. To help ensure your Challenge is a success, download the IsaBody Challenge Guide and 16-Week Journal from IsaBodyChallenge.com/Support. For more support, follow the IsaBody Instagram and Twitter accounts, and join the IsaBody Facebook group! Good luck!
*Weight loss should not be considered typical. In a study performed in 2012 by University of Illinois at Chicago researchers, subjects lost an average of 9 pounds with an average of 2 pounds of the loss from visceral fat after 30 days on an Isagenix System. The subjects also had a greater level of adherence and had more consistent weight loss from week to week compared to subjects on a traditional diet.