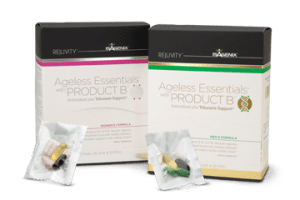 Congratulations to the five Associates with the most creative responses who just won a box of Ageless Essentials™ with Product B™ as part of our recent #IsaLean Twitter campaign!
The winners are:
@erikamiami
@JBWellness
@ruthshapovalov
@BodyFitLA
@Drumweaver
Ageless Essentials with Product B is our supercharged multivitamin pack containing your daily dose of vitamins, minerals, antioxidants and special age-defying nutrients that are propriety to Isagenix and like no other on the market. One 30-day supply of individually wrapped A.M. /P.M. packets includes Essentials for Men™ or Women, Ageless Actives™, IsaOmega Supreme®, C-Lyte® and twice daily Product B.
To find out what we are tweeting about today, visit Twitter.com/Isagenix today!
For more information on tasty new IsaLean® Shakes or Ageless Essentials with Product B, visit Isagenix.com.