Congratulations to this year's Top 5 IsaBody Challenge® Celebration Finalists!
For the last 16 weeks, they've committed to daily workouts, clean eating and documenting their journey (with "before" and "after" pictures). Their sexy, new physiques won the attention of our judges and a spot as a Celebration Finalist.
As a reward for a job well done, each of the below finalists will receive $3,000 cash, FREE registration and paid expenses for themselves and a guest to 2014 Celebration and aboard the 2014 IsaBody Challenge Transformation Cruise.**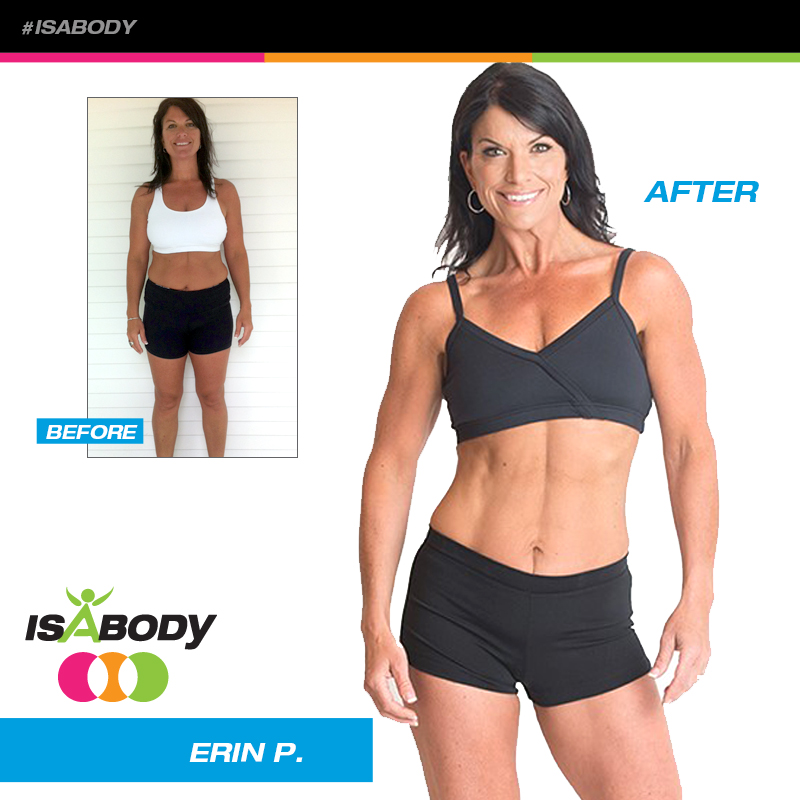 Erin P.
British Columbia
Lost: 24 pounds* 
At 43, Erin was exhausted, overweight and in financial trouble when she discovered Isagenix. She was hopeful the products would help with her weight. It did just that. By following the program, she had released 17 pounds.* She also embraced the financial opportunity. Before long, she was a 2012 No. 3 Isagenix business builder, but all that fell apart when her family moved across the country. "My old problems emerged," says Erin. "My weight started to rise and my fitness declined." As a result, the scale hit 160 pounds. She knew she had to change. "I found a gym, made a schedule, joined the Challenge and stuck to it," adds Erin. "I finished my first 16 weeks at 154 pounds." With a bigger goal in mind, she immediately signed up for the next Challenge. She finished her second Challenge weighing 136 pounds and going from 26 to 16 percent body fat.*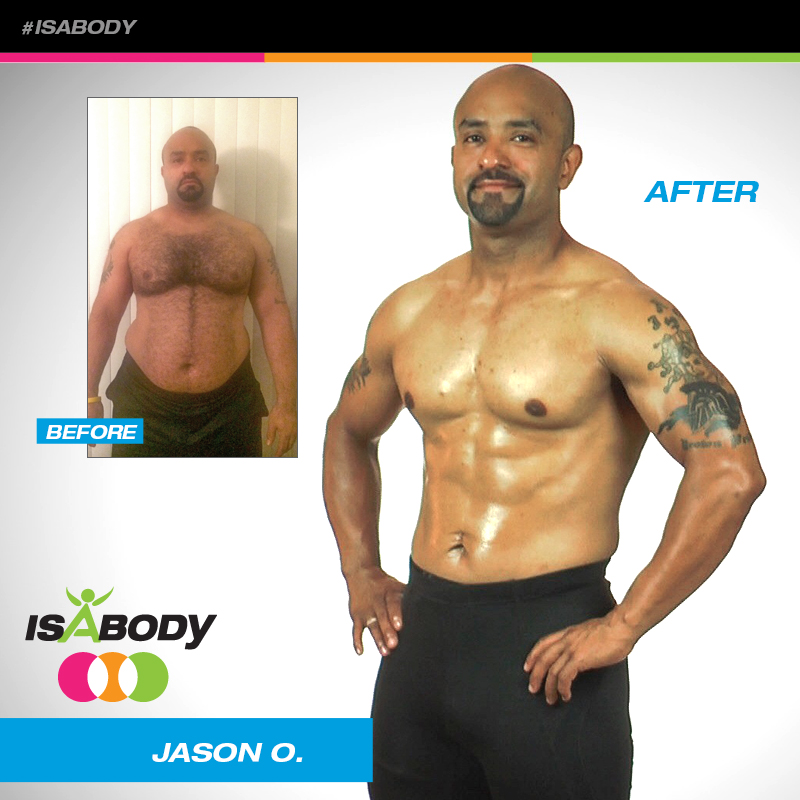 Jason O.
North Carolina
Lost: 52 pounds* 
"My story is not an epic tale of how I conquered or changed the world," shares Jason, "but rather a story of how I changed my life for the better." At 5'4", Jason was 213 pounds. Former health problems, and the fact that his father had a series of heart attacks at age 55, left him worried. As a kid Jason was very active. At age 17, he enlisted in the U.S. Army and proudly served eight years. He had always been in good physical shape, but an unhappy marriage led him to emotionally eat. Thanks to a fate encounter, Jason met Sandy, a woman that would inspire him to change and introduce him to Isagenix. After a year of using the products, she encouraged him to join the Challenge. "Getting my health back is the most mentally, emotionally and physically rewarding endeavor I've ever committed to," explains Jason. Today, Jason is 161 pounds of lean muscle, having released 52 pounds and 18 percent body fat.*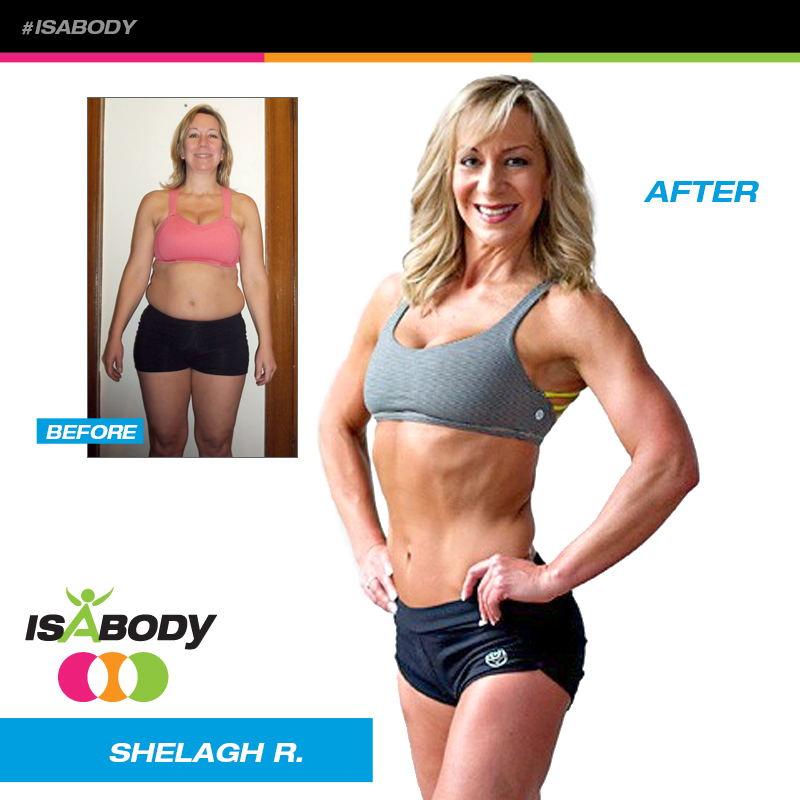 Shelagh R.
Ontario
Lost: 35 pounds* 
Recently out of an unhealthy relationship, Shelagh needed support and put her focus into the Challenge. After completing her first 16-week journey, she set out to propel her Isagenix business using the IsaBody Challenge as her platform. Her success was fast moving, however, one thing still lingered in Shelagh's mind. "I wrote in my first Challenge essay that 'I'm considering a Figure Competition at 50, fueled by Isagenix,'" shares Shelagh. With that goal still in limbo, she entered her second Challenge. "I set a goal to compete in a figure competition in May 2014," she adds. "In addition to my daily Isagenix products, I added extra Ionix® Supreme, Product B®, omega-3 essential fatty acids, Isagenix Greens!™ and IsaPro®." Having the right nutrition helped Shelagh release 15 pounds and go from a size 4 to size 0.* Additionally, she fulfilled her goal and took second place in her category at the fitness competition.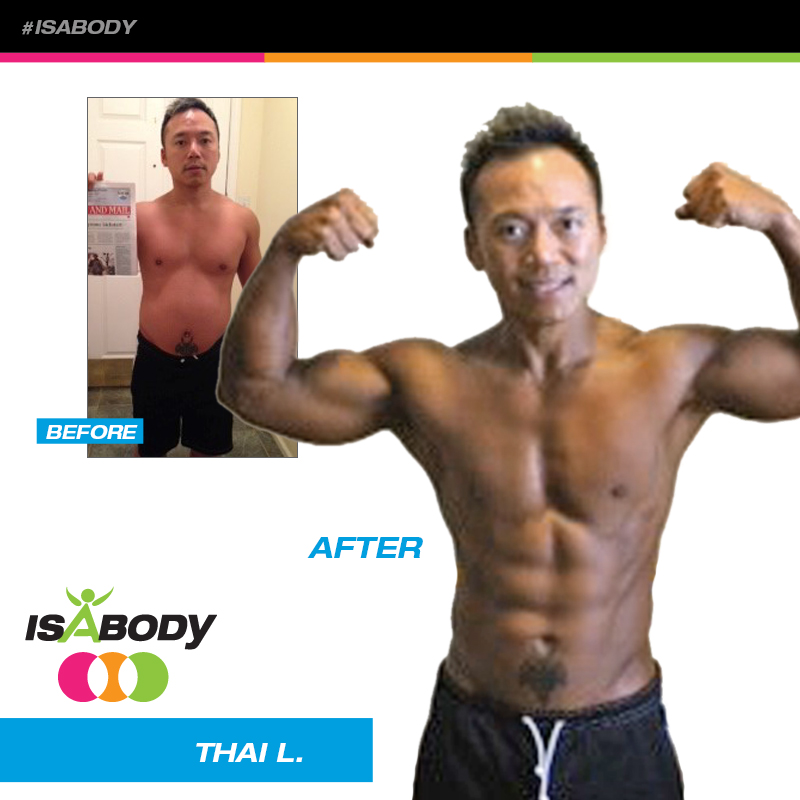 Thai L.
British Columbia
Lost: 18 pounds*
At 5'1" Thai struggled with weight most of his life; one pound looked like five pounds on his frame. Over the years, he tried several diets, only to pack back on the pounds. "It was during a trip to Hawaii that I really hit 'bottom,'" shares Thai. "I saw pictures of myself and was disgusted with how I looked. I was 160 pounds and any muscle I had was covered in fat." At 39, he decided to change his life and started with his career. He took a personal training course and met Barbara, who shared Isagenix. Thanks to her, he was inspired to change his diet. "I lost weight, gained healthy, lean muscle and really began to feel good about my body for the first time in my life," adds Thai. His newfound confidence will have him showing off his newly transformed physique as a participant in the Western Canadians Men's Physique Body competition soon.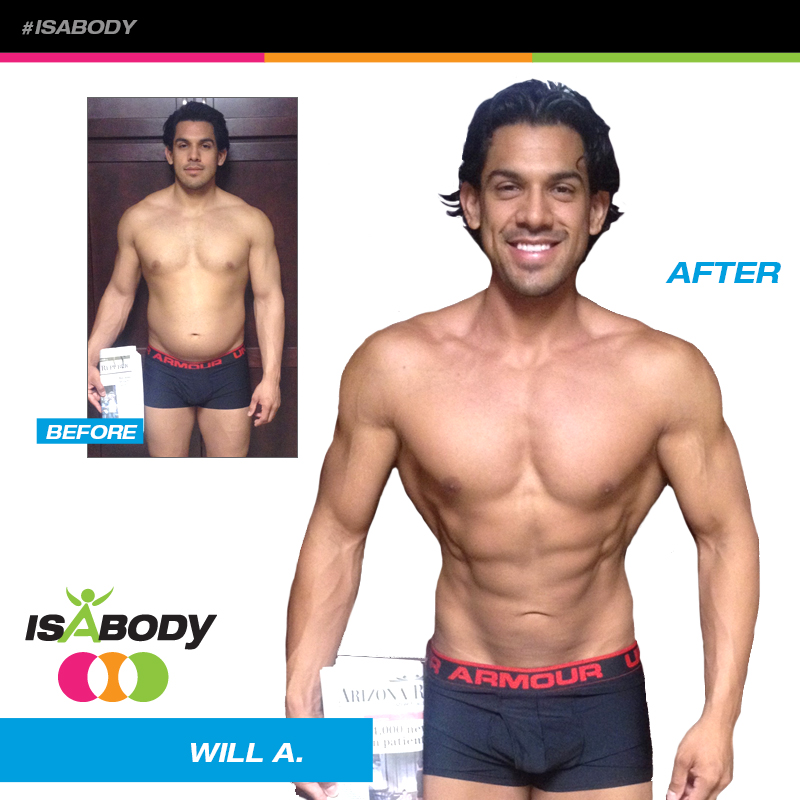 Will A.
Arizona
Lost: 32 pounds*
The day Will signed up as an Isagenix Associate changed his view on the health industry. As a personal trainer, owner of his own fitness company and MBA graduate, his life has been dedicated to helping others attain a healthy, happy lifestyle through exercise and proper nutrition. However, as a trainer, Will started to compete in fitness competitions but the constant show preparations and intense dieting started to take its toll. "I was forced to take time off," explains Will, "and as soon as I did, the weight that took years to come off was back in just a few short months." He knew nutrition was key; the very reason Isagenix grabbed his attention. He decided to put the system to the test. "I wanted to see what the products were capable of doing, examine its factors and see how they can relate to the everyday person," he says. "I had phenomenal results." Now, he and his girlfriend are sharing Isagenix with everyone.
Announcing the 2014 IsaBody Challenge Grand Prize Winner
Tune in to IsaFYI.com at the end of August to see who will win this year's 2014 IsaBody Challenge Grand Prize of $25,000 cash; a personal photo shoot; paid trips to 2014 and 2015 Celebration, 2014 IsaBody Challenge Transformation Cruise, 2015 New Year Kick Off, 2015 Top Achievers, Isagenix University, Powerful Presentations; exclusive business training and more!**
To register for the Challenge or get complete rules, visit IsaBodyChallenge.com.
*The weight-loss testimonials presented apply only to the individuals depicted, cannot be guaranteed, and should not be considered typical. A 2008 university study showed a statistically significant weight loss of 7 pounds (3.2 kg) during the first 9 days of the Cleansing and Fat Burning System.
**Paid expenses include accommodations, airfare, and ground transportation. Note: In order to be eligible for each trip, winners must maintain or improve their results. "Maintenance" photos will be required prior to booking the awarded trips.