The new year is the perfect time to focus on setting goals and developing strategies to grow your business. The great news is that you don't have to spend countless hours coming up with new ways to share Isagenix, craft catchy email messages or cute social media posts to engage your team, or search for transformation success stories to inspire others because we did it all for you. So, pour a glass of Cleanse for Life® (because we want Results, Not Resolutions™, right?), and get in a plank position (abs in 2019!) as we count down the top 10 tools that will help you advance your business this year.

 10. IsagenixBusiness.com
After you finish working out at the gym, you may run into someone you know in the parking lot, strike up a conversation about Isagenix, and need information on the fly. That's why we recently launched a new, more comprehensive website that offers everything from training and fast facts to videos and toolkits. Isagenix Business is your one-stop source for all things Isagenix, whether you need a quick refresher for your own business, rank-specific training, or information for a prospective new Customer.
Don't forget to join the Isagenix Business Facebook group, an open forum of nearly 75,000 people who share the same passion, to seek nonjudgmental answers to your questions, get advice on best practices, and receive ongoing encouragement and support.
 9. Simple Ways to Share
Do you need help explaining how to achieve success in this industry? Check out this document that demonstrates why someone should choose Isagenix and how to be successful in the gig economy. This infographic is a simple, yet informative tool that compares Isagenix to other popular part-time jobs and provides impactful statistics, impressive results, and incredible earning potential, all available at your fingertips.
Our easy-to-read share sheet gives you bullet points to use when talking about Isagenix with someone one-on-one, over the phone, or in a group setting.
8. Welcome Kit
For many, the new year comes with hope for improved health, wellness, and financial flexibility. To help you achieve this, we revamped our Welcome Kit, which is available beginning Jan. 15, to all new Associates in the U.S., Canada, and Puerto Rico who order 100 BV or more on their first order. The Welcome Kit includes a tape measure, an IsaShaker™, and a helpful guide for Shake and Cleanse Days. Welcome Kits can now be purchased for just $10 in your Back Office!
7. The Next Entrepreneur Video
Did you vow to make more time for yourself? If so, spend a few minutes and go to Isagenix Business to watch our new leader testimonial videos. You'll hear what their lives were like before Isagenix and how this opportunity has made a significant impact on their financial well-being. We promise you'll feel even more motivated to take your business to the next level!
Want to hear more from top leaders? Check out IsagenixLive.com, and purchase a ticket to New Year Kick Off on demand to stay up to date on everything shared at this incredible event!
6. IsaBiome Toolkit
You're probably not the only one who needs digestive support after days (OK, weeks) of overindulging during the holidays. We are thrilled to introduce our new IsaBiome™ Daily Digestive Health System. We sometimes put so much focus on weight, body fat, and other visible elements that it's easy to overlook what's happening in our gut.
Poor diet, age, stress, and a sedentary lifestyle are all causes of digestive system problems like bloating, regularity issues, and general discomfort. Luckily, sound nutrition and smart supplementation can be a part of the solution.
Our IsaBiome Toolkit is an excellent resource that can help you explain these exciting new products to current and future team members.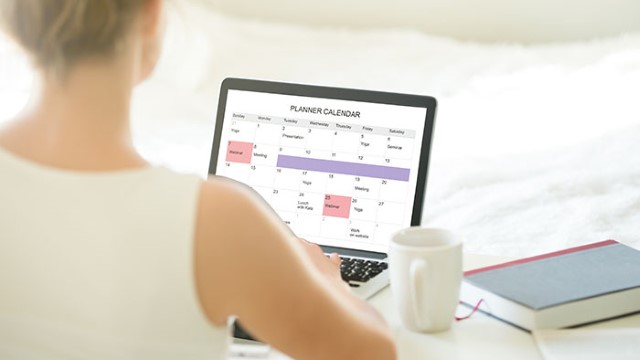 5. Your Ideal Life Presentations
Start the year off with a bang by hosting an in-home event to share Isagenix. Not only is it the perfect opportunity to try out a new healthy recipe, but it's also an effective way to introduce people to Isagenix. Our Business in a Box will help you put on a fantastic event! Did you know that we have created a website to show you how to share the Isagenix opportunity, which is loaded with educational information about our products and systems online? Formerly the Experience Isagenix presentation, this presentation format can help you succeed all year long.
4. Income Sharing on Social Media
Your new running shoes may be Insta-worthy, but finding the right filter to share your Isagenix income might be a bit more challenging. If you're not sure how to appropriately share Isagenix on social media, we can help! Social media is a valuable way to build new and existing relationships, grow your personal brand, and expand your team. It's easier than ever before to provide the proof that Isagenix is truly transforming lives. We've put together a simple document that will give you some tips on how to discuss the income you've earned with Isagenix the right way.
3. IsagenixHealth.net
You should always focus on staying healthy, which is what we're constantly thinking about at Isagenix. Visit IsagenixHealth.net to learn more about our commitment to scientific research. Our studies add to the understanding of the relationship between diet, nutrition, and health, which sets our company apart. On Isagenix Health, you can also read about how our products and systems are contributing to weight loss, vitality, well-being, and performance.

2. Isagenix Podcasts
Now that the kids have finally gone back to school (parents, please join me in a moment of silence!), tune in to an Isagenix podcast, where you'll hear success stories and gather tips from top Isagenix leaders. We've teamed up with several experts — and a few familiar faces — who share their thoughts and ideas on a variety of business, products, and wealth creation topics that will motivate you to reach your goals!
1. IsaLife Success Plan
If goal setting is your thing, you'll be happy to know research shows that individuals are 43 percent more likely to accomplish their goals if they write them down but are even more successful if they act. To help you reach your goals, we created the IsaLife™ Success Plan, a detailed tool that is packed with tips and resources to help you set and achieve your goals. This year, we are introducing a new 90-day format following NYKO that includes weekly IsaLife Success Plan calls with the Regional Sales team and text messages to help you be more prepared and achieve momentum with your business.
Whether you're new or a seasoned Isagenix Independent Associate, the IsaLife Success Plan can help you grow your business, get motivated, and stay on track. If you attended NYKO 2019 in Phoenix, you were able to take home a copy of the IsaLife Success Plan. You can also download a digital copy of the IsaLife Success Plan. Now, go crush your goals!
Cheers to 2019! Make it your best year yet!