Over the last 12 months, Isagenix has published hundreds of incredible stories that you in turn "shared" with friends and family. Below are the top 10 stories that were shared and received the most traffic in 2015, all thanks to YOU!
No. 10: Harnessing the Healthy Power of Coffee 
Until recently, the health impact of the world's most popular beverage has been hotly debated. However, better and more well-designed research is now telling a much clearer story, one that has coffee enthusiasts celebrating.
No. 9: Ionix Supreme is in the Spotlight! See Why. (VIDEO) 
People need help managing stress. In fact, 2 out of 3 Americans acknowledge they handle stress inappropriately. Ionix® Supreme contains a proprietary blend of Adaptogens, which are natural botanicals that strengthen the body's capacity to resist and reduce stress as well as promote physical and mental performance. Taking Adaptogens helps your body combat stress, focuses your mind, and elevates your daily performance.
No. 8: The Value Behind an Isagenix Membership
Since wholesale warehouse clubs like Costco opened its doors in 1983, more and more families have been purchasing memberships and taking advantage of its cost-savings benefits. Isagenix offers a very similar membership with very similar cost-saving benefits!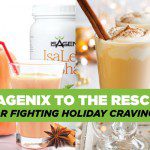 No. 7: Curb Those Holiday Cravings! Isagenix Options to Please Your Palate.  
It's the most wonderful time of the year! Time for mulled apple cider and pumpkin pie a la mode. But, if you're not careful, you might experience some drastic holiday weight gain, too. Curb your holiday cravings by substituting Isagenix alternatives for those decadent seasonal treats!
No. 6: Feeling Sleepy in the Morning? Shake It Off With This Great Recipe! 
Coffee is a natural way to give your body, brain, and taste buds an extra kick in the morning. Not only does it taste great, it also supports endurance, which will keep you going longer. So, whether you're getting the kids ready for school, preparing for work, or going for an early-morning workout, Isagenix Coffee will provide you the energy you need to get through your day.
No. 5: Isagenix Offers Free Personal Development (VIDEO) 
Never before has such an effective program been integrated into a health and wellness company. Healthy Mind and Body follows a simple, step-by-step personal development coaching process to help individuals at any level of health and fitness take their life to the next level for the long term. At Isagenix, we recognize that in order to maintain a healthy body, you must maintain a healthy mindset and lifestyle. This program is designed to educate you, entertain you, and most of all, empower you to be healthy for the rest of your life.
No. 4: Spring Clean Your Body & Get Lean! 
If you're ready to get lean, improve your overall health, and boost your energy, it's time to spring clean your body!
One weekend does not make a healthy life, but a good bout of spring cleaning can help you kick off a healthy lifestyle that will last for months and even years to come!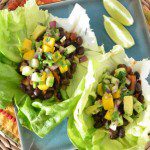 No. 3: Get Your IsaBody Back With the Top 10, 400-600 Calorie Recipes 
We've gathered some of the best 400-600 calorie recipes from a few of the 2015 IsaBody™ Finalists and one of our Isagenix trainers. They are proof that following the Isagenix System and eating right doesn't have to be boring. Spice things up with these delicious recipes!
No. 2: 4 Ways to Use Superfoods to Power Your Shakes 
Every once in a while, it's fun to mix up our shakes with a little extra pizazz. From berries to oats, peanut butter to cocoa, there are more benefits to adding these superfoods to your shakes than just delicious taste. Here are four ways to incorporate superfoods when mixing up your Isagenix shakes.
No. 1: The Difference Between IsaPro and IsaLean Shake
It's a commonly asked question: What's the difference between IsaPro® and IsaLean® Shake? After all, both contain the high-quality undenatured whey protein needed to boost your metabolism and whittle your waist line. So, when do you use IsaPro over IsaLean Shake? Find the answers in this article.