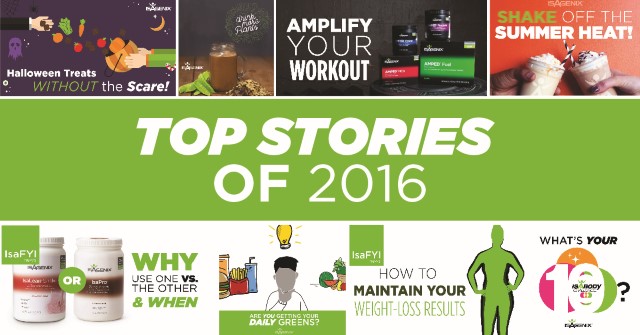 Over the last 12 months, Isagenix has published hundreds of incredible stories that you in turn "shared" with friends and family. Below are the top 10 stories that were shared and received the largest response in 2016, all thanks to YOU!
No. 10: IsaLean Shake Dairy-Free Now Available in 2 New Flavors
The introduction of two new IsaLean® Shake Dairy-Free flavors created an army of a following post-launch. We have seen substantial success with the addition of new flavors to the IsaLean product family, providing more plant-based options for our weight-loss systems.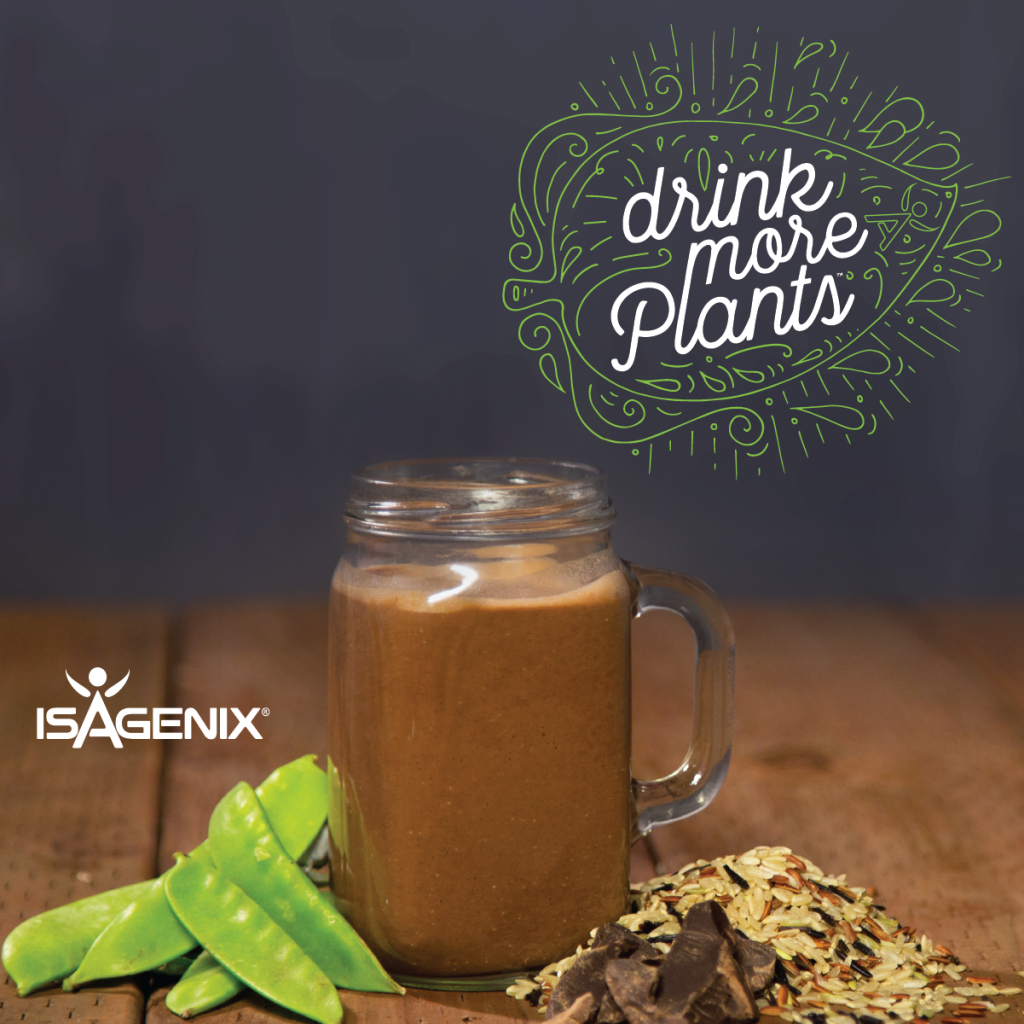 No. 9: Shake Off the Summer Heat With These Delicious Isagenix Coffee Recipes
The heat can be harsh at times, which is why it is so important to stay cool and hydrated.  Let Isagenix inspire you with a few recipes to help ward off the flames of summer.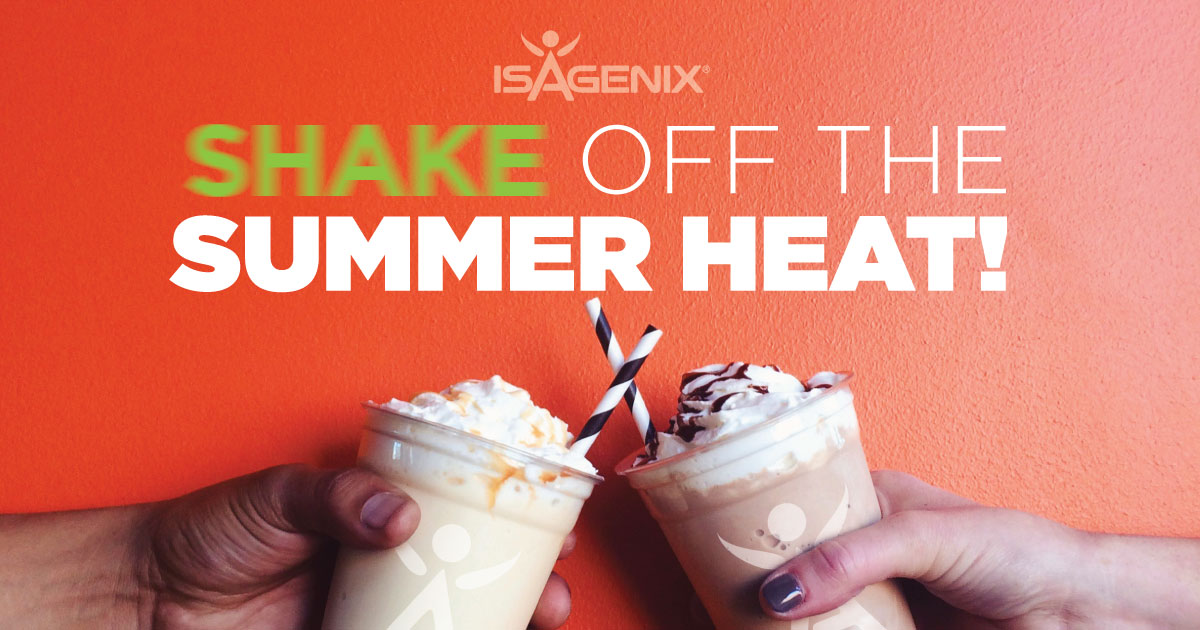 No. 8: Get Your IsaBody Back With the Top Ten 400-600 Calorie Recipes
Looking for some foodie inspiration? Do your meals need updating? Check out this article for some fresh, fun, and new recipes on keeping the calories at bay!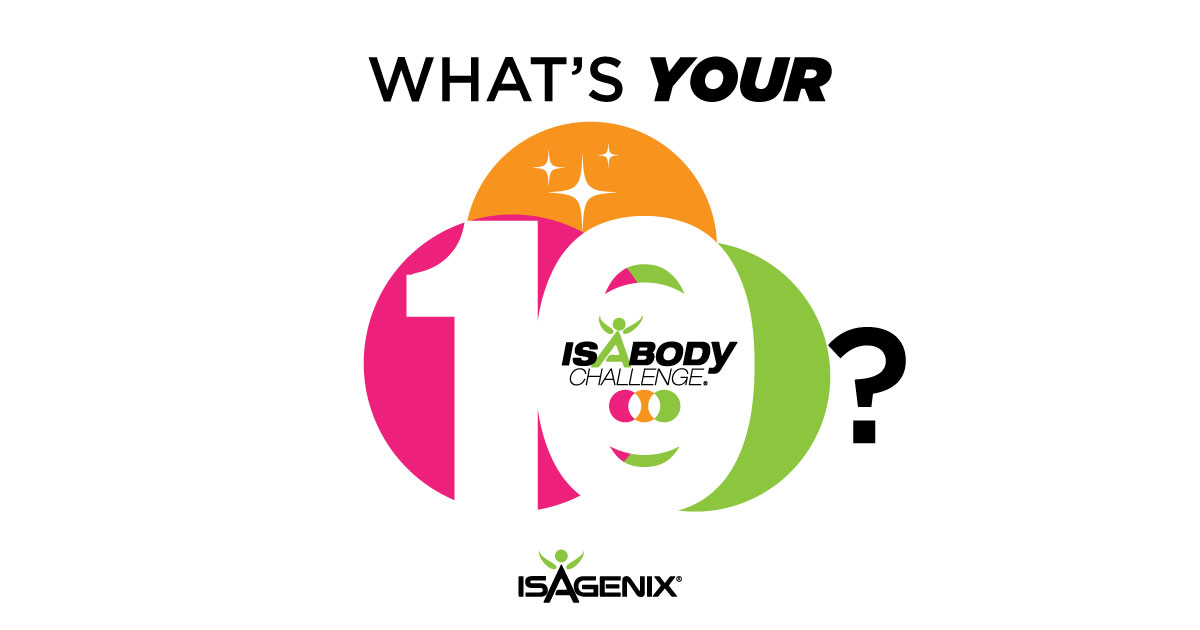 No 7: Halloween Treats Without the Scare
The beginning of the fall season, the parties, the pumpkins, the endless amounts of sugary treats at your disposal – the temptation is everywhere. But, don't fret! Isagenix has some helpful recipe tricks to keep those treats tamed.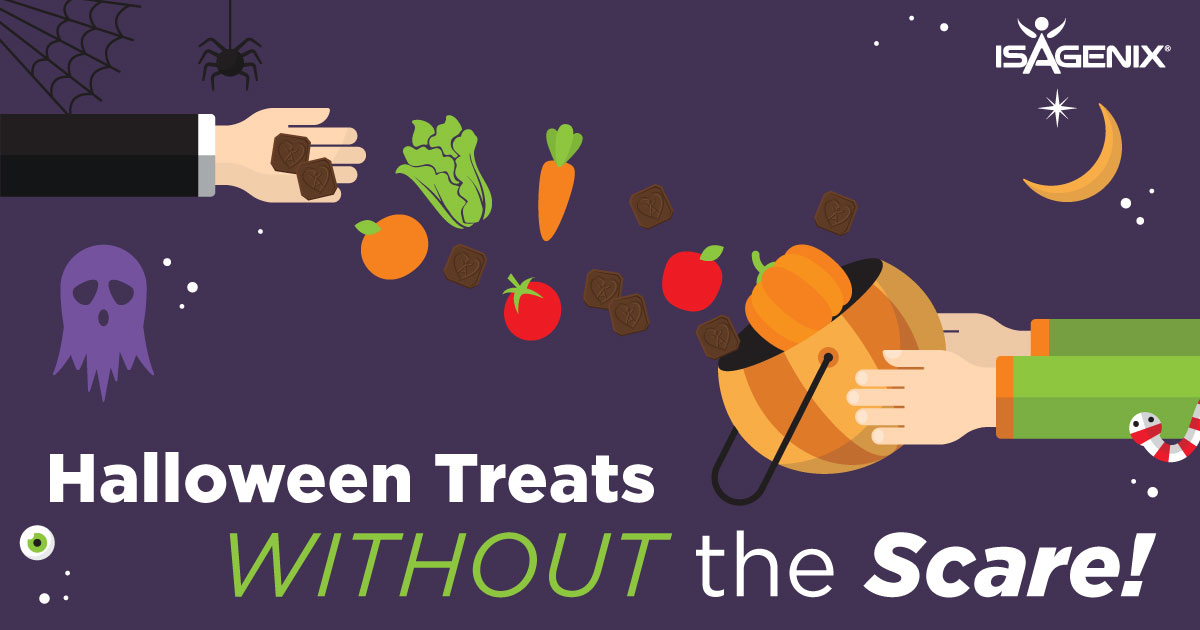 No 6: Summer Weight-Loss Plan: 4 Ways to Stay Healthy
No one ever said losing weight was easy. It takes hard work, determination, commitment, and accountability. Isagenix provides weight-loss systems to help you begin or maintain your current weight-loss journey. We have compiled several simple steps to keep your weight-loss plan simple and consistently healthy.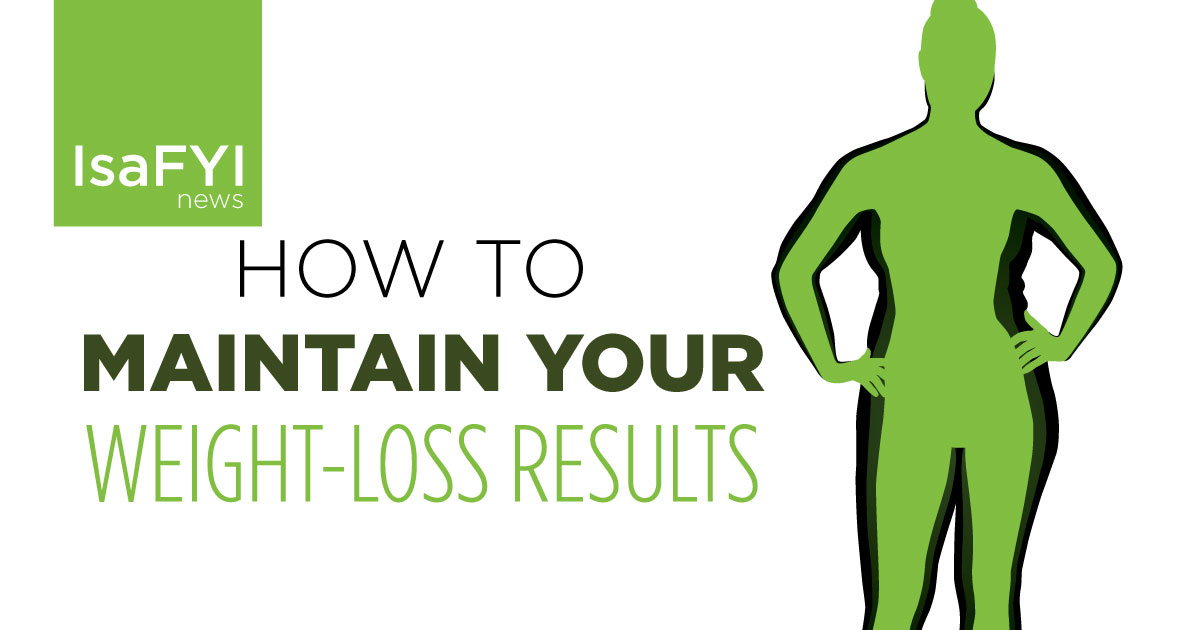 No 5: Meet AMPED: The Future of Your Performance (VIDEO)
Our team of scientists always puts a lot of work into each Isagenix product, and AMPED™ is certainly no exception. Learn about the science behind our latest performance line and the inspiration for its development.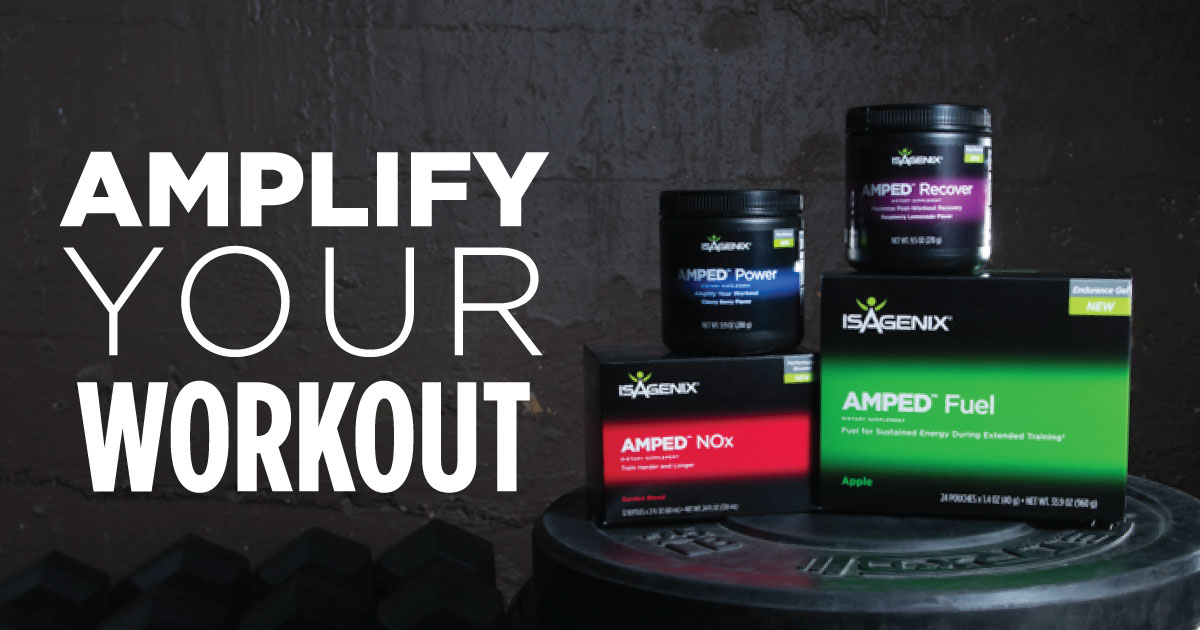 No 4: Top 10: 400-600 Calorie Recipes
We've rounded out the top 10 recipes from our Isagenix arsenal, and each one contains only 400-600 calories! Let these tasty recipes inspire you to continue your journey, whether you are looking to maintain or lose weight, or simply take charge of your health.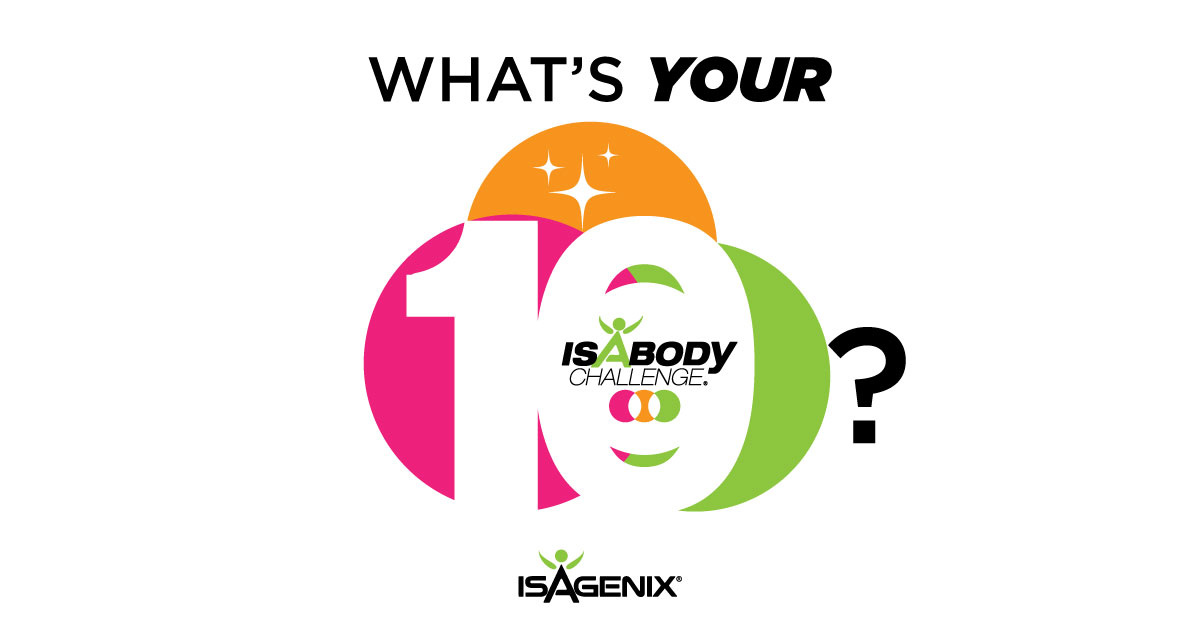 No 3: Use Isagenix Greens to Get Lean With the Bedtime Belly Buster
Bye-bye, belly fat! That's what everyone is saying after hearing about the incredible benefits of Isagenix Greens™. This powerful packet combined with IsaPro® gives you one more weapon to fight against stubborn belly fat. Get your greens today!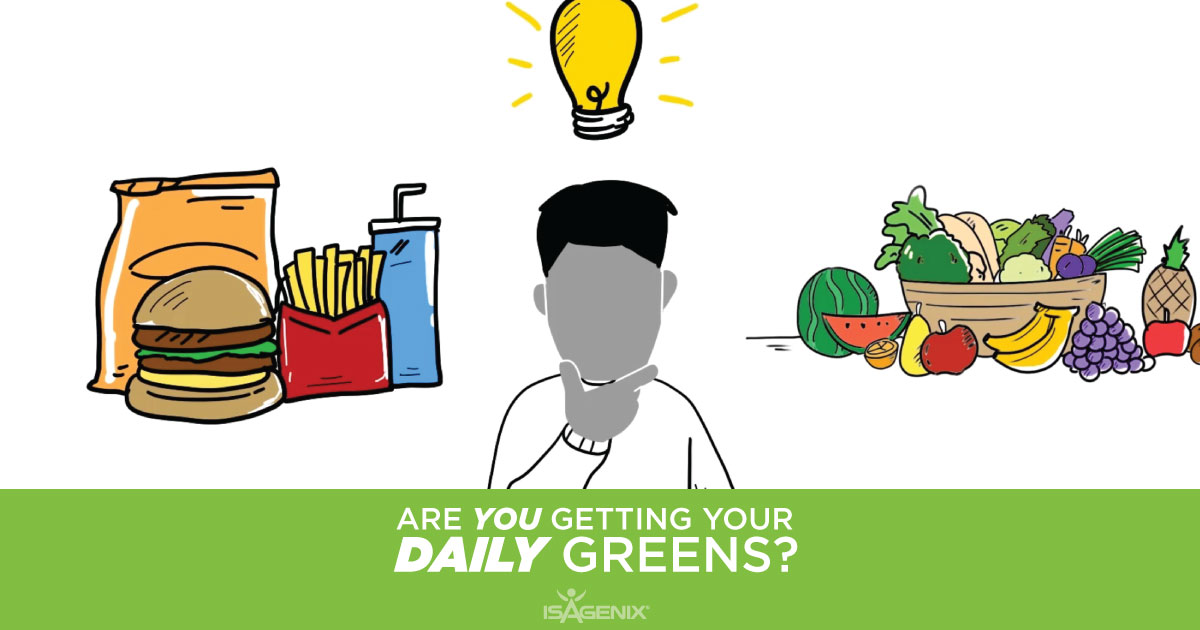 No 2: The Difference Between IsaPro and IsaLean Shake
Why have one option when you can have two? IsaPro and IsaLean Shake can easily stand alone as phenomenal products, but imagine the power of both. Look no further because we have a solution for those who want the best of both shake worlds!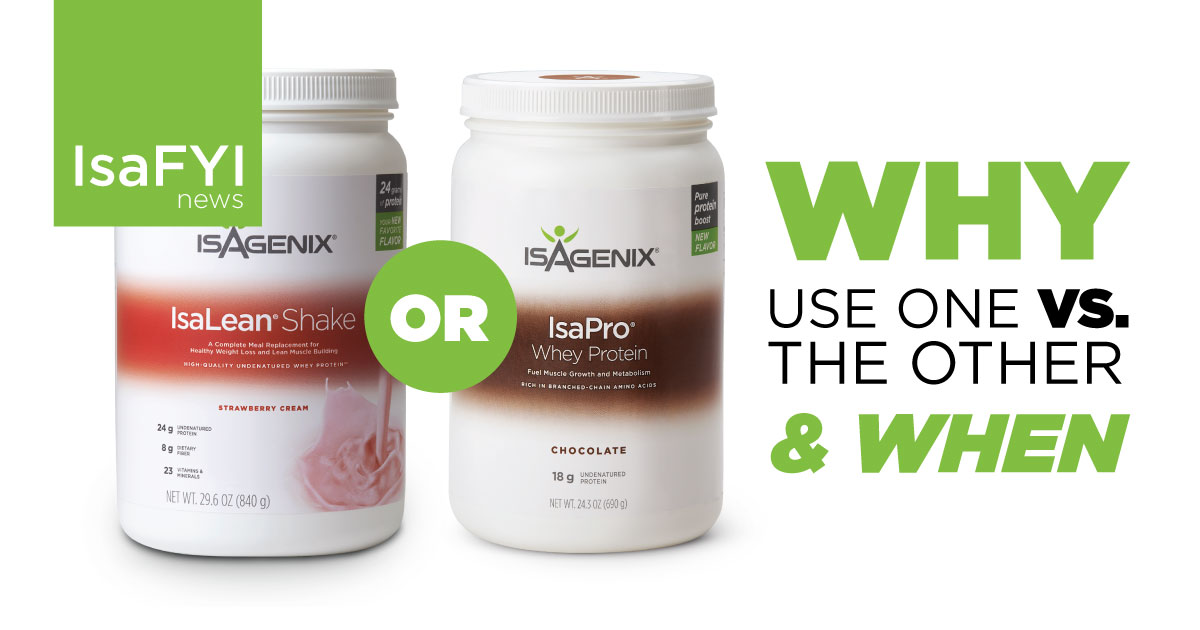 No 1: 10 Tasty Shake Recipes to Celebrate 10 Years of IsaBody
What a remarkable 10 years it has been – full of tremendous success stories, goals achieved, joyous journeys, and overall health and wellness. We've compiled 10 delectable shake recipes to commemorate this honorable feat! Here are 10 tantalizing shake recipes for all 10 years of IsaBody™!