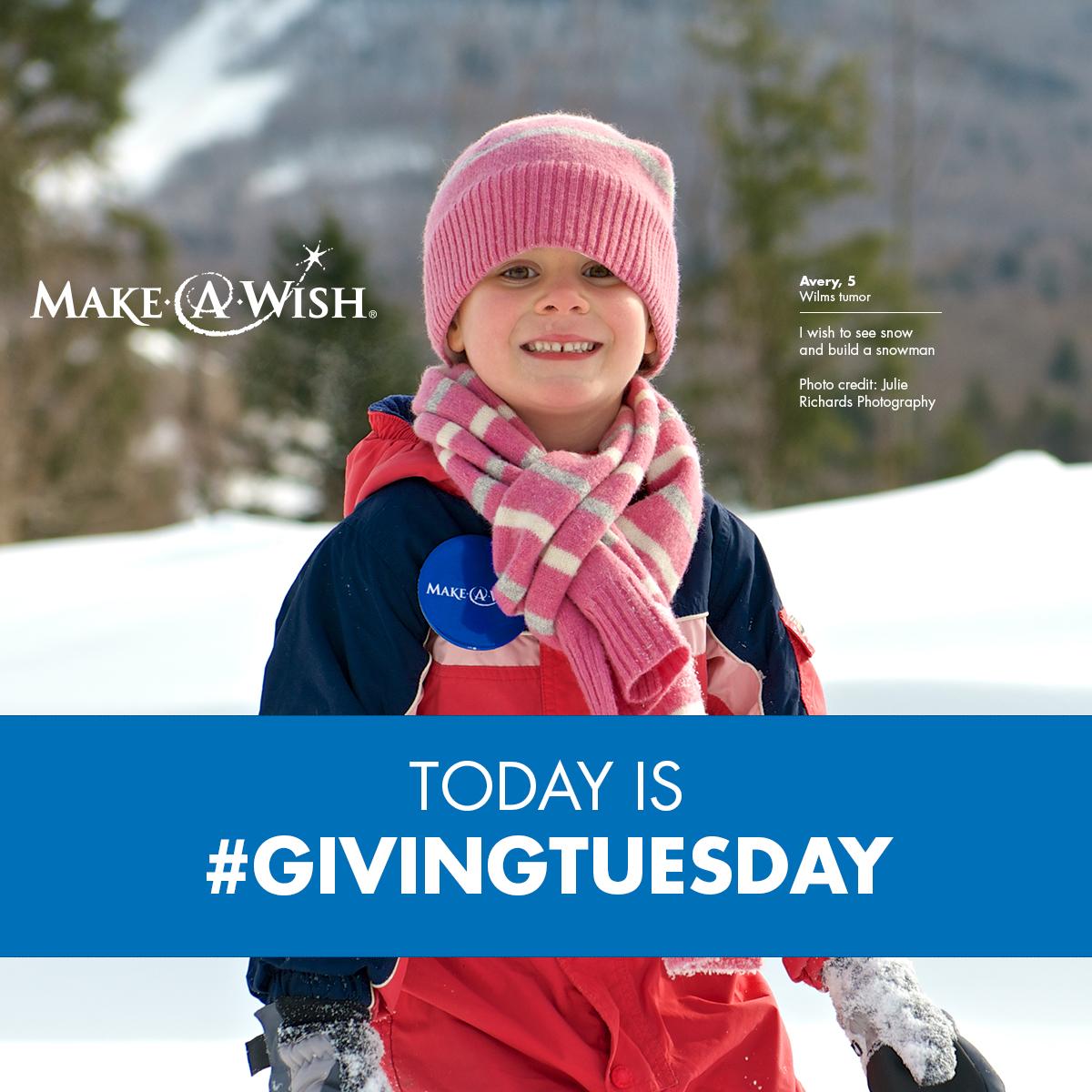 Now that you've filled up on turkey and shopped till you dropped, it's time to join your Isagenix family in support of #GivingTuesday and Make-A-Wish®.
Heading into its fourth year, #GivingTuesday is a celebrated day, focusing on generosity, contribution, and giving back. The movement uses the power of social media to unite like-minded people in an effort to influence change. Observed every year on the Tuesday following Thanksgiving, this day encourages individuals, companies, and organizations to donate their time or money to deserving causes.
In the spirit of #GivingTuesday, we ask our Associates to join the global movement by helping us support Make-A-Wish. Every dollar that we donate to this incredible organization helps to make wishes come true for children facing life-threatening illnesses and brings hope and renewed strength to them and their families.
Isagenix makes donating to Make-A-Wish simple!
For all Associates attending New Year Kick Off 2016, you can help us in this effort by upgrading your seats for the event. Each upgraded seat costs only $150, and 100 percent of the funds benefit Make-A-Wish. Why not give to a deserving cause while enhancing your NYKO experience? Visit NewYearKickOff.com to find out more.
For those Associates who would like to donate all yearlong, you can do so through Autoship or commission:
Autoship:

Step 1: Log in to your Back Office.
Step 2: Click "Manage Autoship."
Step 3: Scroll down to "Charitable Donations: Make-A-Wish."
Step 4: Choose your monthly donation of $1, $5, or $10.
We are so proud to be a part of a community that is passionate about making a difference. Together, we will celebrate #GivingTuesday!