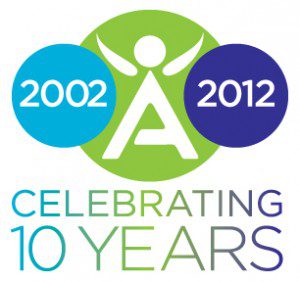 This year, Isagenix celebrates 10 sensational years of helping people live better lives. Our efforts are helping millions attain better health and acquire greater health the world over. To acknowledge this incredible milestone, this year's Celebration event in Phoenix, Arizona will be our best yet–and one you dare not miss!
August 9-12, 2012, will be your once-in-a-lifetime opportunity to hear from three astounding men: economist, entrepreneur and best-selling author Paul Zane Pilzer; world-renowned speaker, best-selling author and originator of the "Chicken Soup for the Soul®" series Jack Canfield; and "Men Are From Mars, Women Are From Venus" best-selling author and Isagenix Millionaire John Gray. All three will be on hand to discuss the new economy, the opportunities in the health and wellness industry—and the new you.
To prepare for these three awesome personal growth perspectives, we encourage you to watch three videos that highlight each of these incredible speakers.
Paul Zane Pilzer is a highly successful entrepreneur and author of nine best-selling books! In his renowned book, "The New Wellness Revolution", Pilzer identifies the massive potential behind the newly emerging wellness industry. A former commentator on CNN, Pilzer speaks each year to approximately 200,000 people, and more than 10 million audiotapes of his speeches have been sold.
Jack Canfield is the co-creator of the New York Times No. 1 best-selling "Chicken Soup for the Soul"book series. As founder of the Canfield Training Group, he trains entrepreneurs, corporate leaders, managers and sales professionals on how to accelerate their personal, professional and financial goals.
Dr. John Gray is the author of the best-selling book "Men Are from Mars, Women Are from Venus". Over 40 million Mars and Venus books have been sold in over 45 languages. Dr. Gray entertains and inspires audiences with his practical insights and easy-to-use communication techniques.
Don't miss this year's truly incredible celebration event! Commit today to attend 2012 Celebration in Phoenix, Arizona August 9– 12 and build an even deeper connection to one of the world's fastest growing health, wealth and personal growth opportunities in the world. See you there!