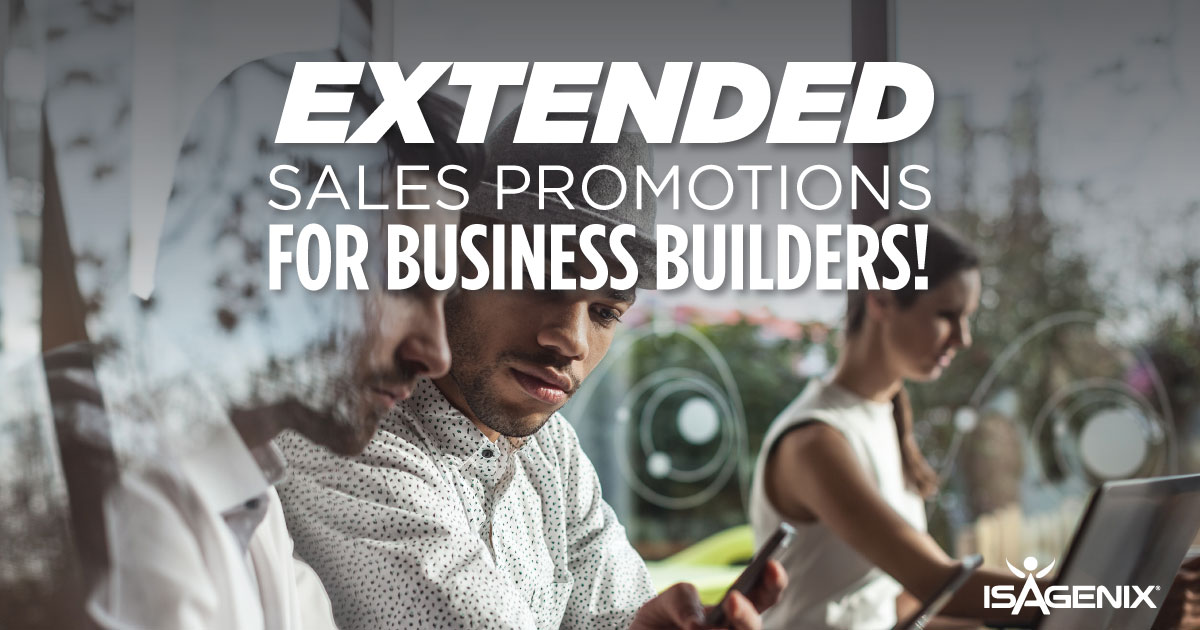 Having the right tools to build a successful business is important, we know. That is why we are offering these seven promotions for 2017.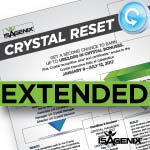 Crystal Reset: Now Through July 12, 2017
Interested in achieving Crystal status or re-earning the Crystal bonuses? Well, now's your chance to earn Crystal status and up to $2,000 in bonuses by reaching certain milestones. Learn more about what you are eligible to earn in the Crystal Reset.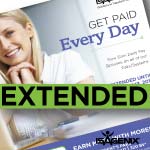 Daily Pay: Extended Through August 13, 2017
Get paid sooner on select PIBs (Product Introduction Bonuses)! Earn Daily Pay bonuses when you help new Isagenix Members get started with one of our business-building or Value Paks. Learn more about Daily Pay.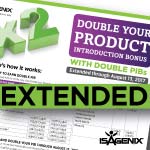 Double PIBs: Extended Through August 13, 2017
Earn Double Product Introduction Bonuses when you help two (or more) new Isagenix Members join with qualifying paks during a single commission week. Learn more about Double PIBs.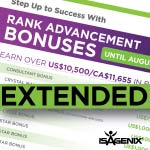 Rank Advancement Bonuses: Extended Through August 13, 2017
New Associates have the opportunity to earn bonuses by building their Isagenix businesses! Learn more about our Rank Advancement Bonuses.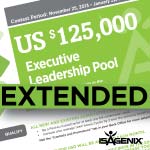 Executive Leadership Pools: Extended Through August 20, 2017
Earn your shares in our 2- to 3-Star, 4- to 6-Star, and 7-Star+ Pools if you reach (and maintain) the rank of Paid-As Executive and are increasing your Personal Cycle and Personally Enrolled Team (4PET) growth. As of January, pool share values have increased (2-3 Star businesses earn $18 per share, 4-6 Star businesses earn $20, and 7+ Star businesses earn $30 per share)! Learn more about the Executive Leadership Pools and the Platinum Pools.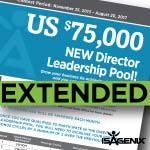 Director Leadership Pool: Extended Through August 20, 2017
Business builders who reach (and maintain) a Paid-As rank of Director and who are increasing their Personal Cycle Growth may be eligible to earn shares in our Director Leadership Pool. Learn more about the Director Leadership Pool.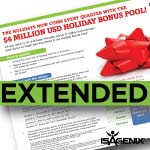 Holiday Bonus: Extended Through November 19, 2017
Isagenix is proud to offer up to $4 million through its Holiday Bonus Pool each year, and we want to help you earn your share of it! Associates who are Paid-As Manager, Director, or Executive can earn shares each week. Prepare for next year's holidays now! Learn more about how to earn in the Holiday Bonus Pool.
The specific market values are calculated using the Foreign Exchange Multiplier. To calculate your market's equivalent, simply multiply the U.S. amount shown by the applicable Foreign Exchange Multiplier for that specific market. This value is subject to change every quarter based on published exchange rates and will be valid for the following quarter.