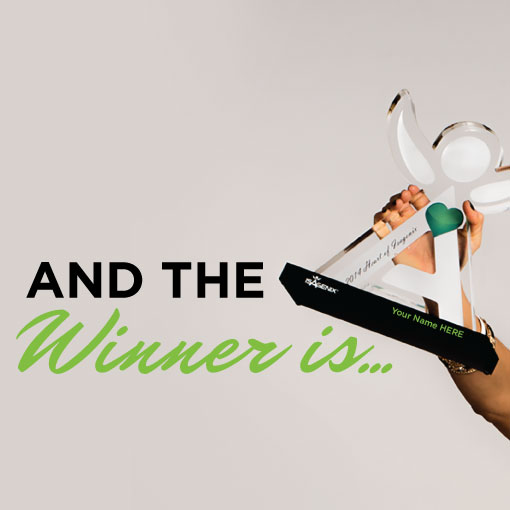 Your votes were tallied, and today, Isagenix Co-Founders Jim and Kathy Coover awarded the 2017 Heart of Isagenix winner onstage at New Year Kick Off.
Carol Elizabeth of Burlington, Ontario, was nominated for her continuous energy and her ability to inspire those around her. Carol's passion for helping others to be the best they can be is contagious, and we are so honored to congratulate her for this incredible achievement. 
"I have never met anyone who can fill me up with so much love and motivation, and Carol does this for everyone effortlessly," says Associate Ginna Larson. "She has a huge heart of service and a powerful vision of raising women up to live to their fullest potential."
Thank you for nominating leaders and team members who consistently serve and embody the Isagenix mission. The hundreds of nominations we received prove that Isagenix has an unmatched culture that is truly impacting lives. Stay tuned to IsaFYI.com/Recognition for more voters' choice recognition opportunities!