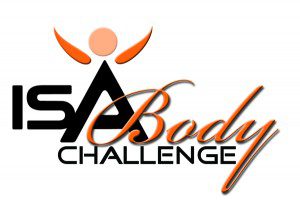 Five hundred dollars in free Isagenix® gift certificates are on the way to five lucky winners!
Congratulations to the five, randomly chosen March IsaBody Challenge® monthly drawing winners who each won five, $100 certificates to use towards their future Autoship orders.*
The winners are:
David H. from British Columbia
Troy F. from Nova Scotia
Robin S. from New York
Rebecca M. from Texas
Michelle P. from Washington
All IsaBody Challenge participants are automatically entered in the monthly drawing contest when they track their stats for that month. To find out if you are one of five lucky winners, tune in to the IsaBody Challenge Fitness Coaching Call on the first Wednesday of the month. For more information about this exciting call or others, visit IsaFYI.com's "Calls" page  for more details.
Looking to join the IsaBody Challenge?
The IsaBody Challenge is a 24-week, life-changing transformation journey that puts you on a pathway to whole-body health. Not only will you embark on a healthy new lifestyle to get into the best shape of your life, but you'll also be in the running to win your share of more than $200,000 in cash and prizes. You even have a shot at going on the first-ever IsaBody Challenge Transformation Cruise.
For complete rules and details on the IsaBody Challenge, visit IsaBodyChallenge.com.
http://youtu.be/xmYpLiHNMZU
* Certificates will be paid as five, $100 certificates to be used not more than one per month on top of winner's regular Autoship order. Certificates will work on all orders and are up to $100. Certificates must be used in full on each order; there is no carry over to another order. The amount does not apply to shipping, products only. Certificates do not include BV. The coupons are non-transferrable and must be used by the member they are issued to.