The Isagenix brand takes its next step today while our commitment to no-compromise quality, results backed by science, and Solutions to Transform Lives™ remains the same. In fact, the new Isagenix brand is the next step to help our company double down on our commitment to great products and Customers around the globe. It's all right there in our vision:
Our vision is to impact world health and free people from physical and financial pain, and in the process, create the largest health and wellness company in the world.
Our values are the foundation on which the Isagenix brand is built, and it's you, our Customers and Associates, who continue to build this company to what it is today. That's why this next chapter of our brand is so exciting! Now, we're finally able to show you the latest and greatest for Isagenix.
The New Look

You might notice the new look and feel of the Isagenix brand, and don't worry, the IsaA is still here! We set out to create a brand that represents quality and innovation as we develop cutting-edge products and solutions to further support healthier lifestyles around the world. That means the look and feel of Isagenix is evolving in a few ways:
New packaging: You will notice packaging and product labels transitioning to the beautiful new look over the next few months! You may also receive some shipments in the future with the current labels. Don't worry! This does not mean you received old product – we're simply phasing out the existing labels over time.
New logo: People recognize the Isagenix logo all over the world, and our brand evolution didn't want to change that. The new logo is bold and modern but still instantly recognizable.
New colors: You've already seen this develop over the last few months. Images, logos, websites, and videos all take advantage of the new colors that represent the updated brand.
The New Voice
The way we talk about Isagenix is changing for the better. We offer Solutions to Transform Lives, and that's worth shouting from the mountain top. The way we talk about the brand is bold in our approach but also approachable and friendly. We empower our Customers to change their lives and speak in a way that is real and authentic. It's a voice that represents the same values Isagenix holds since day one, but now we're charging full speed ahead in the way we speak about this company!
The New Products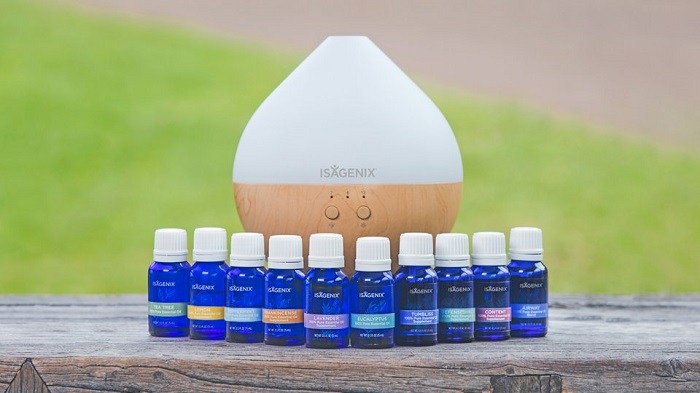 An innovative brand and innovative products go together like shakes and cleanse. Developing products such as Essence by Isagenix Essential Oil is the next step in the evolution of solutions to encourage a healthier lifestyle.
And with an innovative change in product offerings comes new and better ways to offer our solutions. That's why we created seven exciting categories at Isagenix.com to help you build a healthier and more prosperous lifestyle – Weight Loss, Performance, Vitality + Well-Being, Essential Oils, Personal Care + Beauty, Community, and Financial Wellness.
The New Way to Give Back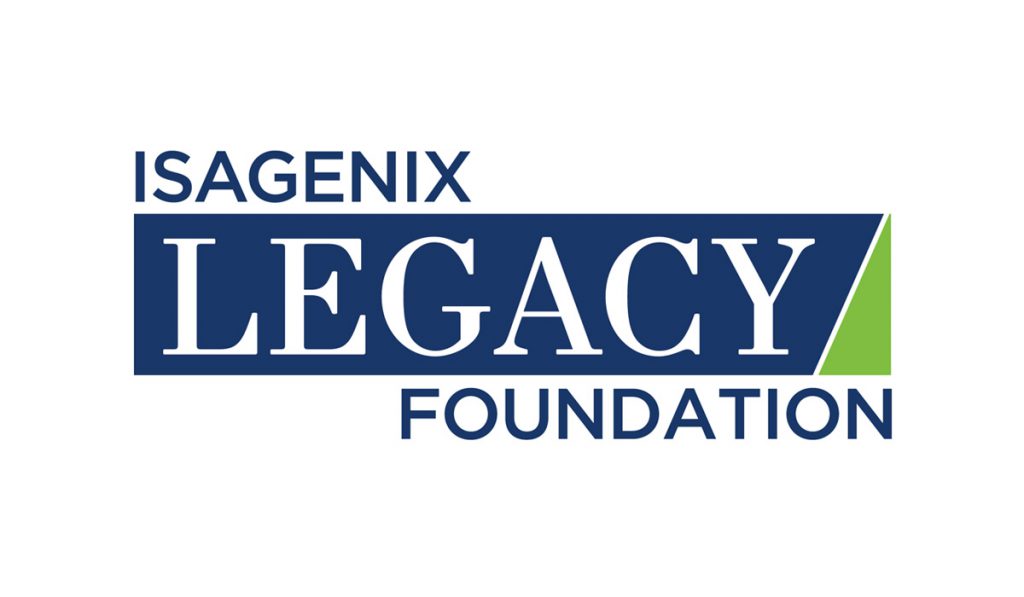 The compassion and generosity of our Customers and Associates truly inspires us. You helped raise millions of dollars for the Make-A-Wish® Foundation to help grant wishes for thousands of children. Now, we're taking the next step in contribution and announcing the Isagenix Legacy Foundation – a nonprofit organization that will lead our Community category and help us give even more to children lacking healthy nutrition, wellness education, and families recovering from natural disasters. You can learn more about the Isagenix Legacy Foundation and how to donate today.
What This Means for You           
The next step in our brand evolution is aimed to create a better Isagenix for you, and that means enjoying the same products, paks, systems, and benefits that you already love. Sometimes change is uncertain, but the values and staples that make this company excellent are here to stay – we're simply improving on what you already love!