An elite athlete continually pushes to reach the next level—always striving to be better than they were the day before. They want to make breakthroughs in their performance and are willing to do what it takes in order to reach their personal best.
Each month, more of these exceptional athletes are coming to Team Isagenix, where they are given the platform and guidance to excel in not only athletic performance but also in business. Let us introduce you to some of our newest team members:
Eric Miller, M.D.
National Level Physique Competitor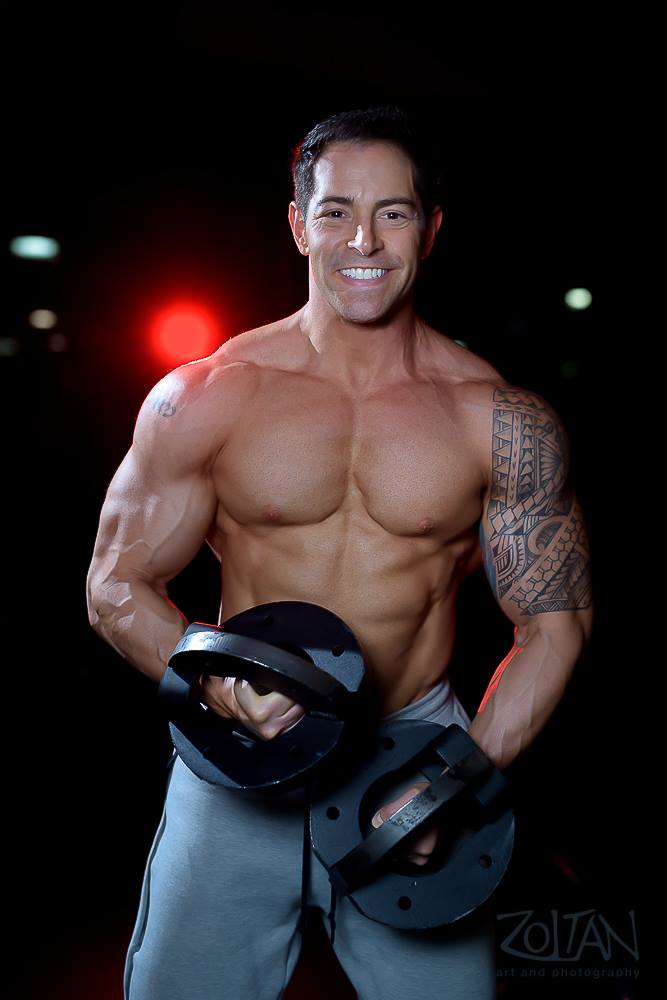 Eric is a dual-boarded physician in internal medicine and obesity medicine. He and his wife own and operate a concierge medical weight-loss practice in Las Vegas, Nevada. Eric started participating in physique competitions in 2015 and has had great success in the physique division, where he is currently working toward his goal of getting his IFBB pro card in Masters Physique in July 2017.
"Just as competitive athletes are constantly looking to improve themselves and take their performance to the next level, Isagenix mirrors that in their pursuit to improve products and better the nutrition of people around the world," Eric says. "As a physician, I felt isolated and was only able to impact my local community, but with Isagenix, my reach has exponentially increased."
Eric's Top Training Tip: Visualize yourself in the muscle group you are training. It's the focused, controlled contraction using intense mind-to-muscle connection that sets the elite athlete apart from the average.
Lisa Maciel
Marathon Runner
Lisa is a certified running coach and fitness nutrition specialist. She has been running for more than 30 years and has finished well over 300 road races including 15 marathons and numerous half marathons. She tried Isagenix for the first time three days after her 10th marathon and feels that her performance has never been better. Lisa has run nine Boston Marathons—qualifying the last four consecutive years since using Isagenix.
"Joining Team Isagenix has always been in the back of my mind. What better way to represent the company and products you stand behind one hundred percent?" Lisa says. "I'm excited to be able to help others reach their health and fitness goals, especially with the AMPED™ performance line, which has been a game changer for me."
Lisa's Workout Wisdom: Consistency is key. Add in different types of cross-training to change things up and make sure you build in rest days to allow your body to recover between workouts and races.
Jason Pohl
Professional Ironman Triathlete
Jason grew up playing hockey until the age of 21. Knowing that he wanted to get into another sport, he found triathlon and completed his first race at 22. Jason has been racing in the half and full Ironman distances ever since, and next year, at the age of 26, he will be racing full time as a professional Ironman triathlete.
"Isagenix is growing at a very strong rate among elite athletes, and that doesn't surprise me at all. When it comes to getting to the next level and accessing potentials you never thought existed, nutrition plays a huge role," Jason says. "As I continue to search and grow toward my true potential as an athlete and business builder, I need to fuel my body with the best nutrition and have the best support. I get that with Isagenix."
Jason's Workout Wisdom: Embrace the journey. Embrace the bad workouts, and embrace the strong workouts. The best part of being an athlete is the journey to get to where you are today.
Roy Jones Jr.
Nine-Time World Boxing Champion
Roy is a professional boxer and has won numerous world titles in the middleweight, super middleweight, light heavyweight, and heavyweight divisions. He is the only boxer in history to start his professional career as a light middleweight and go on to win a heavyweight title. As an amateur, he represented the United States in the 1988 Olympics and won a silver medal in the light middleweight division.
"After 37 years of training and competing, I was looking for that extra advantage and something to keep me going," says Roy. "Elite athletes know that it takes elite fuel to push an elite body, and Isagenix gives you the energy to keep you performing at the highest level."
Roy's Favorite Products: Complete Essentials™ Daily Pack with IsaGenesis®, Ionix® Supreme, and AMPED Power
Please help us welcome these amazing athletes and their peers who have also joined the team:
| | |
| --- | --- |
| Amanda Kremer, Endurance Athlete |   |
| Becky Sanow, IFPA Pro Women's Physique Competitor and Former Professional Soccer Player |   |
| Darren Maywood, Canadian Classic Bodybuilding Competition |   |
| Jessica Willert, IFPA Bikini/Figure Pro |   |
| Margaux Drake, Ultramarathon Runner and Three-Time Ironman Triathlete |   |
| Maria Maywood, Personal Trainer |   |
| Melissa Malani, Marathon Runner |   |
| Victoria Hodgkins, Figure Competitor |   |
You don't have to be an athlete to benefit from this amazing group of Associates. Stay tuned to TeamIsagenix.com for the latest news and updates.
If you're interested in being a part of Team Isagenix, see if you have what it takes to join this incredible crew.