Whether you are an athlete yourself, or have a network that includes athletes, Team Isagenix is a premier business building tool.
Athletes have a unique opportunity to impact lives by educating people on how to take care of their bodies and lead a healthier lifestyle. Why not share that passion?
Become a member of Team Isagenix, and join an elite group of athletes who share the same goals.
If you aren't an athlete yourself but know someone who could qualify for Team Isagenix, don't hesitate to introduce them to the program. Not only can you help them build their own business, but having people on your team involved in Team Isagenix can help your Isagenix business endeavors as well!
What is Team Isagenix?
Team Isagenix features some of the most competitive and accomplished athletes on the planet.
The men and women who represent this exclusive team make up some of our top business builders due to their reputation in athletics and experience with Isagenix products.
Team Isagenix is intended to recognize exceptional product users and business builders who use Isagenix to fuel their performance.
How to Qualify
Do you meet the requirements for Team Isagenix? Does someone you know?
Team Isagenix consists of elite athletes, such as bodybuilders or fitness competitors, extreme athletes, endurance athletes, personal trainers, and professional athletes (NFL, NBA, MLB, NHL, PGA, Olympic athletes, and collegiate athletes—NCAA Division I).
To find out if you meet the requirements, view this flyer.
Keep in mind, Team Isagenix athletes must be active Isagenix Associates and be approved by our Athletes Board.
Why Team Isagenix?
You may already love Isagenix products yet are wondering what additional benefits await you by becoming a member of Team Isagenix. After all, if you qualify, that means you already have some amazing accomplishments to be proud of.
Members of Team Isagenix are part of a premier group, and as such, they receive special online recognition and exclusive gear, and can even qualify for stage time at Isagenix events. In addition, there are additional marketing tools being designed specifically for athletes.
"Joining Team Isagenix allows you to be a face of something you believe in and represent it through your craft. Being a member of Team Isagenix has helped to market and promote myself as an athlete."—Will Armijo, National Level NPC Men's Physique Competitor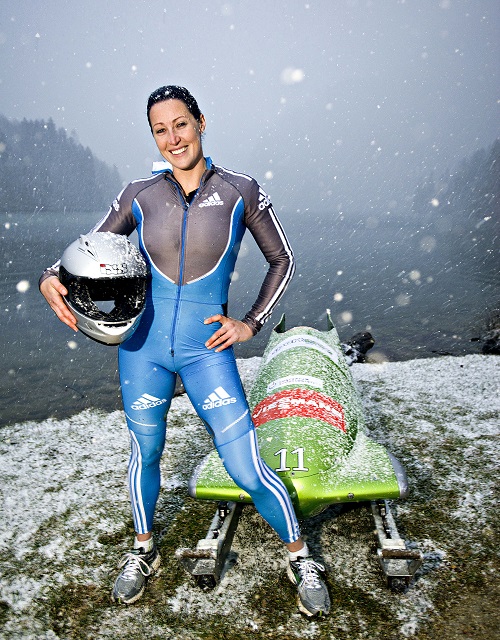 "Besides keeping me fueled on the track, Isagenix also provides me with more opportunities for financial freedom."—Jana Pittman, Summer & Winter Olympic Champion
To learn more, visit TeamIsagenix.com. If you have any questions regarding the qualifications for Team Isagenix, please contact Athletes@IsagenixCorp.com.