After celebrating her daughter Ava's first birthday, Katie felt insecure with her body and decided it was time to do something. Looking to shed the excess weight she gained during her pregnancy, Katie reached out to a friend about Isagenix.
"I jumped on board without thinking twice," says Katie. "I told myself, 'I will succeed. I will feel amazing.'"
Taking on a New Challenge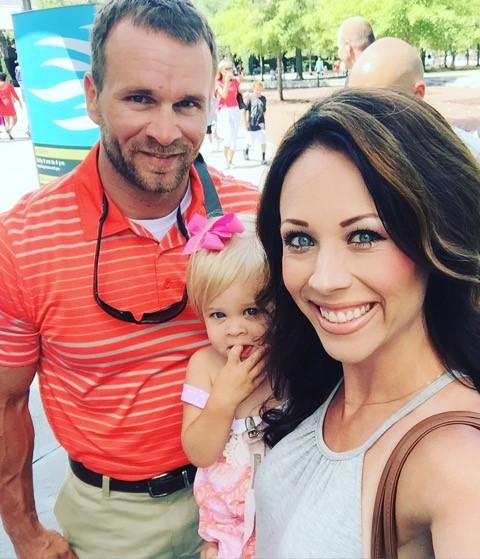 As soon as Katie ordered her products, her enrolling sponsor told her she should join the IsaBody Challenge®. Katie took her advice and has been doing the Challenge ever since, recently finishing her third.
"For me it's finish one, start another," says Katie. "It really gives you a great accountability measure."
As she began to see her body change, Katie began to wonder how she could push herself even farther and decided to sign up for a fitness competition.
In the past, Katie supported her husband Jason at his fitness shows but never viewed herself as a competitor.
"I looked at the girls competing and thought that achieving that kind of physique was impossible for me," she remembers.
But after feeling more confident with the help of Isagenix, Katie knew that competing was now an option. After weeks of following her Isagenix-filled meal plans and training with her husband, Katie competed in her first show and won three first-place titles, including Overall Bikini Winner.
Joining Team Isagenix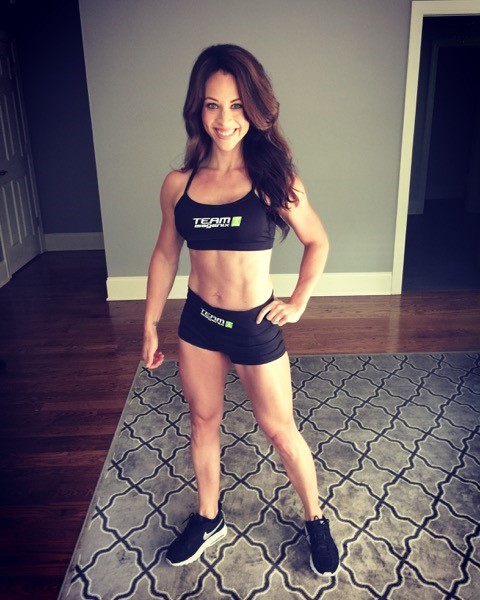 As a dedicated athlete and Isagenix product user, Katie had been thinking about Team Isagenix and knew she wanted to be involved.
"I knew the requirements and knew that I had to compete in two shows and place in the top five in order to apply," says Katie. "At that point, I was halfway there."
A month after taking first in her first competition, Katie competed in another competition where she took home two more first-place titles. She applied for Team Isagenix that night in her hotel room.
"Being accepted and joining Team Isagenix was such an honor, and now being a part of the team is so motivational," says Katie. "I love seeing what the other athletes are doing, especially right now with the AMPED™ line."
Katie loves the ideas that Team Isagenix has given her to grow her Isagenix business. From Launch Party workouts to how to use social media for her business, she feels that she has already learned a lot.
"This is going to be really neat for my business," she says.
Eating Like a Champion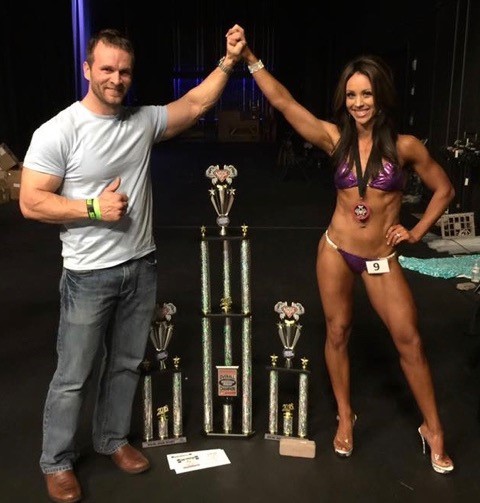 "As every competitor knows, meal prep is of paramount importance when preparing for a show," says Katie. "With Isagenix, I never felt depleted, and prepping meals is easy!"
Breakfast: Protein and good carbs—two whole eggs and egg whites, oatmeal, and turkey bacon
Lunch: IsaPro® or IsaLean® Shake—as a high school teacher, shakes are a perfect lunch for Katie to make quickly between classes
Afternoon Snack: Half an IsaLean Bar or a pack of tuna
Pre-Workout: AMPED Power
Post-Workout: AMPED Recover, IsaLean Shake
Dinner: Lean protein (often cod) with salad, broccoli, or asparagus
Favorite Isagenix Recipe: Creamy Dutch Chocolate IsaLean Shake mixed with seasonal Orange Cream IsaLean Shake. "It tastes just like the chocolate oranges I used to get in my stocking for Christmas!" says Katie.
Advice for Fellow Athletes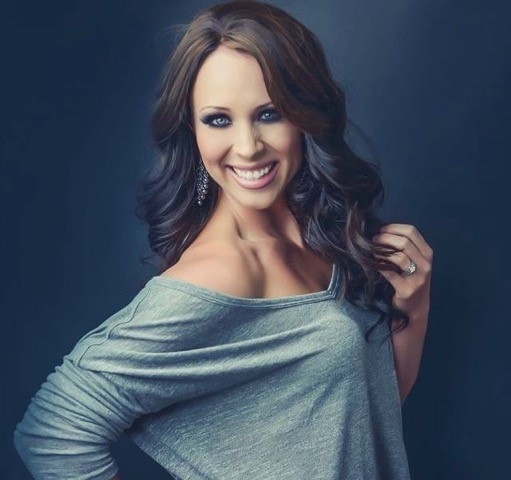 As one of our newest Team Isagenix athletes and a 2016 IsaBody Challenge Honorable Mention, Katie wants others to know that competing is about having a great time and reaching personal goals.
"It doesn't matter how you place, all that matters is that you got up onstage and did it," she says.
Stay tuned to Team Isagenix to share our athlete stories and learn more about how our AMPED performance line can help the athletes on your team.
If you're interested in being a part of Team Isagenix, or know someone who would qualify, check out this flyer to learn more.