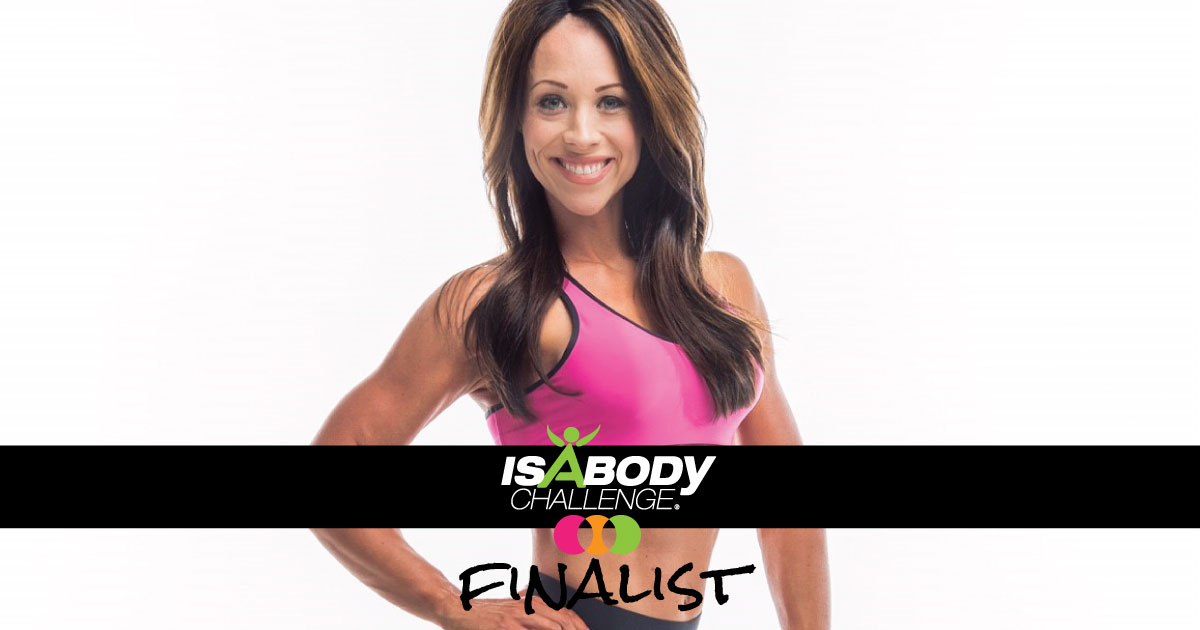 Despite being athletic and active her whole life, wife, mother, and teacher Katie Hill found herself in a health rut after the birth of her daughter. Dealing with the late nights and overwhelming demands of being a new mother left her feeling tired and unmotivated to work out. Katie knew she was neglecting her health and had started putting on weight.
"I would just look in the mirror and I wasn't seeing the person I knew I used to be," Katie said.
Committing to Change
Katie wanted to make a change in her lifestyle, but she couldn't find the motivation to take the first step. It was at a faculty outing that she received the push she needed.
Katie attended her school's end-of-the-year get-together a year after giving birth to her daughter. While networking and chatting with her fellow faculty members, Katie encountered one of her colleagues. Without any ill intentions, her colleague made a comment about Katie's stomach, asking if she was expecting again. Katie was understandably upset and offended in the moment, but the experience was the wake-up call she needed. She realized that other people were noticing the weight she had gained, too. She decided she wasn't willing to wait one more day to make the change she needed and deserved.
Introducing Isagenix
Determined, Katie wanted to find a way to reach her goals when she noticed her friend Angie's Facebook page. Post after post, she saw information about nutritional solutions, incredible "before" and "after" photos, and motivational workout ideas. She reached out to Angie and began to learn more about Isagenix. Katie realized that this was exactly what she needed to kick off her transformation.
When her Value Pak arrived, go-getter Katie was all in as she committed to her first IsaBody Challenge®. She followed the Isagenix System to the T and began feeling better and healthier. Katie decided that photos were going to be her means for tracking her progress, and she took them weekly. What Katie saw in her progress photos excited her, so she began to share them on Facebook.
"Being able to see that fat from my stomach area start to disappear was the big thing I saw immediately," Katie said. "It seemed like that was what my friends and family noticed, too."
Headed to the Big Stage
During the first 40 to 45 days of her journey, Katie relied solely on the superior nutrition Isagenix supplied and did not incorporate regular exercise. But once the school year resumed in August and her daughter went back to daycare, Katie decided to introduce weightlifting into her routine.
"I started to see some muscle gains as I trained different muscle groups every day," Katie said. "That was what pushed me to set big goals for 2016."
Katie set the goal of competing in a fitness competition, one she never thought she could achieve before Isagenix, and she exceeded that goal by competing in four in one year!
"Isagenix has really helped me believe in myself again and realize that everything is within reach if you're just willing to put forth the effort."
Katie's husband had placed in many physique shows and won the overall title in his last bodybuilding competition in 2012. He guided and supported her through every step of her competitions. Now, this Team Isagenix athlete and her husband are setting their sights on competing at a national level and possibly even together in 2017.
Sharing Health With Others
Since beginning her Isagenix journey, Katie has helped many of her family members and friends get started with the products and begin their own transformations. She finds helping and supporting others rewarding and has established so many strong friendships and relationships because of it.
"So many people see my transformation, and sometimes, they can't relate because that's not exactly what they're looking for themselves," Katie said. "I love sharing with them that even though the kind of transformation I had is not for everyone, the nutrition is."
With four IsaBody Challenges, four physique competitions, and many lives changed under her belt, Katie is excited for what her future holds.
"My ultimate goal is to be able to retire from teaching and to work Isagenix full time so I can reach so many more people and have so much more flexibility to be able to work with them."

Feeling inspired? You could be next! Head over to IsaBodyChallenge.com for more motivation and log in to your Back Office to register for your own Challenge today!
Weight-loss, muscle gain, lifestyle and other results depicted in this publication reflect exceptional individual experiences of Isagenix Customers and should not be construed as typical or average. Results vary with individual effort, body composition, eating patterns, time, exercise, and other factors, such as genetic and physiological makeup. In a study performed in 2012 by University of Illinois at Chicago researchers, subjects lost an average of 9 pounds with an average of 2 pounds of the loss from visceral fat after 30 days on an Isagenix System. The subjects also had a greater level of adherence and had more consistent weight loss from week to week compared to subjects on a traditional diet. View the study results. If you are pregnant, nursing, diabetic, on medication, have a medical condition, or are beginning a weight-control or exercise program, consult your physician before using Isagenix products or making any other dietary changes or attempting to lose weight.