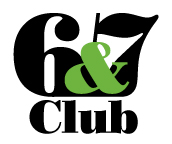 Isagenix® is creating the most six-and seven-figure earners in the network marketing industry and we're ready to recognize you for your efforts! That's why we're hosting our first-ever 6&7 Club May 12 and 13 in Phoenix, Ariz.
This exclusive leadership meeting will provide a unique opportunity for our six-and seven-figure earners, and those who are on their way to this prestigious earning bracket, to get up close and personal with Co-Founders Jim and Kathy Coover and members of our Executive Team. You'll have the opportunity to discuss new ideas on how to take Isagenix to $1 billion, hear exclusive, special announcements and enjoy interactive, team-building time.
So how do you join this elite group? Simply qualify in our Executive Leadership Pools and earn extra cash each month or become a Millionaire in Action, and we'll save a seat for you at this incredible event.
You don't want to miss this exclusive event, so get your plan set so you can experience it for yourself! View our flyer for even more details.