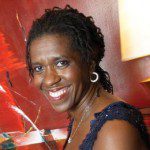 Since Celebration, many Associates have been taking advantage of "You + 2 and Them + 2" and we want to make sure you and your team are getting in on the action!
We've asked Isagenix Millionaire, Field Advisory Board member and 2 Star Executive, 5 Star Golden Circle Suzan Hart to share how she teaches her team "You + 2 and Them + 2" to help them immediately earn between $350 and $570 in extra bonus money in a week.
1. Take out the "Isa-language" and explain how to earn in simple words.
"I'll say something like 'Have you ever eaten at a restaurant, loved their food and raved about it to a friend?  That's making a referral,'" shares Suzan. "Then I tell them 'the restaurant doesn't pay you for your referral, but Isagenix® pays you every time you personally enroll a new Associate.'"
2. Explain the power of 2.
"Here, I'll tell my Associates to find two new people who share their same goals and who would love to use the products while making a little extra money," she says. "Then, I'll explain the bonus money."
To earn up to $350 in extra bonus money, enroll two new Associates on Autoship with aqualifying 30-Day Cleansing and Fat Burning System, Energy and Performance System, Healthy Aging and Telomere Support System or Product B™ Starter Pak.
To earn up to $570 in extra bonus money enroll two new Associates on Autoship with a qualifying Weight Loss President's Pak™, Performance President's Pak, Healthy Aging President's Pak, Product B President's Pak or Pacesetter Pak™.
"In addition, I'll also tell my team that by personally enrolling two new Associates and advancing to Consultant, Isagenix will give them an additional $50 as part of its Rank Advancement Bonus promotion," explains Suzan. "I'll also remind them of the Double Product Introductory Bonus promotion."
3. Repeat.
"Finally, I'll tell my Associates it's their turn to be the teacher and help their new Associates enroll two new people" and share the You+2, Them+2 process, says Suzan.
Don't forget to send your Associates to IsagenixBusiness.com for key tips from Isagenix Co-Founder and Executive Vice President Kathy Coover on how to lay the foundation for a successful business, training tools and more.