Announcing the winner of our #StrawberryCreamLove shake recipe contest!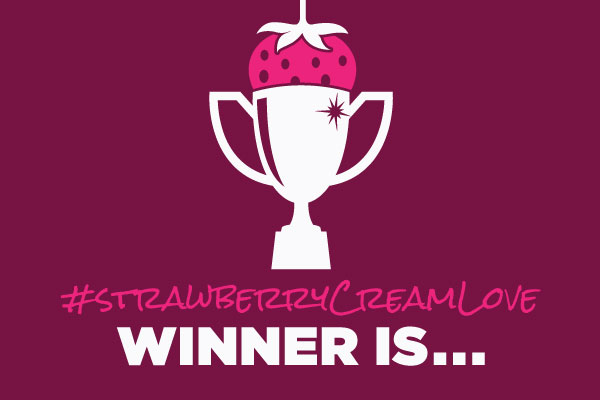 Our Associates are so versatile—they share the products, they shape their bodies with the products, but what we adore most about our Associates is how CREATIVE they get with Isagenix products.
It's been no secret that the Strawberry Cream IsaLean® Shake has been a massive success since its oh-so pink announcement at New Year Kick Off this past January, but in February (just in time to show off the pink love), we challenged our Associates to whip up their favorite Strawberry Cream Shake.
Congratulations to Valerie, our winner of the #StrawberryCreamLove recipe contest. She posted her recipe on Facebook, Instagram, and to Recipes@IsagenixCorp.com. Best of all? Valerie won a FREE Strawberry Cream IsaLean canister for her submission. Feel free to share the love with her tasty concoction dubbed the Strawberry Vanilla Twist Shake.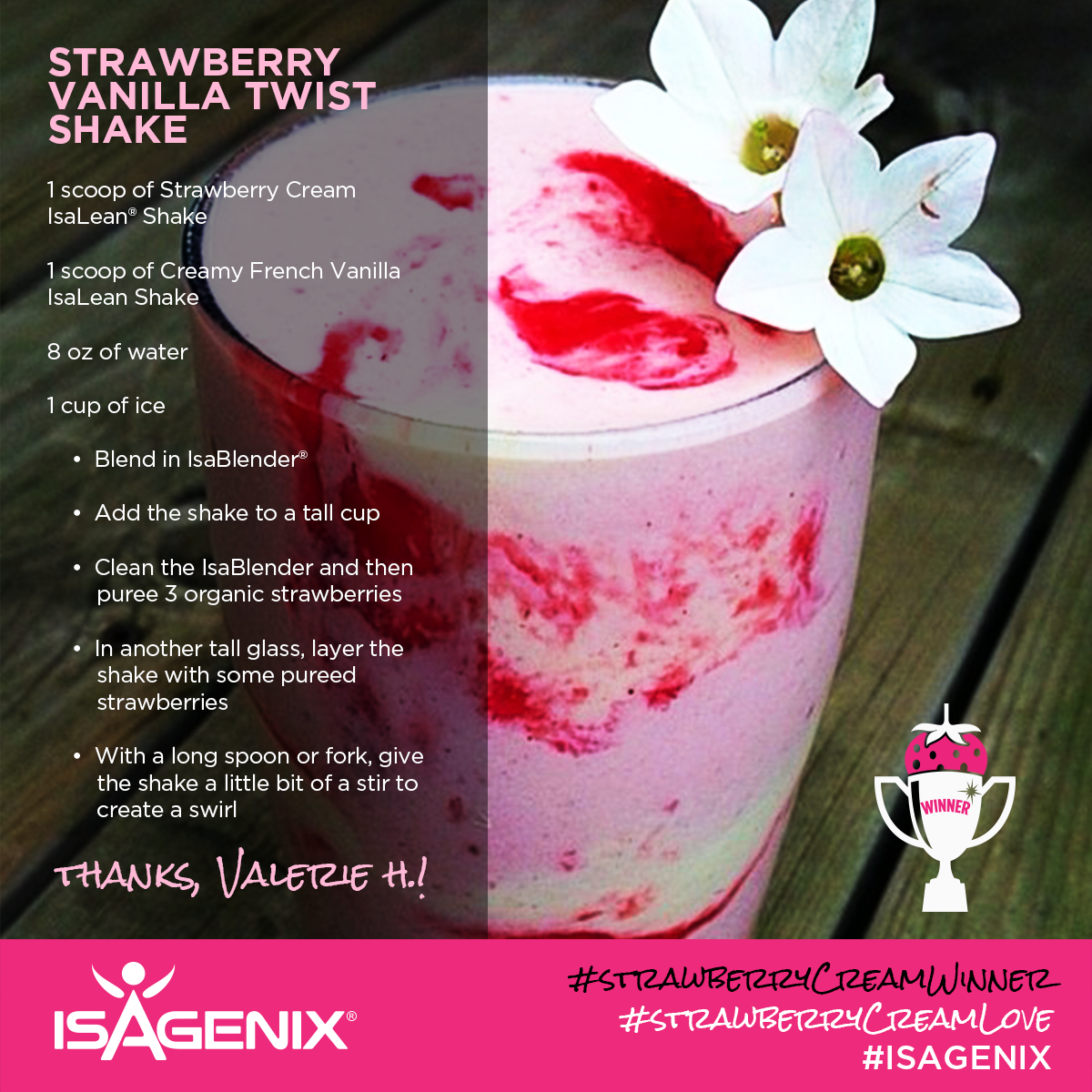 And because we had over 100 submissions, we wanted to showcase a few of our other favorites–and they get to receive 75 percent off their next Strawberry Cream IsaLean Shake.


Recipes aren't limited to one Isagenix product. Have an idea? Email your the image of your recipe with Isagenix products, first and last name, and member number for the possibility to be featured on our social media outlets! Simply email Recipes@IsagenixCorp.com.
Thank you to all who had fun and got involved "shaking" it up!