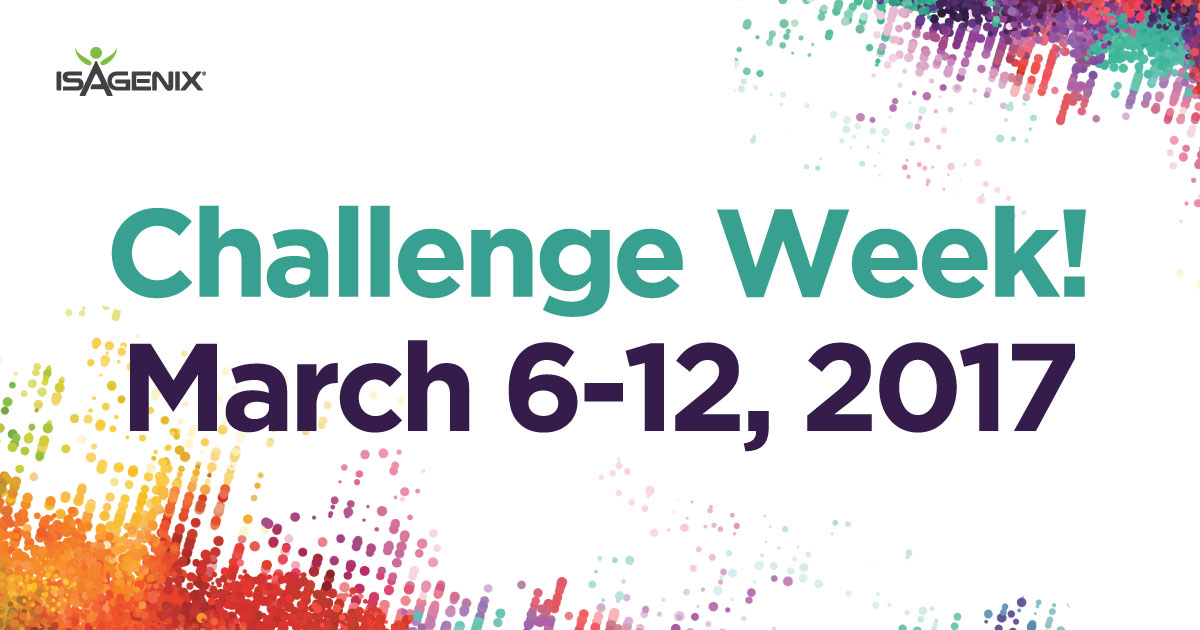 This week is the seventh week of the 90-Day Action Plan. You're more than halfway there!
For the past month and a half, you have been focusing on connecting with people, sharing the Isagenix Solutions with them, and guiding them in kicking off their health journey the right way. Your challenge this week is to reach out to any remaining contacts on your list to meet or catch up at an in-home party or an online Experience Isagenix presentation. Pique their interest in Isagenix, and encourage them to join you on your journey.
To help welcome your new Members to Isagenix, we are excited to announce this Challenge Week 2 promotion! From March 6 through March 12, 2017, you can offer your new Members $30 off* their order when they join Isagenix with an initial product order of 150 BV or more!
Interested in Building a Business? Join the 90-Day Action Plan!
Interested in learning how to build an Isagenix business, or want to pick up some new entrepreneurial skills? Participate in the 90-Day Action Plan training! The training kicked off January 23, 2017, but it's never too late to set goals and start working toward them! The 90-Day Action Plan has been designed so you or a team member can start at any time and go through the 90 days at your own pace.
To opt in to the 90-Day Action Plan, log in to your Back Office, hover over "Training Center," and click the 90-Day Action Plan icon. Then join the official Isagenix Business Facebook group as a resource to ask questions, build relationships, and learn from fellow business builders. You also have the opportunity to watch all the 90-Day Action Plan training segments from New Year Kick Off 2017 On Demand through April 23, 2017. Head over to IsagenixLive.com to purchase your ticket!
*The $30 discount is automatically applied to qualifying orders placed from March 6, 2017, 12 a.m. ET to March 12, 2017, 11:59 p.m. ET in the United States, Canada, or Puerto Rico. To qualify, a new Member must join Isagenix with an initial wholesale order of 150 BV or more. For the purposes of this promotion, a new Member is an Associate or a Preferred Customer. BV will not be affected by the $30 discount on the initial order of 150 BV or higher.